Che Lingo unveils resplendent new EP 'Charisma' - premiere
'We ain't playin', this ain't Toys 'R' Us'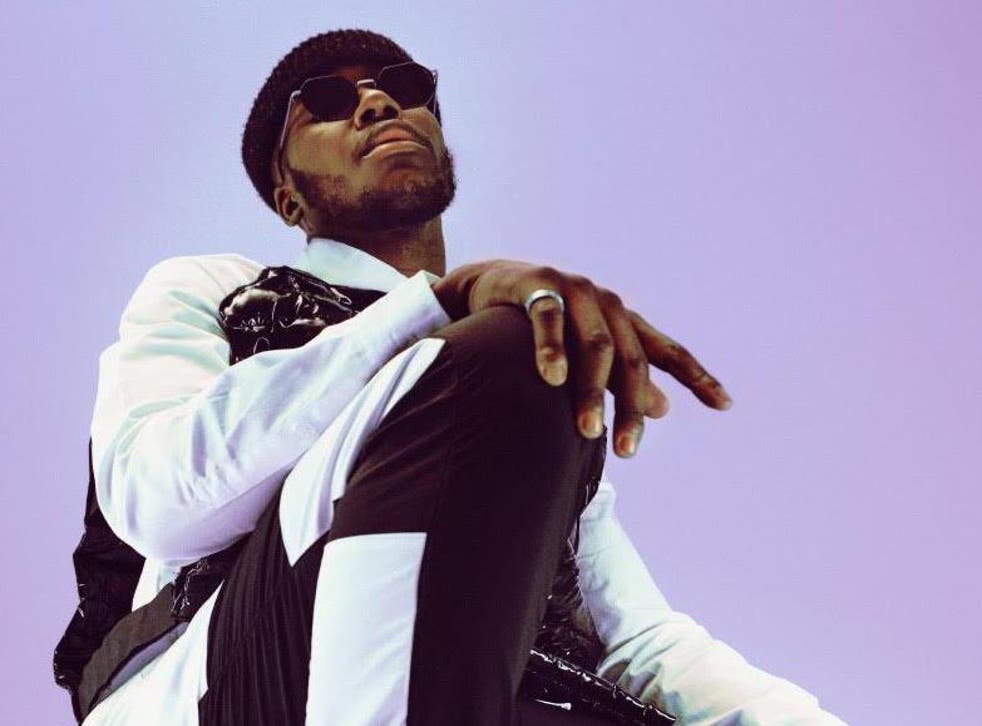 Che Lingo is a rapper/MC from south west London who started out with performances at youth clubs in Clapham Junction - since then he's steadily worked on his live shows, built a still-growing, fervent following, and put out some seriously good music - including collaborations with some of our favourites, Kojey Radical and George the Poet.
He brings together a heady blend of hip hop, jazz, 90s West Coast and a few nods to London grime; showcased perfectly in this new EP Charisma which you can hear first via The Independent.
Those thoughtful touches on the piano on the title track contrast perfectly with the heavy bass and Che's harsh flow, recalling Mos Def on "Auditorium"; there's a buzzing electronic vibe on "Black Girl Magic" that switches up on his burn to latecomers in the music industry for "Same Energy". It's an impressive collection.
​Check it out below:
Q&A with Che Lingo
What are you listening to?
I listen to a lot of music so its hard to pick, I grew up listening to reggae and jazz in my Grandmothers house, but on the bus on the way to school or at my friends houses it was mostly rap and grime either on my Walkman, phone or TV, or reciting lyrics with friends.
I think this combination of sounds created and massively influenced where I'm going with my music now. Its all about a vibe and a message and something people can see hope or meaning in. Its important especially as a young black man to feel your feelings and make sure you're never made to feel inadequate or weak for doing so, so at its core, I resonate with music that induces that in me, a reason to feel warm or sad, or nostalgic. I think some of the best music is like this.
What are your plans for 2018?
To keep making music and navigating life as it comes, the most integral and powerful ways I can with my team, family and friends. A career in music is a massive risk and my motto is "The Risk Is Proof" which on social media houses my entire journey as an artist.
Vulnerability encourages growth and that's what I want this EP and my music to show, I'm not afraid to say what's on my mind and I'm not afraid to take a risk for what I know could help further my career and better my person, in a world and a city where a lot of people are afraid to make a move unless the followers are high or there's a certified guarantee in it; even seeing Stormzy's Brit performance and how he called out May was cold and a massive risk in contrast to how we are told we should behave with these larger/mainstream platforms.
What was the first gig you ever played?
A youth club talent show in south London near my home in Wandsworth where I would be in the studio writing and practicing lyrics all the time after school. I won a competition that night where I was offered a deal that never materialised but was super encouraging nontheless. Lol!
What's been the gig best so far?
The best gig I've played so far was last year headlining at Les Bain for Kitsune in Paris. The venue housed about 300/350 people and it was so electric. People came up to me afterwords with so much love, naming specific lyrics that touched them, even some of my team were close to tears. My sold out headline London show at Old Blue Last will top that this year though. I'm very ready to show my them my charisma: live and with this EP.
'Charisma', the new EP from Che Lingo, is out on Friday 23 February
Register for free to continue reading
Registration is a free and easy way to support our truly independent journalism
By registering, you will also enjoy limited access to Premium articles, exclusive newsletters, commenting, and virtual events with our leading journalists
Already have an account? sign in
Register for free to continue reading
Registration is a free and easy way to support our truly independent journalism
By registering, you will also enjoy limited access to Premium articles, exclusive newsletters, commenting, and virtual events with our leading journalists
Already have an account? sign in
Join our new commenting forum
Join thought-provoking conversations, follow other Independent readers and see their replies