Chester Bennington: Linkin Park thank Chris Martin for 'beautiful' rendition of Crawling at Coldplay gig
'This is to everybody who misses someone you know'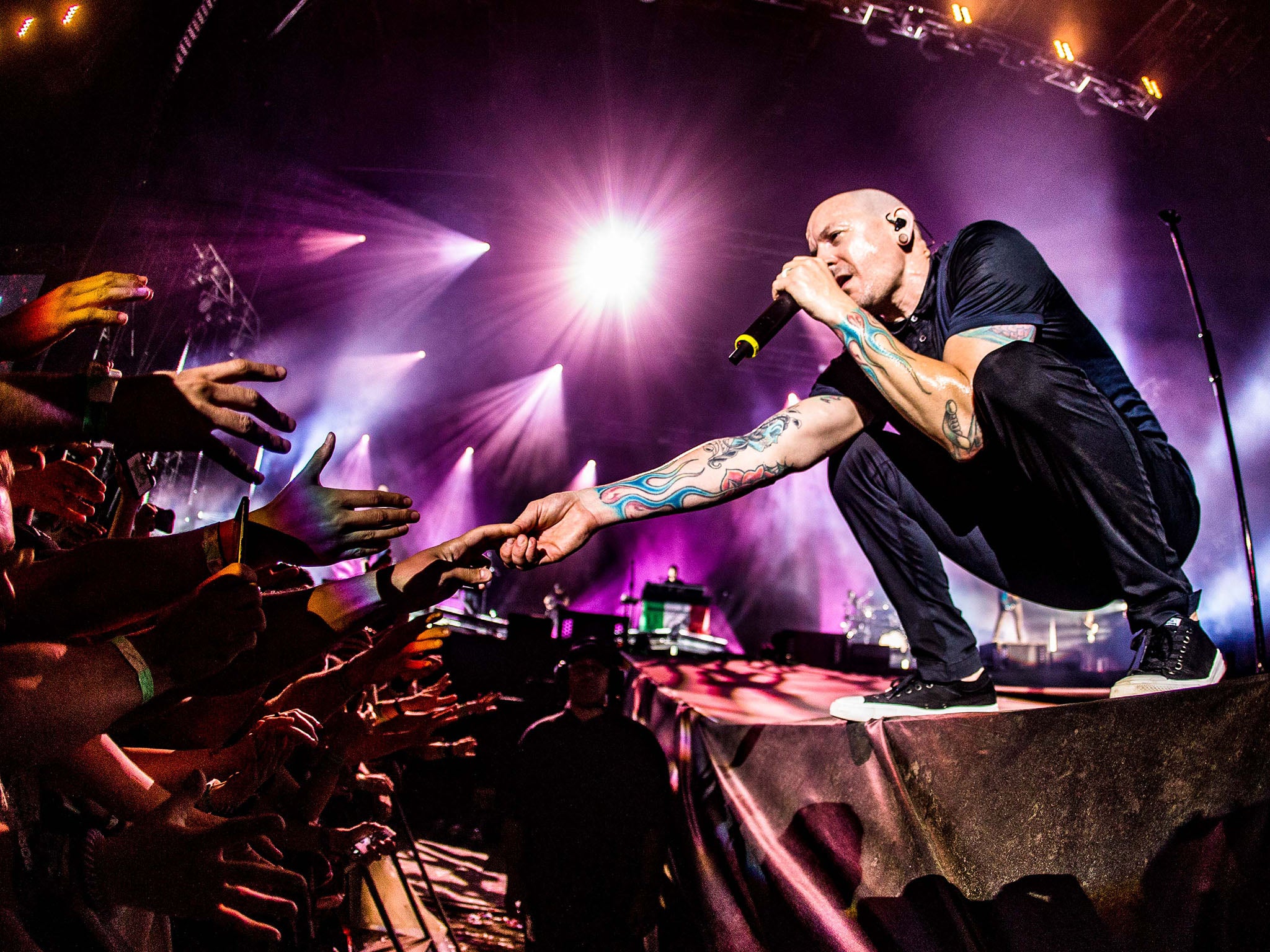 Chris Martin performed a moving rendition of Linkin Park song "Crawling" in tribute to Chester Bennington who died by suicide last month.
The singer performed a piano solo version of the track at the first show of Coldplay's North American tour in New Jersey.
Bennington's band mate, rapper Mike Shinoda, posted a video of the performance on his Instagram page, saying he thought "...it sounded beautiful."
After making a mistake, Martin restarted the performance stating: "I know this is probably going to end up on YouTube so I want to do it right, and I want to do it respectfully.

"This is to everybody who misses someone you know. This is for our whole community of musicians."
Bennington was found dead in his Los Angeles home on the 53rd birthday of his close friend Chris Cornell, the Soundgarden frontman who died by suicide in May - something prevention experts believe may bear some importance.
Following his death, Bennington's Linkin Park band mates created a suicide prevention website where fans can leave their own tributes as well as seek advice should they need it.
Chester Bennington dead: Linkin Park singer remembered
Show all 14
Last week, his wife Talinda issued a powerful statement to fans which began: "One week ago, I lost my soulmate and my children lost their hero - their daddy. We had a fairytale life and now it has turned into some sick Shakespearean tragedy. How do I move on? How do I pick up my shattered soul?"
The nu-metal pioneer's final purchase was seemingly revealed earlier this week leading many to believe he may have been setting up his wife and six children for life ahead of his death.
Join our commenting forum
Join thought-provoking conversations, follow other Independent readers and see their replies