Ed Sheeran battling Eminem, Wham! and himself for Christmas No.1 2017
Amid rumours of a surprise contender from Adele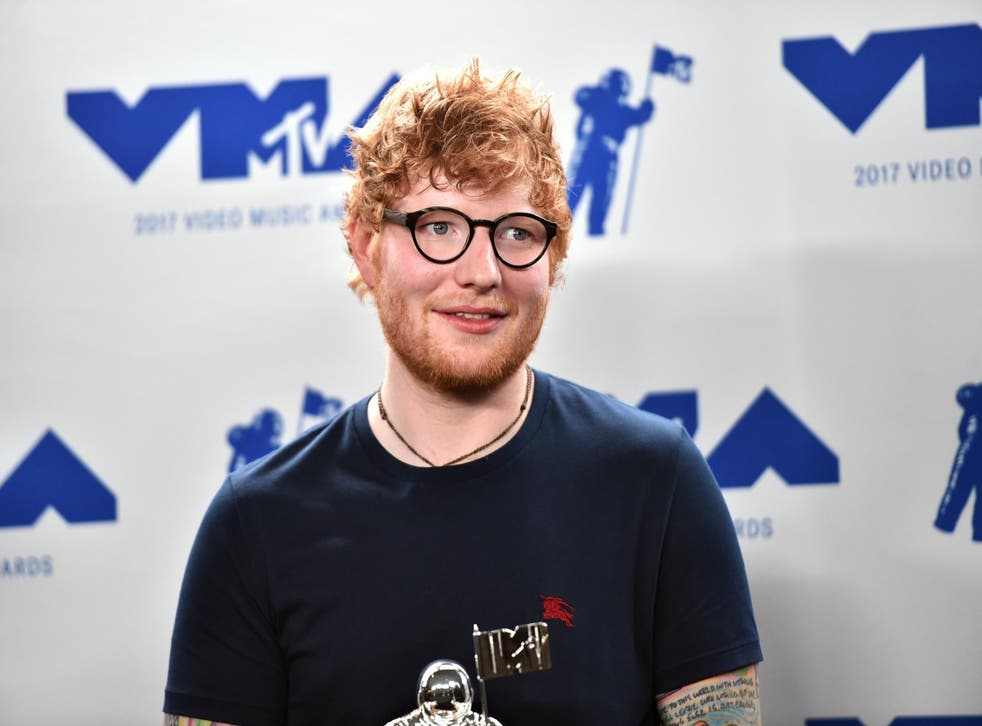 Ed Sheeran is fighting Eminem, Wham! and himself for the Christmas No.1 title this year.
The British singer-songwriter is hoping a remix of his track "Perfect" ft Beyonce will fend off competition from "River" by Eminem ft... Ed Sheeran. But we imagine he'll be happy if either song makes the top spot.
Also in the running is Wham!'s "Last Christmas, which fans are trying to get to the top spot as a tribute to the late George Michael, who died last Christmas.
Official Charts Company's early sales reports (based on pre-orders and early sales data up to midnight last night), indicate that Sheeran opens the week as front-runner in the biggest chart race of the year.
"Perfect" is currently just ahead of Eminem's track from his latest album Revival. "Last Christmas", currently at third place, is the best-selling song ever never to reach Number 1, and this year Michael's former bandmate Andrew Ridgeley is backing the campaign to get it there this year.
The majority of streams still have to be counted, along with 6 days of sales, so the winner is still anyone's guess. Particularly given rumours that Adele could drop a last minute track: The Sun reports it could be a tribute to the victims of the Grenfell Tower fire, while other reports suggest the "Hello" star could release a George Michael cover.
The Christmas Official Chart Top 40 will be counted down on The Official Chart on BBC Radio 1, Friday, 22 December from 4pm.
Join our new commenting forum
Join thought-provoking conversations, follow other Independent readers and see their replies