The Hobbit star Christopher Lee releases heavy metal Christmas song 'Darkest Carols, Faithful Sing' at 92
The song marks the third year the actor has released Christmas material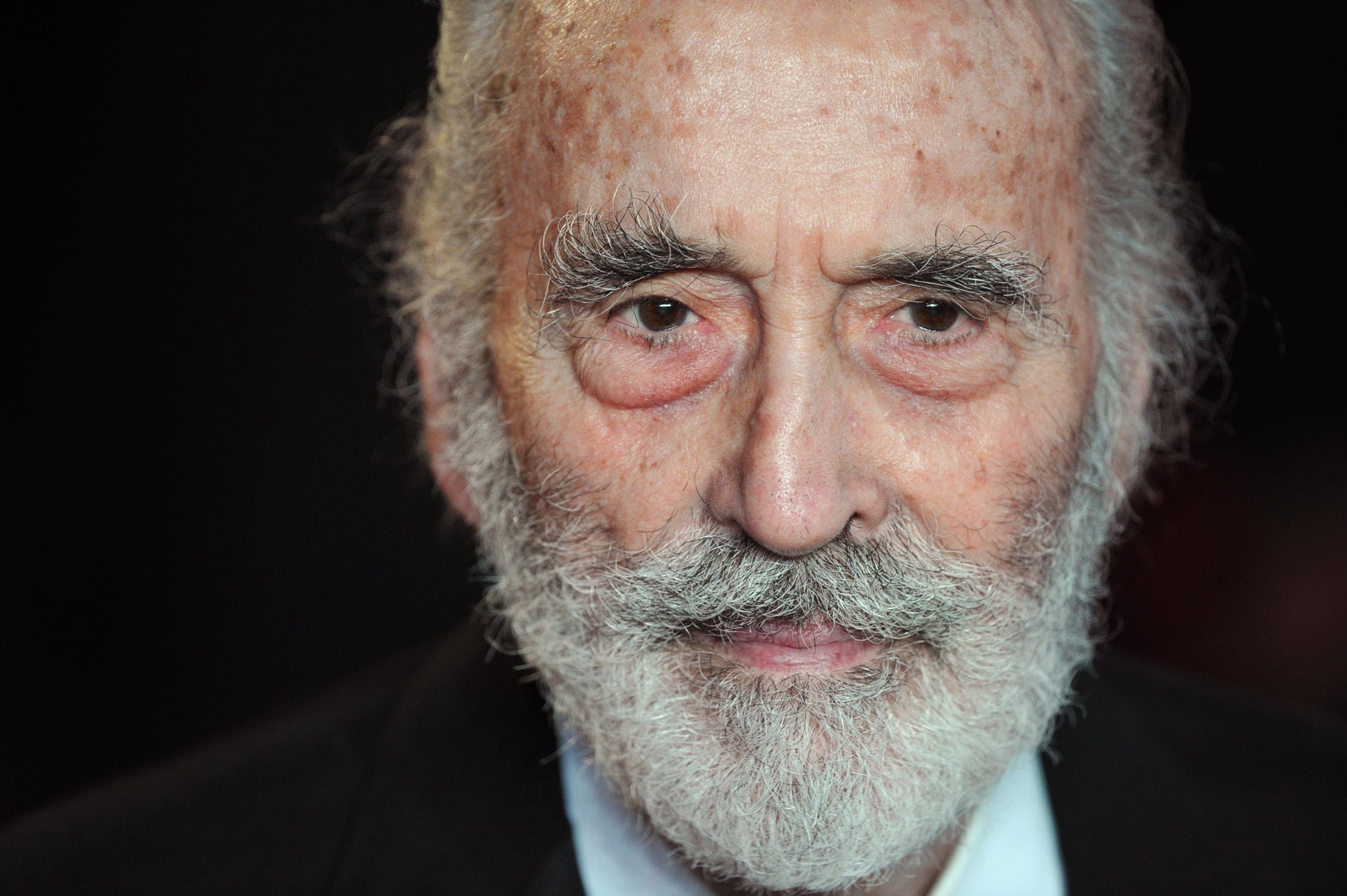 Lord Saruman the White has got a new treat in store for fans this Christmas.
Christopher Lee, the world's oldest man known to sing heavy metal, has released a Christmas single called "Darkest Carols, Faithful Sing".
The song marks the third year The Hobbit star has released Christmas material following 2012's "A Heavy Metal Christmas" and 2013's "A Heavy Metal Christmas Too".
The 92-year-old's new Christmas song appears to be more of a medley, including his heavy metal takes on "The Little Drummer Boy", "Silent Night", "Jingle Bells" and "Hark the Herald Angels Sing".
The single also includes a version of Frank Sinatra's very unfestive "My Way" – perhaps meant as a statement about the actor's intentions to continue recording heavy metal material well into his Nineties.
"Darkest Carols, Faithful Sing" includes Hedras Ramos on guitar, Brook Hansen from Prog Rock Orchestra on instrumental mix and Ziv on extended vocals mix.
The single has been produced by Lee's own heavy metal label Charlemagne Productions Ltd.
The Hobbit: The Battle of the Five Armies film stills
Show all 9
The actor has released four albums but only ventured fully into the heavy metal genre with his last record Charlemagne: The Omens of Death in 2013.
He is best known for his roles in JRR Tolkien's franchise, but has starred in hundreds of other films including Tim Burton's Charlie and the Chocolate Factory and the original Moulin Rouge movie in 1952.
Join our commenting forum
Join thought-provoking conversations, follow other Independent readers and see their replies