Chvrches singer Lauren Mayberry responds to misogynistic 4chan abuse over new music video 'Leave a Trace'
The singer was called out over 'hypocrisy', with anonymous users calling her a 'whore' and a 'slut' for appearing in the video in a short dress
Daisy Wyatt
Wednesday 19 August 2015 10:55 Comments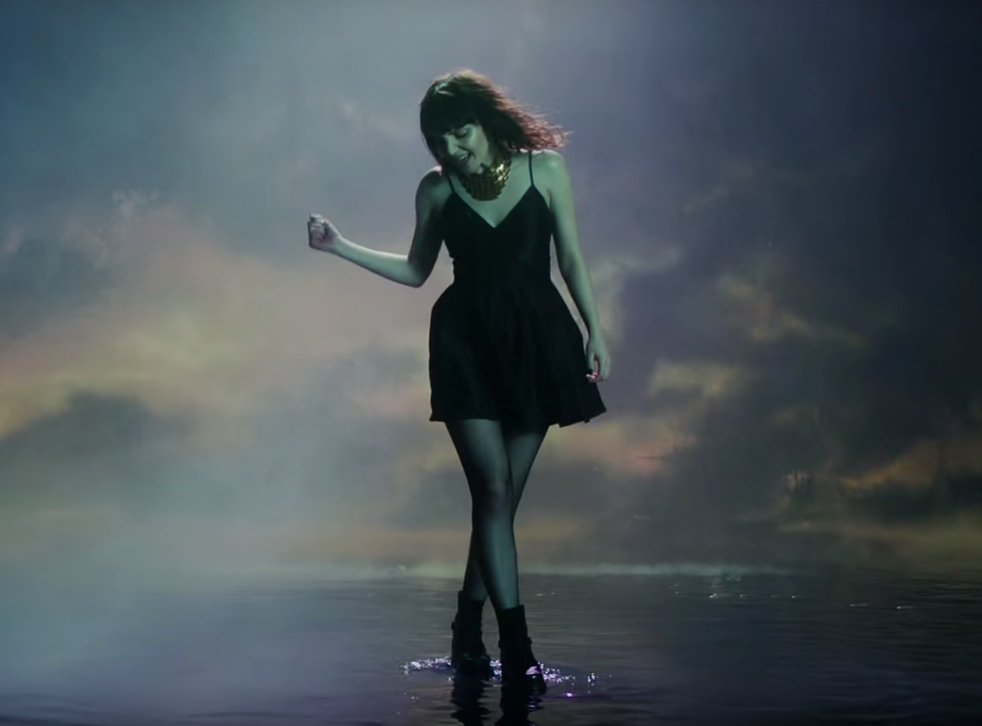 Chvrches singer Lauren Mayberry has responded to misogynistic online abuse about the band's new video "Leave A Trace".
The video, which features Mayberry wearing a short black dress with wet-look hair, became the subject of a 4chan thread with anonymous users calling the singer a "slut", "whore" and a "bitch".
Other comments included users talking about their desire to "f*ck" the singer, with one writing: "I want to be Lauren's little baby tampon boy. I want to suck on her breasts."
Mayberry replied to one of the 4chan commenters on Twitter after the anonymous user sent her a link to the thread, writing: "Dear anyone who thinks misogyny isn't real. It is and this is what it looks like."
The 4chan thread began after users called the singer a "hypocrite" for claiming she is a feminist while not featuring the other two male members of the band in the video.
Others criticised Mayberry for complaining about the "casual objectification" of women while appearing in a music video in a short dress.
The comments came among other posts discussing Chvrches' musical talent, with one user writing: "Katy Perry's last album was more interesting and listenable than this."
The Scottish singer spoke out against online misogyny in an interview in the Guardian in 2013.
"Is the casual objectification of women so commonplace that we should all just suck it up, roll over and accept defeat? I hope not. Objectification, whatever its form, is not something anyone should have to 'just deal with'," she wrote.
"But maybe it's the personal side to online interaction that these men fail to grasp. It seems almost too obvious to ask, 'Would you condone this behaviour if it was directed at your mother/ sister/ daughter/wife/ girlfriend?' but maybe going back to basics is what the trolls of 4chan addicts need. To learn a little empathy. To have a little respect for other people."
Register for free to continue reading
Registration is a free and easy way to support our truly independent journalism
By registering, you will also enjoy limited access to Premium articles, exclusive newsletters, commenting, and virtual events with our leading journalists
Already have an account? sign in
Join our new commenting forum
Join thought-provoking conversations, follow other Independent readers and see their replies