Radiohead 'walk off stage twice' at Coachella festival over sound issues
Technical issues struck just three songs into the band's two hour set
Roisin O'Connor
Saturday 15 April 2017 09:28 Comments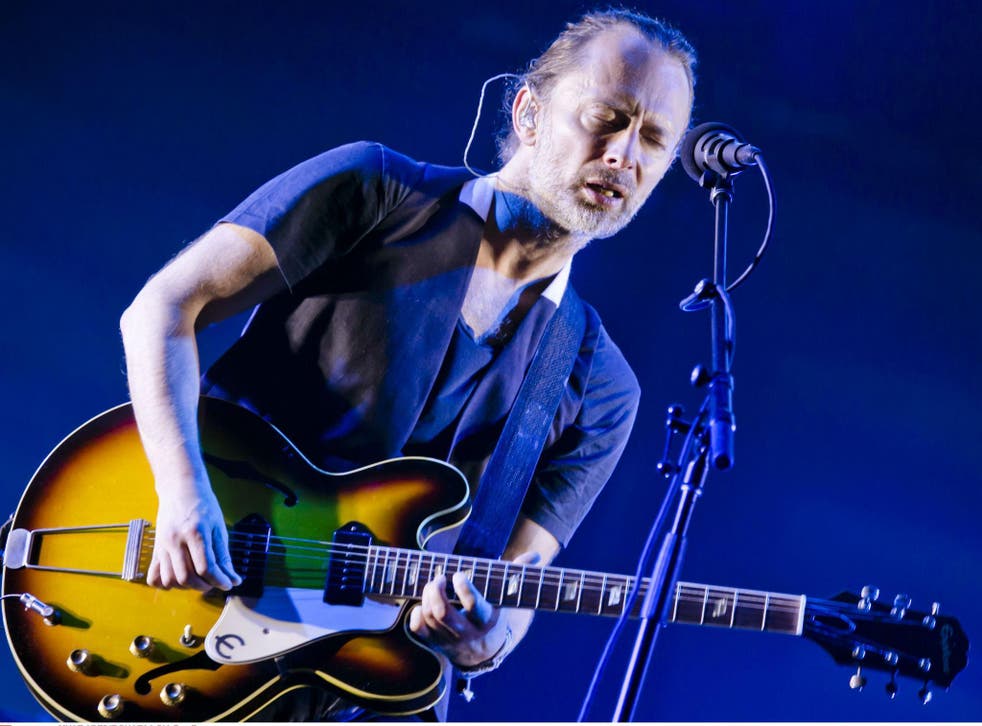 Radiohead were forced to leave the stage during their set at Coachella festival after the show was hit by sound issues.
At the festival in Indio. California, the band were met with a slew of technical problems just three songs into their set, including a complete sound cut-off and sudden bursts of feedback.
"F***in' aliens again," Thom Yorke told the crowd.
The first sound dropout happened during 'Ful Stop', Pitchfork reports, while the second happened during '15 Step'.
Radiohead continued to play through '15 Step' before the stage went dark.
After the second dropout took place - near the end of 'Let Down' where a glitch took out the main speakers, the band left the stage then returned a second time, and Yorke addressed the audience: "I'd love to tell you a joke to lighten the mood. But we're Radiohead, so f*** it."
Regardless of the sound issues, fans were delighted when Radiohead brought out a number of tracks rarely performed live, including 'Creep', 'Paranoid Android' and 'Karma Police'.
Register for free to continue reading
Registration is a free and easy way to support our truly independent journalism
By registering, you will also enjoy limited access to Premium articles, exclusive newsletters, commenting, and virtual events with our leading journalists
Already have an account? sign in
Join our new commenting forum
Join thought-provoking conversations, follow other Independent readers and see their replies