Dalai Lama to feature at Glastonbury 2015
Tenzin Gyatso set to give a talk on the Sunday morning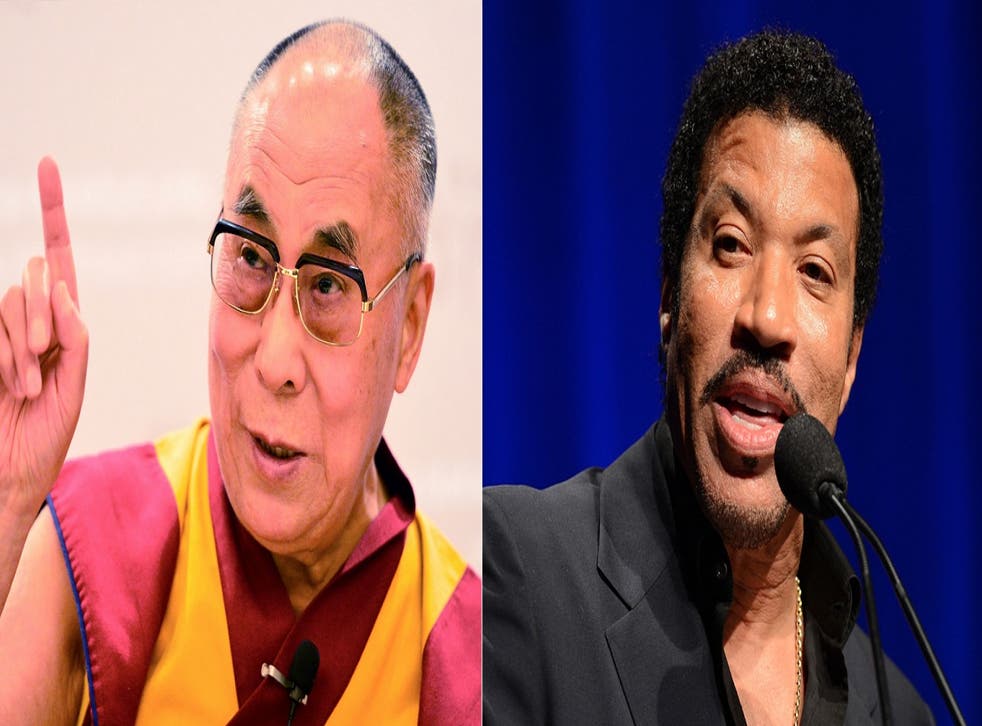 It emerged yesterday that the Dalai Lama will open the Sunday of Glastonbury festival, before Lionel Richie takes an afternoon slot.
The Dalai Lama, real name Tenzin Gyatso, appeared to self-confirm his involvement on his website yesterday, the schedule section on which included the 28 June entry: "His Holiness will give a talk at the Glastonbury Festival in the morning".
The announcement has since been removed, presumably because Glastonbury organisers are trying to keep the line-up a secret.
Richie is the only other confirmed act, who will perform in the traditional 'one for the dads' slot a few hours after the Dalai Lama on the Pyramid Stage.
"We felt very lucky to get the call from a true Motown legend asking to play next year," co-organiser Emily Eavis said in November.
"He's got so many amazing songs, so to see him perform here on the farm is just going to be wonderful."
The Dalai Lama's talk would come after his exiled Tibetan monks performed at the Worthy Farm festival in celebration of the 100th anniversary of the Tibetan Declaration of Independence in 2013.
Register for free to continue reading
Registration is a free and easy way to support our truly independent journalism
By registering, you will also enjoy limited access to Premium articles, exclusive newsletters, commenting, and virtual events with our leading journalists
Already have an account? sign in
Register for free to continue reading
Registration is a free and easy way to support our truly independent journalism
By registering, you will also enjoy limited access to Premium articles, exclusive newsletters, commenting, and virtual events with our leading journalists
Already have an account? sign in
Join our new commenting forum
Join thought-provoking conversations, follow other Independent readers and see their replies