Dark matter: Invisible material to be represented through medium of song
'Sonification of Dark Matter' will be premiered at the Peninsula Arts Contemporary Music Festival in Plymouth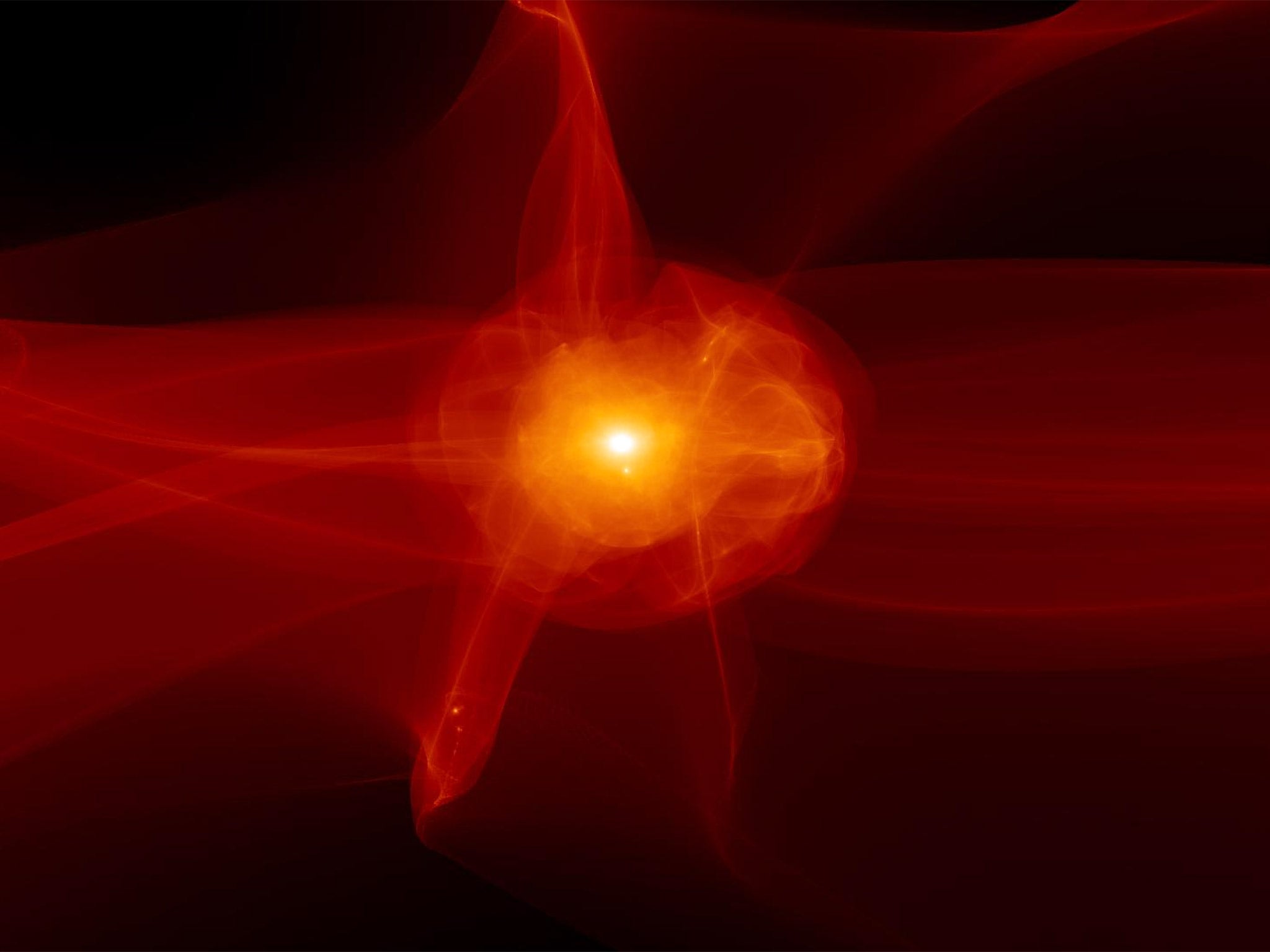 Dark matter is so elusive that even physicists struggle to explain it – but now the invisible material that makes up 85 per cent of the universe is to be represented in song.
The work, "Sonification of Dark Matter", will be premiered at the Peninsula Arts Contemporary Music Festival in Plymouth on Friday.
Nuria Bonet Filella, a PhD student and composer at Plymouth University, has teamed up with scientists at Stanford University's Kavli Institute for Particle Astrophysics and Cosmology to create what she describes as a "gentle introduction" to dark matter using images and sound.
"These are very beautiful videos," Ms Filella told The Independent. "Hopefully audiences will enjoy them on a basic level, but if they can take away some knowledge of dark matter or its behaviour that would be even better."
Despite making up the majority of the universe, dark matter is invisible as it does not absorb or emit light. The hypothetical substance is only detectible to scientists from its gravitational effects.
Using data fed into powerful computers, the scientists have created visual simulations of what the phenomenon could look like. Ms Filella has used that same data to create music to run alongside the images, saying: "There should be an exact correlation between what you see and what you hear."
Scientists say they have seen dark matter signs for first time
She believes that the sound could even give scientists more understanding of the phenomenon. "The ears don't double up with the eyes; they offer a different understanding," she said.
The project has been in development for a year. It is part of a wider project of her PhD looking at how to use sound and music to represent environments. She has done a similar work using climate change data.
"I come from a musical background, so I'm approaching it as a composer, which is why I needed to work with someone with Stamford to provide the science," she said.
The music festival, run by Plymouth University, is in its 11th year and runs for three days. The aim is to display how new technology and approaches to composition is "pushing the boundaries of music". As well as music representing the energy of dark matter, there will be audio-visual performances inspired by the electrical activity of the nervous system, and music created by organic matter in a biocomputer.
Join our commenting forum
Join thought-provoking conversations, follow other Independent readers and see their replies