David Bowie dead: 7 ways the Starman changed music forever
The king of innovation and the master of ch-ch-change
Jess Denham
Monday 11 January 2016 08:13 Comments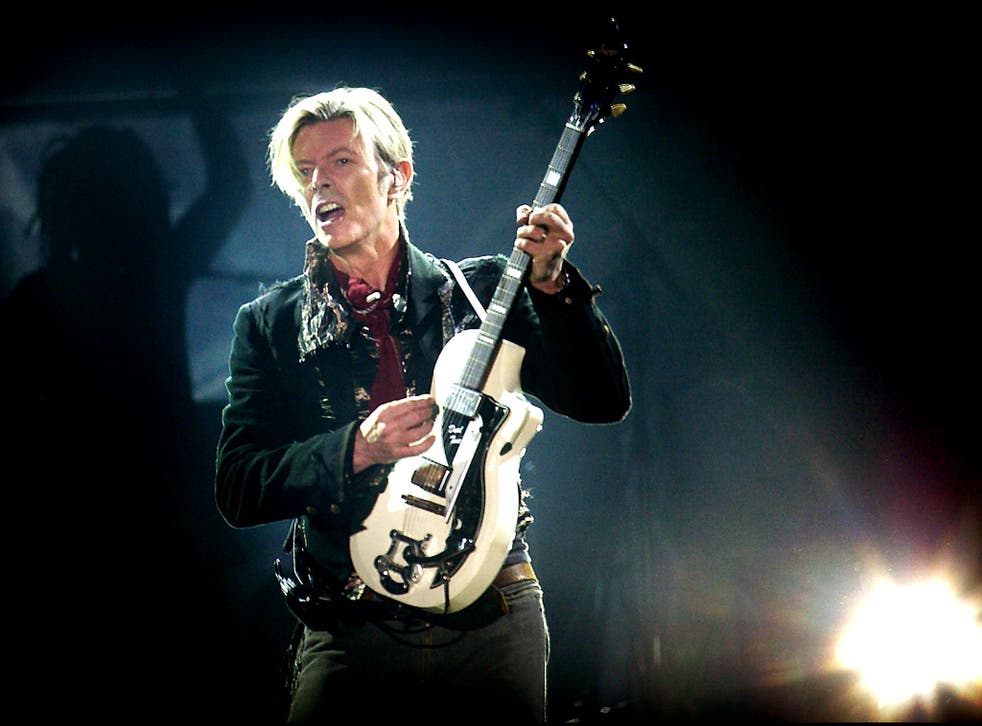 David Bowie has "died peacefully" from cancer aged 69 after releasing his final album Blackstar last Friday.
His son confirmed the sad news after a statement from his publicist released the following statement at 6.30am this morning: "David Bowie died peacefully today surrounded by his family after a courageous 18 month battle with cancer. While many of you will share in this loss, we ask that you respect the family's privacy during their time of grief."
To say Bowie was a rock music pioneer is an understatement from a man who constantly reinvented himself while always staying icily cool, colourfully flamboyant and relentlessly iconic. From Aladdin Zane to Ziggy Stardust to finally just Bowie, stripped back, he changed the face of music forever as the overwhelming flood of tributes prove.
Let's take a moment to remember the many ways he did it:
He gave everyday kids belief that anything could be magical
Ziggy Stardust was born David Jones in Brixton and the Spiders from Mars came from working class Hull families. Not so glamourous, but important in proving to aspiring young musicians that art and creativity can make even the most mundane of hometowns and livelihoods sparkle.
A portrait of an artist: David Bowie

Show all 10
His Top of the Pops performance in 1972
One of the most inspirational, influential live performances ever, Bowie's rendition of "Starman" on 6 July 1972 broke boundaries not only in music but also in fashion (that red hair and jumpsuit, what's not to like?) and general pop culture. It was as if an extraterrestial had landed on earth, and everybody welcomed him.
He constantly reinvented not only his sound but his whole persona
Nobody can ever call Bowie boring. Many bands have kept fans on their toes by changing their style with each new album but the "Space Oddity" singer repeatedly pushed that further, showing no fear of deserters and keeping everyone enthralled with his realisation of their fantasies. He was Ziggy Stardust, Thin White Duke, Aladdin Sane, The Man Who Fell to Earth. He was the master of ch-ch-change and innovation was his middle name.
He took the Spiders from Mars to the ballet to learn a thing or too about stage lighting
Bowie's live performances were all-encompassing, they sucked everybody in and gave fans an out-of-body experience. But the atmosphere created by his shows was groundbreaking in itself. Bowie took his bandmates to the ballet so they could see how multi-coloured lighting brought new life and mood to the show, when at the time rock music relied only on reds and greens.
"Space Oddity" was used by the BBC in its coverage of the moon landing
Bowie originally hesitated to grant permission for the song to be used for such a historical moment in case the Apollo 11 landing in 1969 failed. "Space Oddity" is about astronaut Major Tom being left floating through space forever, so we can understand his concern. Fortunately, it proved the right decision.
David Bowie passes away aged 69
He invented his own language for "Subterraneans"
The closing track of Bowie's 1977 album Low is mostly instrumental but includes lyrics sung in a completely self-invented language towards the end. Bowie said at the time that he had become "intolerably bored" of standard rock'n'roll lyrics and seems to have turned instead to a "cut-up" technique made famous by an icon of his, William S Burroughs.
Linear notes from the release state the lyrics as being:
Share bride failing star
care-line
care-line
care-line
care-line riding me
Shirley, Shirley, Shirley, own
Share bride failing star
He released an online-only song in 1996
With no limits to his pioneering ways, Bowie released "Telling Lies" on the internet only. There was no wireless in 1996 and it would have taken fans more than 10 minutes to download it over dial-up. One year later he launched his own ISP, Bowienet.
Register for free to continue reading
Registration is a free and easy way to support our truly independent journalism
By registering, you will also enjoy limited access to Premium articles, exclusive newsletters, commenting, and virtual events with our leading journalists
Already have an account? sign in
Join our new commenting forum
Join thought-provoking conversations, follow other Independent readers and see their replies