David Bowie dead: watch his first live televised performance
He performed the song 'Space Oddity' at the Ivor Novello Awards in 1969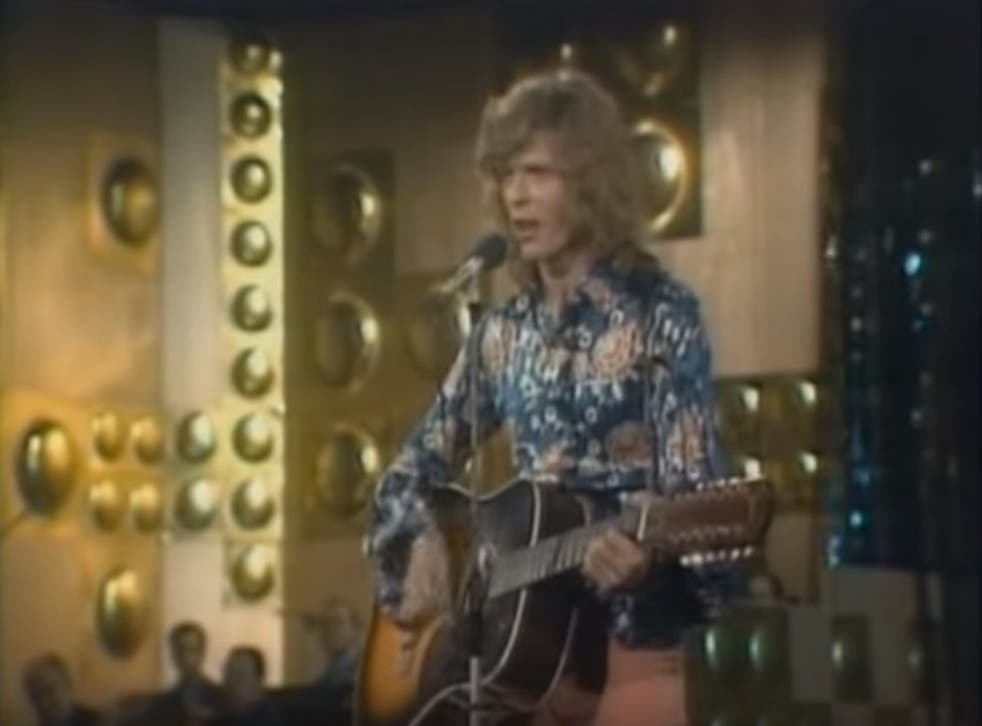 David Bowie died peacefully on early Monday at the age of 69, sparking an outpour of tributes from across the world.
The singer only released his final album Blackstar last week - but this video takes us right back to the beginning, to the icon's first ever live televised performance.
Taking place at the Ivor Novello awards in London during the Autumn of 1969, the clip sees Bowie performing classic track "Space Oddity" after which he accepts a Special Merit Award for Originality.
It's interesting to note how the clip conveys no sign as to the direction the singer was destined to go just a year later. 1969 saw the release of Bowie's eponymous second studio album which was was followed by 1970's The Man Who Sold the World, his first with backing band Spiders from Mars - an album which many attribute to the birth of glam rock.
However, the above clip wasn't the first time Bowie appeared on TV. Below is a clip of the icon performing a lip-synched version of the song on Swiss music series Hits a Go Go.
Taking it right back to 1964, in the below clip you can hear Bowie on TV before he was actually Bowie; back then, he performed as Davie Jones with band, The King Bees.
This song, "Liza Jane", was their first ever single.
Register for free to continue reading
Registration is a free and easy way to support our truly independent journalism
By registering, you will also enjoy limited access to Premium articles, exclusive newsletters, commenting, and virtual events with our leading journalists
Already have an account? sign in
Register for free to continue reading
Registration is a free and easy way to support our truly independent journalism
By registering, you will also enjoy limited access to Premium articles, exclusive newsletters, commenting, and virtual events with our leading journalists
Already have an account? sign in
Join our new commenting forum
Join thought-provoking conversations, follow other Independent readers and see their replies