David Bowie: Lazarus director says musician only discovered he was dying during last three months
BBC 2 premiered a new documentary, 'David Bowie: The Last Five Years', ahead of the anniversary of his death
Clarisse Loughrey
Sunday 08 January 2017 10:01 Comments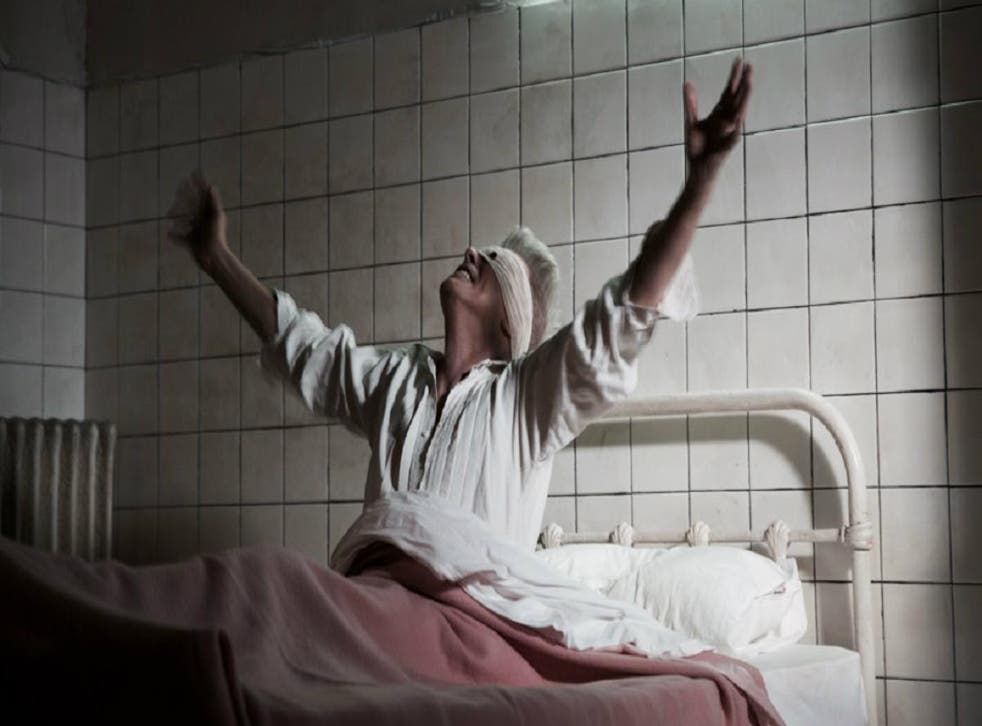 With the first anniversary of David Bowie's death on the horizon, the past year has seen something of a cultural consensus that his last output, Blackstar, was intended to be a very poignant farewell from the musician to his fans.
Or perhaps not, with BBC 2's new documentary David Bowie: The Last Five Years, which aired 7 January, revealing the legendary musician only discovered his cancer was terminal three months before his death.
Indeed, Bowie only discovered his treatment was to be stopped during the filming of the music video for his final single, 'Lazarus'; with the video's concept, seeing Bowie sing lines such as 'Look up here, I'm in heaven' from a hospital bed, actually conceived by the video's director Johan Renck.
Renck told The Guardian: "David said: 'I just want to make it a simple performance video'. I immediately said, 'the song is called 'Lazarus', you should be in the bed.' To me it had to do with the biblical aspect of it... it had nothing to do with him being ill. I found out later that, the week we were shooting, it was when he was told it was over, they were ending treatments and that his illness had won."
Even then, Bowie hadn't given up hope of recovery and was still keen to create new music, with the director of Bowie's musical Lazarus, Ivo Van Hoe, revealing: "I really am convinced that he was fighting death and he wanted to continue and continue. Afterwards we were sitting behind stage and he said 'let's start a second one now, the sequel to Lazarus."
David Bowie: The Last Five Years was directed by Francis Whately, acting as a continuation of his previous 2013 documentary David Bowie: Five Years, which focused on five of the most creatively significant years in the musician's life between 1971 and 1983.
David Bowie: Life in pictures

Show all 30

"I still don't know if he started making Blackstar before he knew he was ill, or after," Whately said. "People are so desperate for Blackstar to be this parting gift that Bowie made for the world when he knew he was dying but I think it's simplistic to think that. There is more ambiguity there than people want to acknowledge. I don't think he knew he was going to die."
"However, he must have known there was a chance he wasn't going to recover, so, to do an album with a certain amount of ambiguity in it, is Bowie playing the cat and mouse game that he always played."
Celebrity deaths in 2016: from David Bowie to Debbie Reynolds
David Bowie died on 10 January, 2016; two days after his 69th birthday and the coinciding release of Blackstar.
Register for free to continue reading
Registration is a free and easy way to support our truly independent journalism
By registering, you will also enjoy limited access to Premium articles, exclusive newsletters, commenting, and virtual events with our leading journalists
Already have an account? sign in
Register for free to continue reading
Registration is a free and easy way to support our truly independent journalism
By registering, you will also enjoy limited access to Premium articles, exclusive newsletters, commenting, and virtual events with our leading journalists
Already have an account? sign in
Join our new commenting forum
Join thought-provoking conversations, follow other Independent readers and see their replies