De La Soul explain why their early albums aren't available online
The hip hop trio's early contracts specify their samples can only be used on 'vinyl and cassette'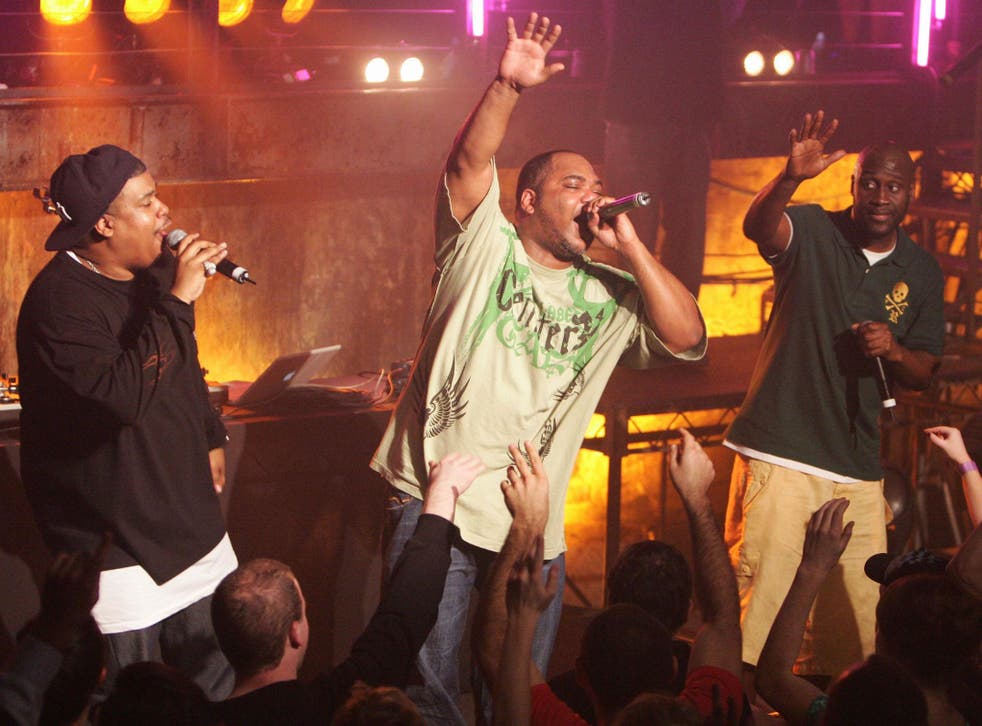 Hip hop fans trying in vain to stream or download De La Soul's early albums will be disappointed to learn that they aren't going to be appearing online anytime soon.
The influential trio's 1989 debut 3 Feet High and Rising is widely considered a masterpiece of the rap genre but, along with follow-up De La Soul is Dead, is unable to appear in digital form because of the many samples the band used.
MC Kelvin Mercer, known by his alias Posdnuos, described finding out that the group's early contracts were for vinyl and cassette only as "really heart-wrenching".
"It's an unfortunate place we've been put in as a group," he told the BBC. "Our contracts on those early albums said specifically 'vinyl and cassette'. The wording wasn't vague enough to lend itself to music technology."
De La Soul heavily sampled an eclectic range of artists from James Brown and Michael Jackson to Smokey Robinson and Johnny Cash. Their record label got legal permission for most of them back when the band first began but in order to stream or download these songs, new deals must be cut for the albums.
The only hope of hearing them online now rests with Warner Bros, who owns the tapes. Sadly, according to Posdnuos, they "just don't want to deal with it" due to the time involved in carefully going through each song to check every sample is cleared. The lengthy process has been "draining" and further hindered by staff changes, he said.

Posdnuo's major frustration comes with the fact that fans discovering De La Soul through their famous collaboration with Gorillaz (2005 hit "Feel Good Inc") can only listen to their back catalogue through unlicensed YouTube versions which earn the band nothing. "Young people want to invest in who you are and there's nothing around for them to invest in," he said, adding that work is in progress to sort the problem out.
De La Soul will release their ninth album And The Anonymous Nobody later this month after receiving more than £460,000 from fans on Kickstarter. They decided to "take the route of crowdfunding" to avoid having to please a label by making radio-friendly songs. Damon Albarn and Little Dragon are among the guests to feature on the new record, which saw the band record over 200 hours of material during improvised jam sessions.
Register for free to continue reading
Registration is a free and easy way to support our truly independent journalism
By registering, you will also enjoy limited access to Premium articles, exclusive newsletters, commenting, and virtual events with our leading journalists
Already have an account? sign in
Register for free to continue reading
Registration is a free and easy way to support our truly independent journalism
By registering, you will also enjoy limited access to Premium articles, exclusive newsletters, commenting, and virtual events with our leading journalists
Already have an account? sign in
Join our new commenting forum
Join thought-provoking conversations, follow other Independent readers and see their replies