Deadpool performs interpretive dance in Celine Dion's new 'Ashes' music video
The song will be featured on the 'Deadpool 2' soundtrack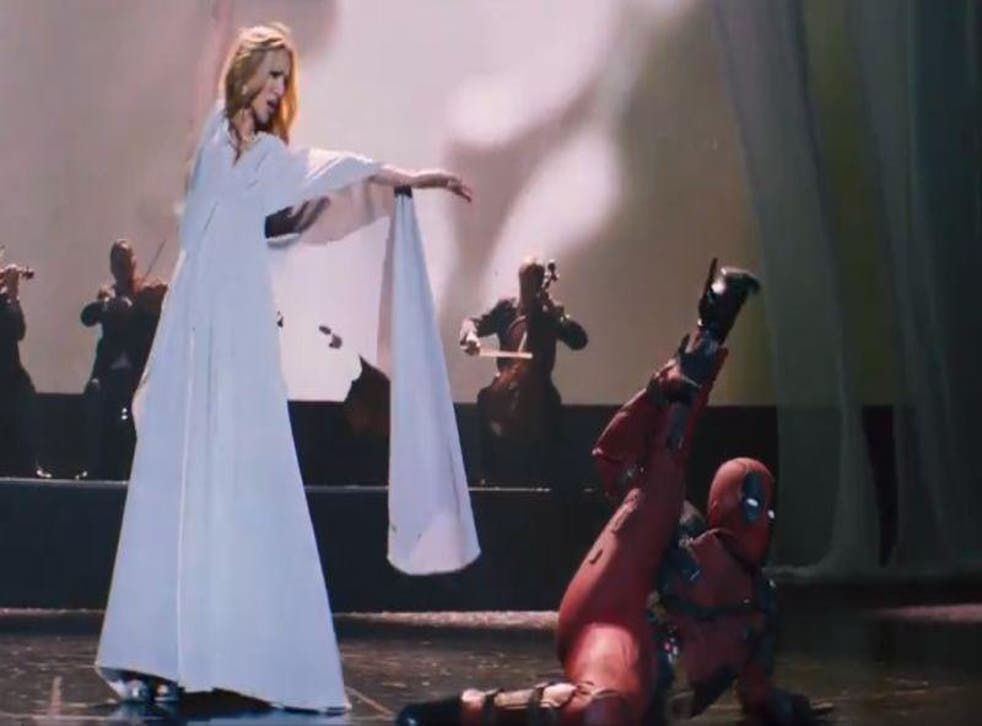 Singer Celine Dion has released new music from the Deadpool 2 soundtrack with an accompanying video starring Deadpool.
The video for the track titled "Ashes," features Dion on stage belting, "What's left to say/ these prayers aren't workin' anymore/ Every word shot down in flames."
During her performance, Deadpool bursts out in an interpretive dance while Dion sings.
Dion first premiered the video this morning on Good Morning America, which was given a cheeky introduction by host Lara Spencer: "They told us that Deadpool himself wrote Celine a letter asking if she would like to be part of his 'masterpiece,' and after she heard 30 seconds of the song, she was sold."
The legendary musician had announced that there would be "new music" coming May 3, but didn't initially reveal any other details.
Deadpool star Ryan Reynolds even promoted the video on Twitter once it went public saying, "Showtime, Mama. #EffortMaximal #Deadpool2."
Dion's latest new release was her 2017 single "How Does a Moment Last Forever" from the Beauty and the Beast soundtrack.
However she released a compilation album from her 2017 tour titled Un peu de nous last July.
Deadpool 2 arrives in theatres on May 18.
There is no word yet on when Dion's next album will be released.
Register for free to continue reading
Registration is a free and easy way to support our truly independent journalism
By registering, you will also enjoy limited access to Premium articles, exclusive newsletters, commenting, and virtual events with our leading journalists
Already have an account? sign in
Register for free to continue reading
Registration is a free and easy way to support our truly independent journalism
By registering, you will also enjoy limited access to Premium articles, exclusive newsletters, commenting, and virtual events with our leading journalists
Already have an account? sign in
Join our new commenting forum
Join thought-provoking conversations, follow other Independent readers and see their replies