Justin Bieber isn't retiring from music after all
All celebrations must now end as the 'Boyfriend' singer is here to stay
Jess Denham
Thursday 19 December 2013 13:27 Comments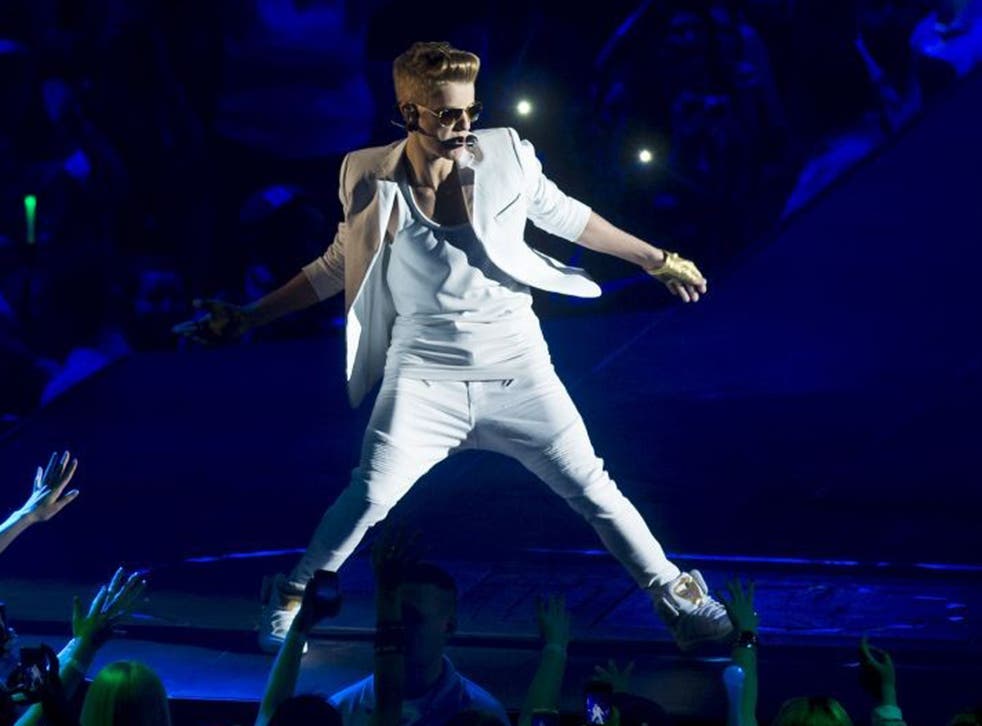 We all thought Christmas had come a week early when news of pop star Justin Bieber's supposed 'retirement from music' broke on Wednesday.
But it was nothing more than a cruel December fools, as his manager has now confirmed that the "Baby" singer was joking when he made the announcement on a US radio station.
"Um, I'm actually retiring man," Bieber told Power 106 FM radio host Kurt Alexander in Los Angeles. "I'm just gonna take some time. I think I'm probably gonna quit music, I'm quitting everything."
The Twittersphere exploded with the news as Bieber's panic-stricken fanbase - the dedicated 'Beliebers' -posted frantic messages of shock, worry and teenage heartbreak.
Now, the full interview has been released, with the pop star revealing that he was "messing around".
Speculation that Bieber's comment was a practical joke had been rife when no official statement or comment appeared on his website or Twitter after the interview.
But the singer's manager Scooter Braun has since confirmed that his artist was "just kidding". "Next year he's taking a break just to make music and relax, take some time for himself for the first time since he was 12," he told ITN at the premiere for his new movie Believe.
Bieber hit international stardom when Braun scouted him through YouTube videos in 2007.
The singer has now amassed more than 47 million followers in Twitter, making him one of the most-followed musicians in the world.
Justin Bieber's biggest controversies and mishaps

Show all 17
Register for free to continue reading
Registration is a free and easy way to support our truly independent journalism
By registering, you will also enjoy limited access to Premium articles, exclusive newsletters, commenting, and virtual events with our leading journalists
Already have an account? sign in
Join our new commenting forum
Join thought-provoking conversations, follow other Independent readers and see their replies