Def Leppard 'forge' old hits to spite their record label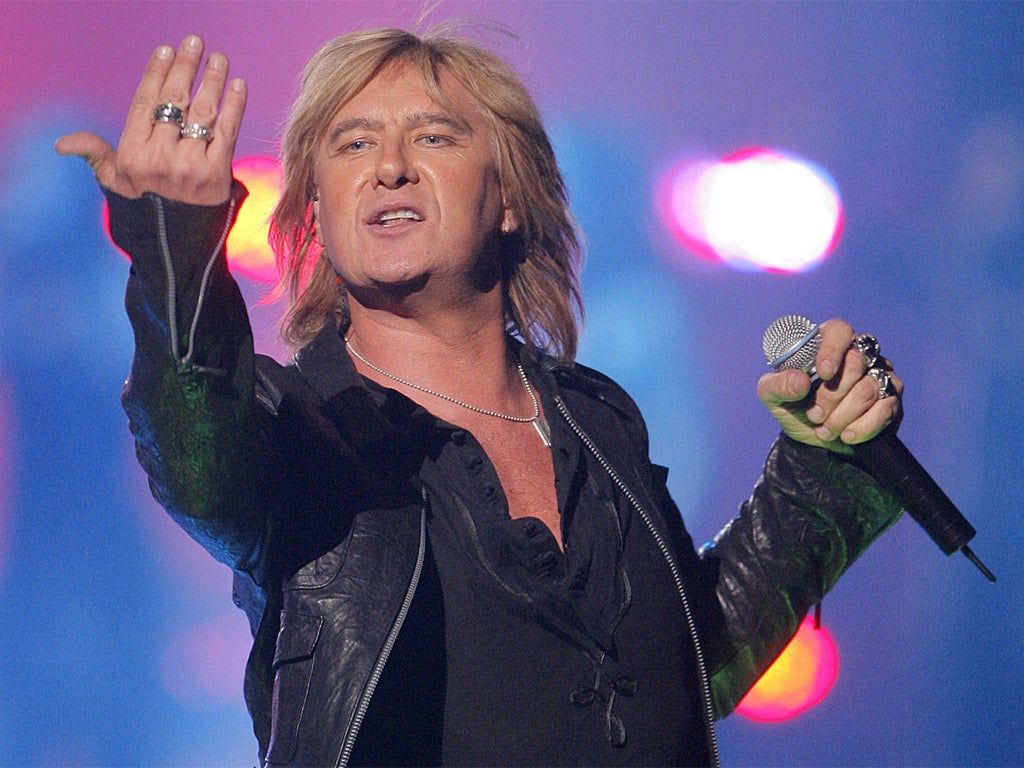 The rock band Def Leppard have gone back to the recording studio to remake some of their best known songs from scratch, in a bid to wrestle control of their back catalogue away from their record label.
The band intend to create "brand new, exact same" versions of their songs, previously released by Universal Music Group, after a dispute with the label over royalties for downloads.
New covers of the band's best-known hits "Pour Some Sugar On Me" and "Rock of Ages" are already available, but frontman Joe Elliott, has admitted that the quintet, now in their fifties, were having trouble emulating their youthful selves.
"When you're at loggerheads with an ex-record label who… is not prepared to pay you a fair amount of money and we have the right to say, 'Well you're not doing it,'" Elliott told Billboard magazine.
"We had to study those songs, I mean, down to the umpteenth degree of detail, and make complete forgeries of them," he added. "But trying to find those sounds… like where am I going to find a 22-year-old voice? I had to sing myself into a certain throat shape to be able to sing that way again."
Re-recording independently of Universal will allow the band greater control of where their songs are sold and used and may secure them artists a bigger share of any proceeds.
Def Leppard are not the first band to go back to the drawing board in a desperate bid for more control.
Squeeze took the drastic step two years ago, also following a dispute with Universal. Simply Red released "updated" versions of their best-known songs after becoming frustrated with their record label's attempts to market them effectively and Prince threatened to re-record his entire back catalogue after clashing with his former record label Warner Brothers, but only released a new arrangement of the hit "1999".
Fans can rest assured that Def Leppard's efforts to clone 25-year-old sounds will not detract from long-awaited new material. The band are touring and hoping to capitalise on the release of the musical Rock of Ages in cinemas, which is named after the Def Leppard song.
Join our commenting forum
Join thought-provoking conversations, follow other Independent readers and see their replies