Attitude Is Everything: Charity aims to improve ticket-buying experience for deaf and disabled fans
Enterprise will launch at The Roundhouse in London, in association with more than 130 venues and festivals, over 30 trade bodies, and leading ticketing agencies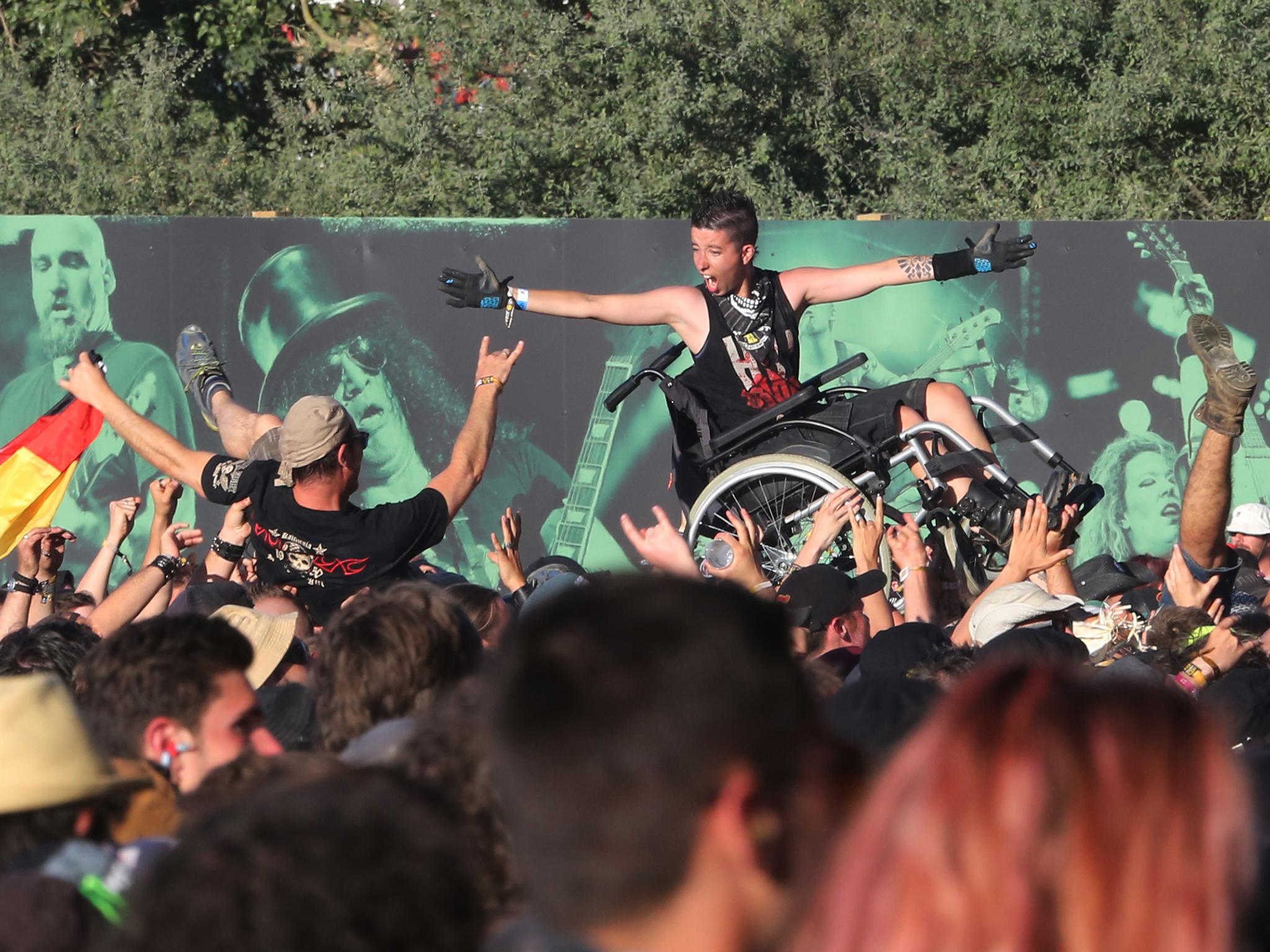 A charity has launched a new initiative to improve ticket-buying experiences for deaf and disabled fans.
Attitude Is Everything, dedicated to improving deaf and disabled people's access to live music, unveiled its Ticketing Without coalition on 9 April in response to the findings of its fourth State of Access report.
The enterprise will launch at The Roundhouse in London, in association with more than 130 venues and festivals, over 30 trade bodies, leading ticketing agencies including Ticketmaster and See Tickets, and event promoters such as Live Nation, Festival Republic and AEG Events.
According to Attitude Is Everything's State of Access report, more than 80 per cent of deaf and disabled music fans have experienced problems when booking tickets to live music events, with one in 10 considering legal action over the difficulty of accessing concerts and festivals.
The annual report included the results of their access booking survey, which received 349 responses. Almost 80 per cent of respondents said that they had been put off buying tickets due to non-accessible booking systems, with more than 70 per cent saying they felt discriminated against.
The organisation has identified five key areas where action is needed to improve the experience of disabled customers. This includes fans requiring a single proof-of-disability system, all venues and events to provide quality access information online, access bookings to be managed in-house where possible, and being able to book key access provisions online.
Suzanne Bull MBE, chief executive officer for Attitude Is Everything, said: "Although there has been much progress of in making the ticketing process accessible and inclusive, and certain venues and companies are definitely getting this right for their deaf and disabled customers, we felt that only a comprehensive and truly unified approach would be able to drive through the real and lasting changes that we need."
She added: "In 2018, every large-scale music event should be all-inclusive. Disabled customers should be able to buy a ticket online, they should be encouraged to attend shows with their friends and not have to jump through undignified hoops when things go wrong."
The report can be found here.
Join our commenting forum
Join thought-provoking conversations, follow other Independent readers and see their replies