Donald Trump set to attend Kendrick Lamar performance
At college football's equivalent of the Super Bowl
Christopher Hooton
Thursday 04 January 2018 10:12 Comments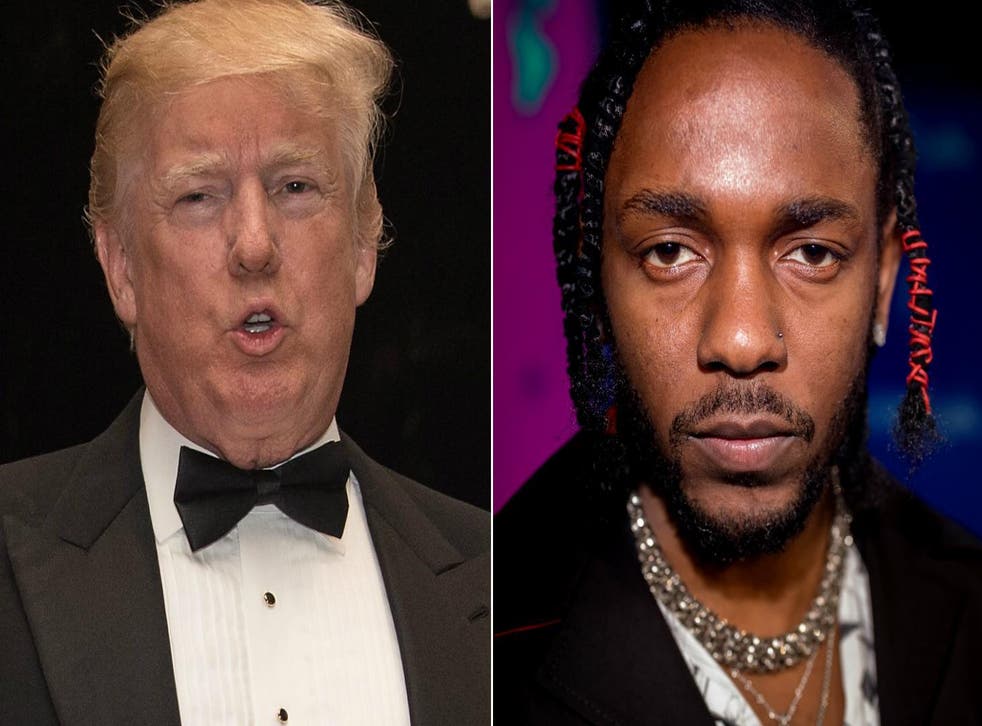 President Trump is reportedly scheduled to attend the college football CFP National Championship Game on 8 January, presenting the very interesting possibility of him watching Kendrick Lamar's half-time show.
The political views Lamar has shared throughout his oeuvre could not be further from Trump's ideology, and on last year's standalone track 'The Heart Part 4' he called the president a "chump" (listen below).
The news was confirmed to USA TODAY 'by two people within the administration who were not authorised to speak publicly because Trump's schedule isn't yet official.'
Trump's decision to attend may be due to the fact that there tends to be less protest kneeling in college football than in the NFL, an act which Trump has fiercely criticised.
If player kneeling does take place, it is possible he will leave the match as Vice President Mike Pence did recently at an NFL game (reportedly at Trump's behest).
Lamar rarely speaks about Trump directly in his songs, telling Rolling Stone: "I mean, it's like beating a dead horse. We already know what it is."
His latest album, DAMN., does, however, take shots at Fox News (along with samples from it), the president's biggest media ally. It is hard to imagine that Kendrick will not reference the president's attendance in some fashion.
Register for free to continue reading
Registration is a free and easy way to support our truly independent journalism
By registering, you will also enjoy limited access to Premium articles, exclusive newsletters, commenting, and virtual events with our leading journalists
Already have an account? sign in
Join our new commenting forum
Join thought-provoking conversations, follow other Independent readers and see their replies