Donald Trump's tweets have been turned into an early 2000s emo song
'Very unfaaaaaaaaair!'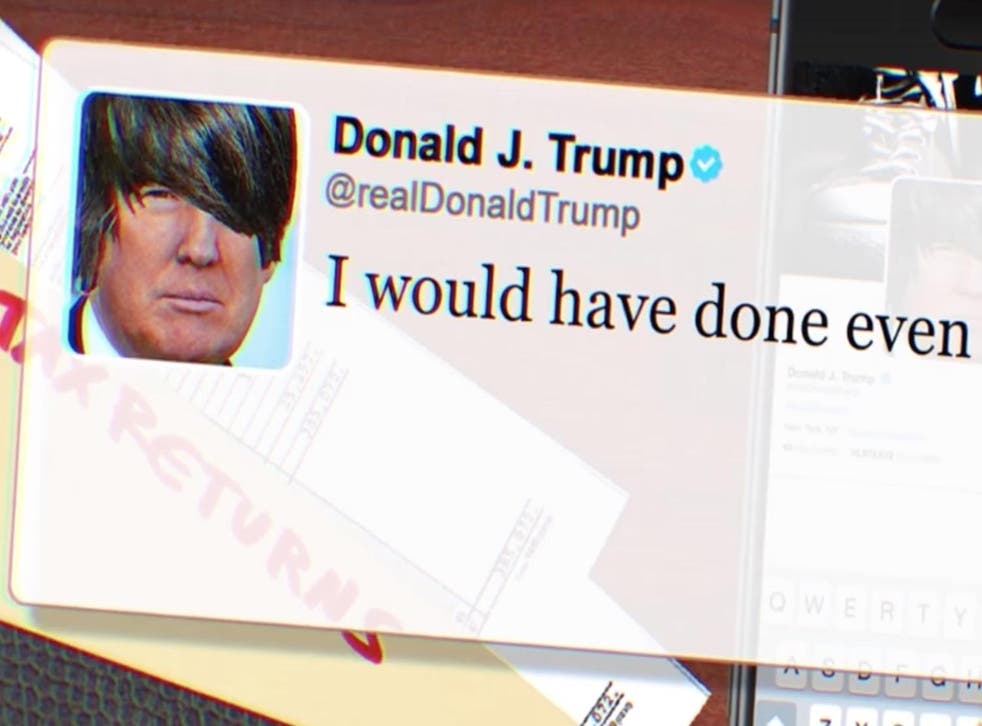 With a propensity to have his feelings hurt by the slightest wrong or betrayal, President Trump is not so different from the narrator in a classic emo song.
Super Deluxe realised this and harnessed it, turning his recent tweets about Meryl Streep, SNL and accusations of voter fraud into angst-ridden song in the vein of early Brand New.
His bitter sign-offs (sad!) of course make an appearance, with "Very unfair!" kicking the chorus off proper.
"We noticed that Donald J. Trump's tweets are basically the lyrics to an early 2000s emo song," the video content page wrote, "so we turned them into one."
The video accompanying the song has attracted 5.6 million views in 14 hours.
Register for free to continue reading
Registration is a free and easy way to support our truly independent journalism
By registering, you will also enjoy limited access to Premium articles, exclusive newsletters, commenting, and virtual events with our leading journalists
Already have an account? sign in
Register for free to continue reading
Registration is a free and easy way to support our truly independent journalism
By registering, you will also enjoy limited access to Premium articles, exclusive newsletters, commenting, and virtual events with our leading journalists
Already have an account? sign in
Join our new commenting forum
Join thought-provoking conversations, follow other Independent readers and see their replies