Dr Dre accused of holding gun to wife's head in divorce document reportedly filed days before aneurysm
'At no time did I abuse Nicole or threaten her physical safety' said the hip-hop mogul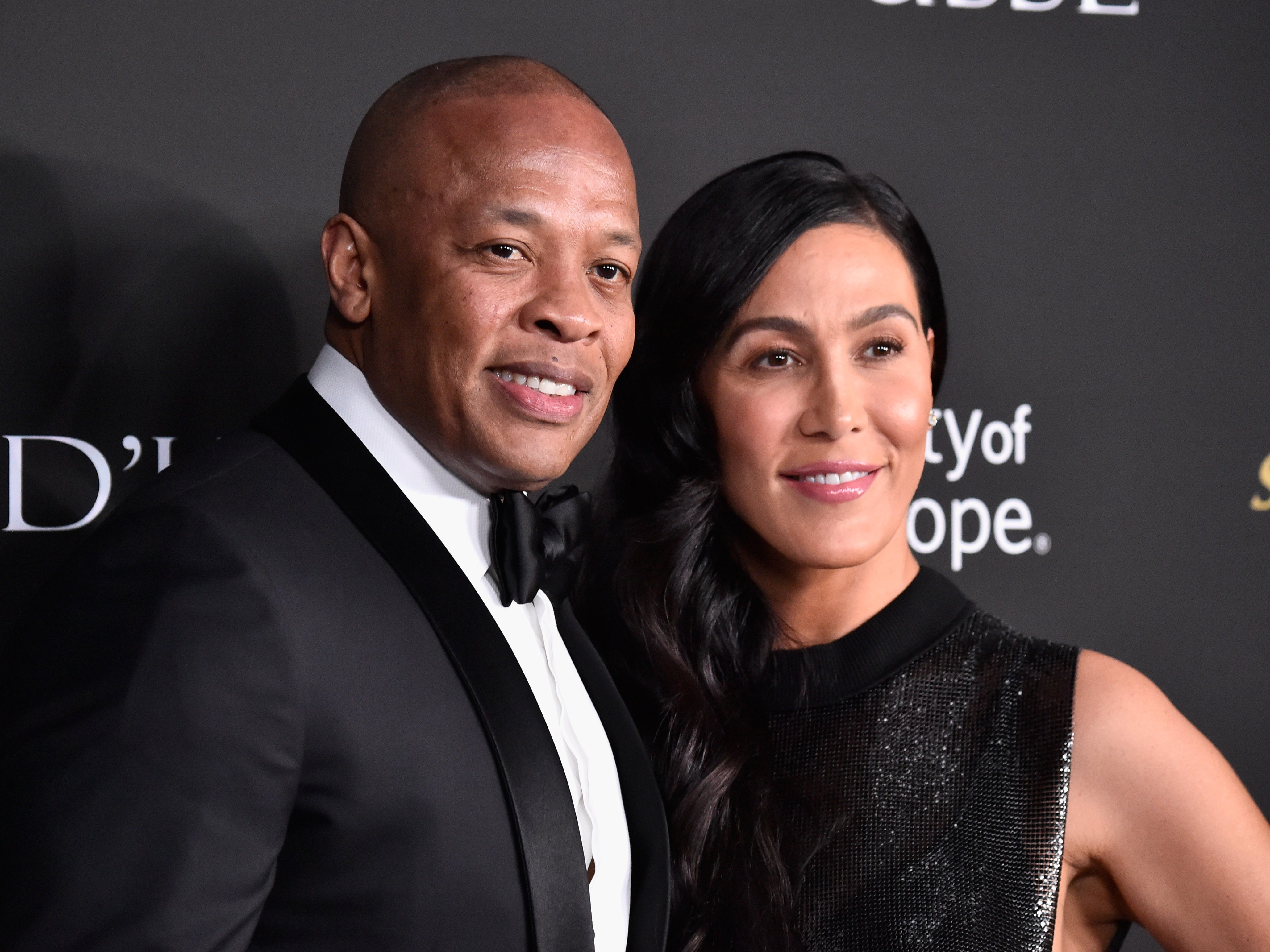 Dr Dre has reportedly been accused of abuse in a new divorce filing by his wife, Nicole Young.
The rapper, real name Andre Young, is currently receiving treatment in the ICU of a Los Angeles hospital after suffering a brain aneurysm on 4 January.
According to court papers seen by DailyMail.com, Dre was accused of holding a gun to his wife's head, punching her in the face, slamming her against a wall, and lifting her off the ground by her neck.
Dre and Young married in 1995. They announced last July that they were divorcing due to irreconcilable differences.
"At no time did I abuse Nicole or threaten her physical safety," said Dre, per the Daily Mail. 
Young said that her husband's denial constituted "blatant lies".
"I have explained in excruciating and painful detail the abuse that Andre has perpetrated against me over our more than 25 year-relationship," she said in the court documents.  
"Andre held a gun to my head on two occasions, on January 8, 2000 and November 20 2001," she continued. "Andre has punched me in the head/face on two occasions, in 1999 and on January 8, 2000.
"Andre kicked down the door to a bedroom in which I was hiding from his rage in 2016. Andre has verbally and emotionally decimated my personhood to the extent that I currently suffer from post-traumatic stress syndrome."
The rapper and producer is alleged to have a personal fortune of more than $260m (£190m) in cash and stocks.
The Independent has contacted representatives for Dre and Nicole Young for comment.
Join our commenting forum
Join thought-provoking conversations, follow other Independent readers and see their replies