Drake reveals release date of new album Scorpion and drops 'I'm Upset' video, featuring Degrassi reunion
Artist shared the album artwork, title and release date on his official Instagram account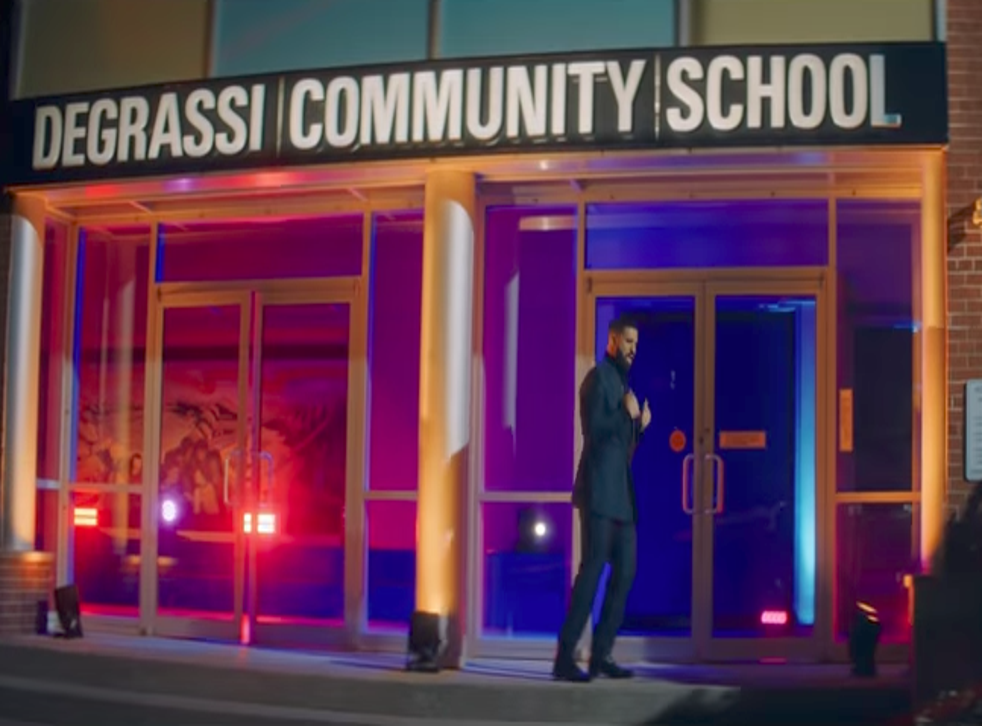 Drake has revealed the release date of his upcoming album Scorpion in a post on Instagram, announcing that it will drop on 29 June this year.
The hip hop star returned to his Degrassi roots for the video accompanying his latest single "I'm Upset", which reunited him with former cast-mates including Shane Kippel, Nina Dobrev, Jake Epstein and Stacey Farber.
In the video, the principal (Stefan Brogren) scores weed from Jay and Silent Bob (Jason Mewes and Kevin Smith) while the group dances in the halls, takes selfies, and party until the whole thing goes up in smoke.
On Instagram, Drake also unveiled what appears to be the cover for Scorpion, which features a black and white headshot marked with his Aubrey Graham signature. As well as "I'm Upset", the album will also feature previously-released singles "God's Plan" and "Nice For What".
Another recent track released by Drake was "Duppy Freestyle" - a diss track aimed at Pusha T and Kanye West, in response to Pusha's Daytona track "Infrared".
Register for free to continue reading
Registration is a free and easy way to support our truly independent journalism
By registering, you will also enjoy limited access to Premium articles, exclusive newsletters, commenting, and virtual events with our leading journalists
Already have an account? sign in
Register for free to continue reading
Registration is a free and easy way to support our truly independent journalism
By registering, you will also enjoy limited access to Premium articles, exclusive newsletters, commenting, and virtual events with our leading journalists
Already have an account? sign in
Join our new commenting forum
Join thought-provoking conversations, follow other Independent readers and see their replies