Earls Court Exhibition Centre demolition approved by Boris Johnson
Earls Court Exhibition Centre demolition approved by Boris Johnson

Show all 10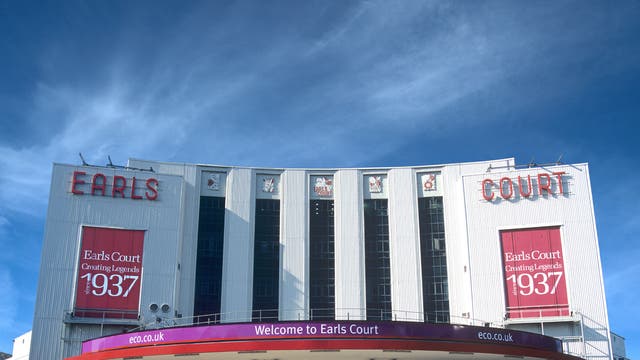 The Earls Court Exhibition Centre is to be demolished as part of new plans to create a 77-acre redevelopment site in Earls Court and West Kensington.
London mayor Boris Johnson sanctioned the demolition of the art deco building at a meeting today to make way for the redevelopment, which will create four 'villages', 7,500 high-end homes and 12,000 new jobs.
Click here or on 'view gallery' for old photos of Earls Court through the ages
The west London venue is best known for hosting high-profile music events including the Brit awards and concerts from the likes of Pink Floyd.
Designed by architect C Howard Crane in 1937, the building is not listed despite attempts made by local campaign group Save Earls Court & Gibbs Green to get it registered with English Heritage.
Boris Johnson said he was "acutely aware of the concerns" raised by residents, but added he was in "no doubt" the redevelopment would have a positive effect on the local economy.
"I'm in no doubt that the development will provide a massive boost not just to this part of the capital, but to London's wider community as well," he said.
Tom Copley, Labour London assembly member, tweeted: "Very disappointed but not at all surprised that the Mayor has approved demolition of Earls Court Exhibition Centre…an appalling decision."
Darren Johnson, Green Party London assembly member, added: "By backing this proposal, Boris Johnson is condemning this part of London into [being] a playground for the super-rich with mostly extortionately priced homes that will not help the vast majority of ordinary people."
Developers Capco said in a statement: "We are pleased to receive the Great London's Authority's approval for the outline planning consent of the Earls Court Masterplan and the Section 106 agreement. The Earls Court project will deliver significant benefits to London.
"In addition the project will deliver investment in transport infrastructure, community, cultural, educational and health facilities as well as open green space in the form of a new park for London."
Earls Court is the second art deco building to be sanctioned for demolition by the Mayor after he announced plans to turn Walthamstow Greyhound Stadium into a housing estate last year.
Residents' group Save Earls Court & Gibbs Green attempted to get the exhibition centre listed in 2006, but the architects surveying the building said it "did not merit listing".
Join our new commenting forum
Join thought-provoking conversations, follow other Independent readers and see their replies