Ed Sheeran breaks Australian chart record held by Coolio's 'Gangsta's Paradise' for 22 years
Singer-songwriter has dominated charts around the world since January this year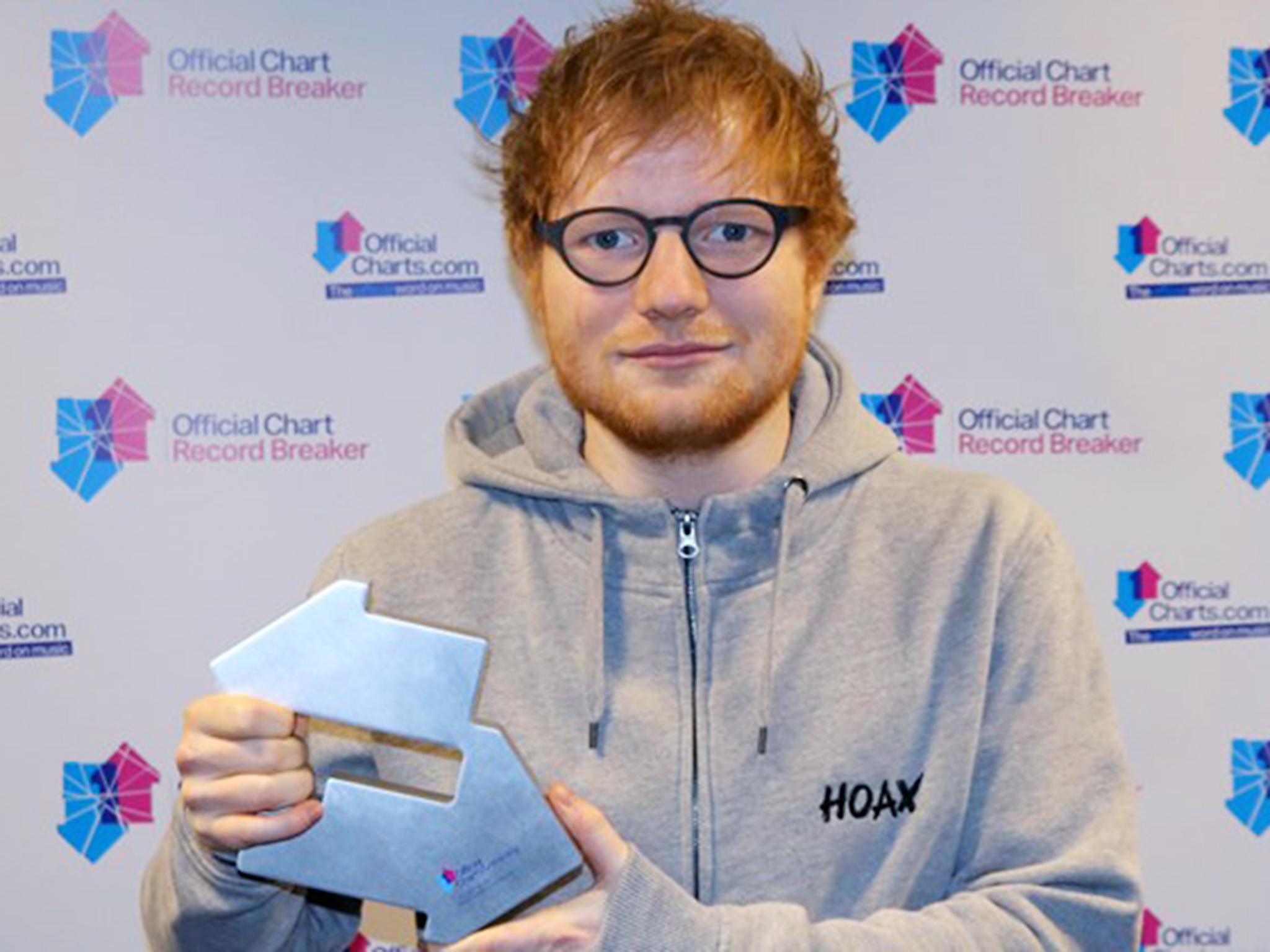 Ed Sheeran has broken a 22-year-old chart record in Australia with his latest album.
The English singer-songwriter's hit 'Shape of You' off Divide returned to the top of the ARIA Single Chart for its 14th week at No.1, Billboard reports.
It beats the previous longest streak at the top by Coolio's 'Gangsta's Paradise' ft L.V, which enjoyed a 13-week stint at the top in 1995.
So far this year Sheeran has dominated the charts to an extent that will appear obscene to many.
In January he became the first artist in history to debut two tracks at No.1 and No.2 in the charts, with 'Shape of You' and 'Castle on the Hill'.
On the release of Divide, all 16 tracks charted simaltaneously in the top 40 - another record. The album achieved the biggest one-week vinyl sales in over 20 years, broke the record for first-week streaming sales, and sold more than the rest of the Official Album Charts' Top 500 records combined.
Sheeran clearly has plenty of Australian fans. Billboard notes that his second album x spent six weeks at No.1 on the ARIA charts in 2014, and finished the year as its biggest-selling album.
The Independent recently reported that, alongside other key releases, Sheeran's phenomenal album sales had boosted a surge for the UK industry, with total sales up by more than 10 per cent in the first quarter.
Sheeran is headling Glastonbury this year alongside Foo Fighters and Radiohead.
Join our commenting forum
Join thought-provoking conversations, follow other Independent readers and see their replies