Ed Sheeran's Divide tour earned more in 2018 than any other artist in 30 years
Sheeran topped the list of highest-grossing tours, in what was a record-breaking year for live music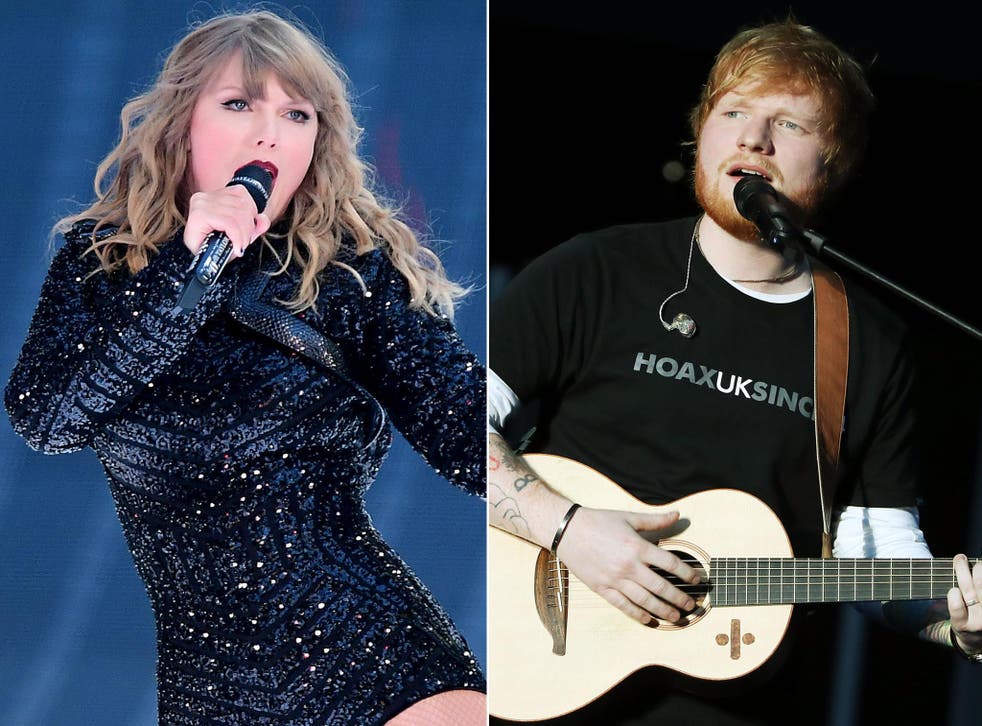 Ed Sheeran's Divide tour grossed an eye-watering $432m in ticket sales during 2018, breaking the record for earnings in a single calendar year.
According to new figures published in a report by box office monitor Pollstar, the global concert industry enjoyed a record-setting $10.4bn spent across 152.1m tickets in the past 12 months.
Sheeran, who performed mostly solo onstage but invited Elton John to perform with him at certain events, apparently sold 4,860,482 tickets across 53 cities and 94 shows, for an all-time record gross of $432m.
Albums of the year 2018

Show all 40
He surpassed his friend and peer Taylor Swift, whose Reputation tour earned $345.1m, as well as Beyonce and Jay Z's On the Run II shows ($243.1m). However, it is worth bearing in mind that Sheeran's tour have been vastly different to Swift's in terms of production costs.
Sheeran mostly performs solo and with just a guitar and loop pedal, while Swift's tour involved a huge set with a troupe of back up dancers, singers, a full band, pyrotechnics, fireworks, giant inflatable snakes and two cages that carried her around each stadium above the heads of her audience.
According to the report, 2018 saw the top 10 of the Worldwide Tours chart surpass $2bn in grosses for the first time, up from $1.8m in 2017. It also highlighted how LiveNation is dominating the live music market, selling 49.6m tickets last year ahead of AEG Presents' 11.6m.
See the top 10 worldwide tours, below:
Gross (In $ Millions) — Artist — Tickets Sold
$432.4 — Ed Sheeran — 4,860,482
$345.1 — Taylor Swift — 2,888,892
$254.1 — Jay-Z / Beyoncé — 2,169,050
$169.2 — Pink — 1,285,411
$167.6 — Bruno Mars — 1,290,438
$166.0 — Eagles — 964,245
$151.0 — Justin Timberlake — 1,193,365
$131.3 — Roger Waters — 1,448,771
$126.2 — U2 — 927,034*
$116.6 — The Rolling Stones — 750,914
Join our new commenting forum
Join thought-provoking conversations, follow other Independent readers and see their replies