Coachella 2018: Eminem joined by Dr. Dre and 50 Cent on stage
Performing hits such as "Patiently Waiting" and "Forgot About Dre"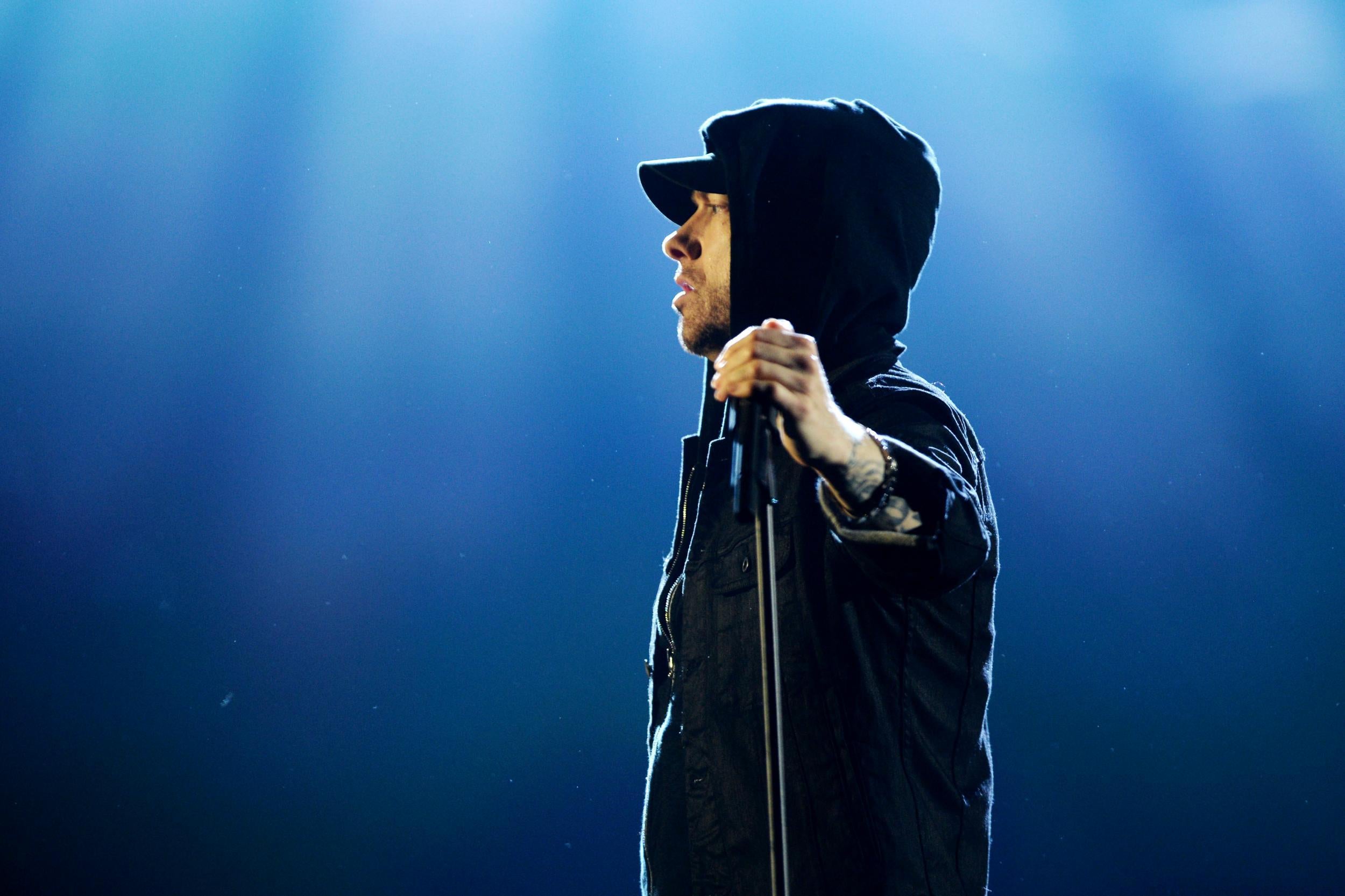 This year's Coachella headliners have been quite something, The Weeknd kicking off the weekend with a hit-packed set while Beyoncé blew everyone away with a stunning show.
Sunday saw Eminem take to the stage, bringing along four key guests. First up was Bebe Rexha, who performed "The Monster," a song she co-wrote but was originally performed by Rhianna.
Next was 50 Cent, who performed the Get Rich or Die Tryin' track "Patiently Waiting" with Eminem, before launching into snippets of "My Life" and "In da Club".
Skylar Grey sang on multiple tracks, filling in for Dido on "Stan," previous headliner Beyoncé on "Walk on Water," and Rihanna on "Love The Way You Lie."
Finally came Dr. Dre, who previously appeared alongside Eminem when the rapper headlined Coachella in 2012. The duo began with "Still Dre" before launching into "Medicine Man" and "Forgot About Dre". Eminem also filled in for Snoop Dogg on "Nothing But A G Thang" and TPac on "California Love". Watch snippets of the performances below.
Unlike the other headliners, Eminem's performance was not live-streamed onto YouTube leading to some very disgruntled fans.
The rapper also brought 'mom's spaghetti' to the festival in the shape of a pop-up food stand.
Coachella 2018: in pictures
Show all 47
On Saturday night, Beyoncé headlined the festival, making for an historic moment that was resoundingly positively reviewed.
The first weekend of Coachella has come to an end – the performers return next week for another set of shows.
Join our commenting forum
Join thought-provoking conversations, follow other Independent readers and see their replies