Donald Trump supporters furious after Eminem slams President in rap
'Your song against Trump means nothing to me. You are a hip-hop snowflake'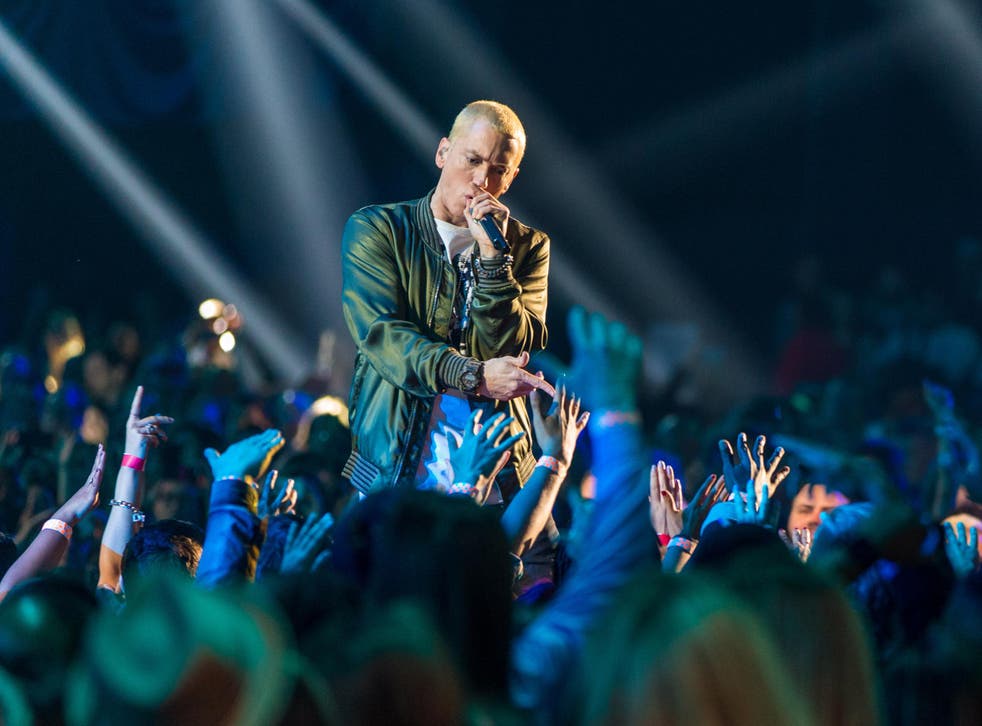 Ever since Eminem released a scathing attack on Donald Trump, the Internet has been ablaze with discussion about the track.
Colin Kaepernick, J Cole, LeBron James, and many more high-profile people celebrated the four-minute rap that calls out Trump on issues including the NFL, white supremacy, and North Korea.
Filmed in a Detroit carpark and broadcast at the BET Hip Hop Awards, the song finishes with the lines: "And any fan of mine who's a supporter of his/I'm drawing in the sand a line, you're either for or against/And if you can't decide who you like more and you're split on who you should stand beside/I'll do it for you with this. Fuck you."
Some Eminem fans, however, are also Trump supporters and have been publicly outraged by the video. "You are dead to me," wrote one angered listener. "Your song against Trump means nothing to me. You are a hip-hop snowflake."
The President has remained uncharacteristically quiet on the rap, refraining from Tweeting about Eminem. However, chances are the former Apprentice host may vent within 140 characters soon enough.
Donald Trump's least presidential moments so far...

Show all 30
Meanwhile, Eminem's new album has been reportedly completely, the rapper's longtime producer previously saying the record was finished.
Register for free to continue reading
Registration is a free and easy way to support our truly independent journalism
By registering, you will also enjoy limited access to Premium articles, exclusive newsletters, commenting, and virtual events with our leading journalists
Already have an account? sign in
Register for free to continue reading
Registration is a free and easy way to support our truly independent journalism
By registering, you will also enjoy limited access to Premium articles, exclusive newsletters, commenting, and virtual events with our leading journalists
Already have an account? sign in
Join our new commenting forum
Join thought-provoking conversations, follow other Independent readers and see their replies