Eminem breaks silence on leak of lyric siding with Chris Brown over Rihanna assault
'I'd beat a b**** down too' lyrics appeared online earlier this week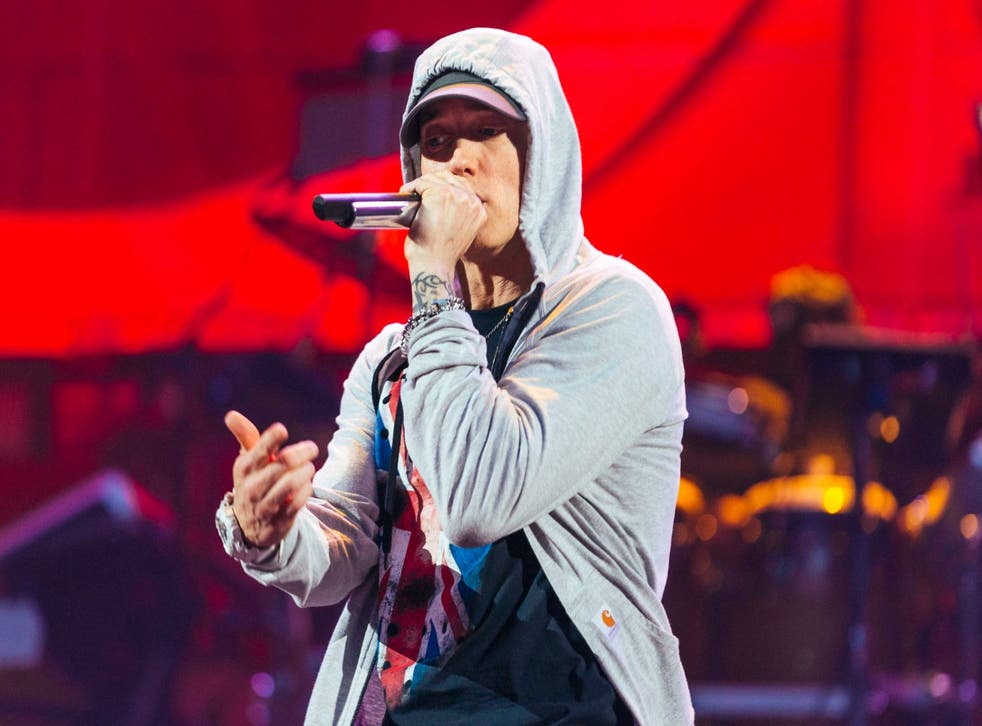 A representative for Eminem has responded after a controversial verse, in which he takes sides with Chris Brown over his assault of Rihanna, leaked earlier this week.
"Of course I side with Chris Brown, I'd beat a b**** down too," he raps in an extended version of "Things Get Worse", which was apparently recorded during the sessions for his 2009 album Marshall Mathers.
The rapper's publicist Dennis Dennehy has now released a statement, saying: "This is a leak of something that's over 10 years old. After Eminem recorded it, he scrapped it, and rewrote it. Obviously he and Rihanna have a great relationship."
Elsewhere on the track, Eminem raps about beating a sex worker "mercilessly" and leaving her "for dead" as well as murdering then-16-year-old actor Dakota Fanning.
The 40 greatest song lyrics

Show all 40
Brown assaulted his then-girlfriend Rihanna when they were on their way to the Grammys in 2009.
He was found guilty of felony assault and sentenced to five years of probation, one year of domestic violence counselling and six months of community service.
Eminem and Rihanna have collaborated numerous times, including on the songs "Love the Way You Lie" and "The Monster", the latter of which is about being in a violent relationship.