Eurosonic 2018: 13 brilliant new acts to look out for at the annual music festival
From Dutch folk-pop to Italian neo-classic and gritty London rock
Roisin O'Connor
Music Correspondent
Tuesday 16 January 2018 13:13 Comments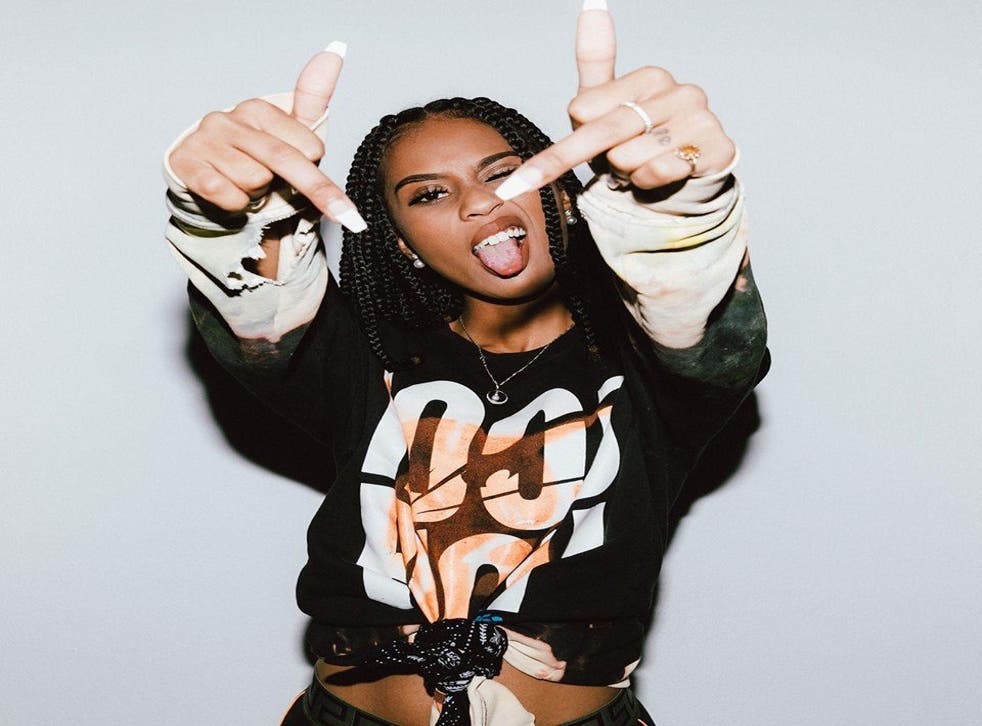 Eurosonic, the annual festival and conference for European music is about to kick off, and there's an absolute wealth of new talent to see performing live.
Emerging artists will have the chance to play to a mix of music fans and industry figures at venues around the city centre of Groningen.
We've picked out some of our favourites for you to check out - and if you're not at the festival, give them a listen anyway!
Tamino​
Playing: THU 18 JAN / STADSSCHOUWBURG/ 21:25 - 22:10
We've been raving about Belgian-Egyptian artist Tamino since last year, premiering a stunning version of his song "Habibi" and being blown away by the Music Box session he did when he dropped into our London studio. As well as being an accomplished songwriter, Tamino has the most extraordinary voice we've heard in a long, long time.
Music Box Session #12: Tamino
Songe
Playing: FRI 19 JAN / PLATFORMTHEATER / 20:00 - 20:45
This young French artist has heaps of attitude; she crafts her own fantasy world from a mix of electronic and R&B music, with plenty of soul thrown in.
Stereo Honey
Playing: WED 17 JAN / VERA / 22:15 - 23:00
This lovely bunch were named on our Ones to Watch list for 2018 after seeing them play a Halloween gig with Anteros and Yonaka. Their fanbase is growing at a rapid rate - helped by the release of their debut EP Monuments at the end of last year which focused on gorgeous, soulful indie guitar music and the stunning voice of frontman Pete Restrick.
Arcane Roots
Playing: WED 17 JAN / HUIZE MAAS, MAIN / 20:45 - 21:30
This three-piece alternative rock band hail from south London and, over 10 years, have built a fiercely loyal following and toured with some of the biggest rock acts of the 21st century. Now they're shaping themselves up to be a serious headline act - their live shows go down a storm but you might have to push and shove your way to the front.
Tom Grennan
Playing: THU 18 JAN / GRONINGER FORUM / 21:45 - 22:25
​You should all know we love this lad by now, we've talked about him enough. Tom Grennan is one of the biggest and best voices to come out of London in a while - he just dropped his brilliant new single "Sober" and he is magnetising to watch live.
blackwave
Playing: WED 17 JAN / VRIJDAG, MAIN / 22:50 - 23:35
We just premiered the video for this Belgian hip hop duo's track "Elusive". Producer Willem Ardui and rapper Jay Walker are a solid team, putting out jazz-infused tracks that recall Pete Philly and Perquisite's collaborations, The Pharcyde, The Roots and Mos Def. Don't miss them.
Skott
Playing: THU 18 JAN / STADSSCHOUWBURG / 22:50 - 23:35
The 25-year-old singer from a tiny village outside of Stockholm crafts delicate, dreamy folk music with stunning vocals. We loved her singles "Wolf" and "Porcelain" so much we invited her over for a Music Box session last year. She's currently working on her debut album, which we're hoping will be out sometime in 2018.
Yonaka
FRI 19 JAN / VERA / 22:15 - 23:00
One of Brighton's most exciting musical exports have a big rock sound and a brilliant frontwoman in the shape of Theresa Jarvis. Expect huge riffs and catchy vocal hooks.
Hak Baker
Playing: THU 18 JAN / DER AA-THEATER / 00:20 - 01:00
This London-born singer-songwriter has gone from strength to strength, releasing incredibly raw, astute songs about the places and people he grew up around.
IAMDBB
Playing: THU 18 JAN / PLATFORMTHEATER / 21:30 - 22:15
Fresh out of a support slot for SZA and Bryson Tiller at a sold-out Eventim Apollo in London, plus a nod on the BBC Sound Of 2018 poll, IAMDBB is set to be all over the airwaves this year with her unique brand of what she calls "urban soul".
Superorganism
Playing: FRI 19 JAN / MACHINEFABRIEK / 20:00 - 20:40
Superorganism is a fantastic collective of musicians who have put out a handful of excellent singles - a riot of electronic pop that is utterly irresistible.
Luca D'Alberto
Playing: FRI 19 JAN / DOOPSGEZINDE KERK / 21:35 - 22:15
This Italian classical composer and multi-instrumentalist crafts cinematic works which reimagine neo-classical minimalism with brilliant results. Expect to see him perform with a three-piece ensemble at his live shows, with material from his stunning 2017 debut album Endless.
Pitou
Playing: SAT 20 JAN / DE OOSTERPOORT, PATIO / 01:00 - 01:45
Dutch artist Pitou is one of the most arresting voices to emerge out of 2017 - we premiered her amazing video for "Problems" in November and loved her intelligent approach to folk-pop. She's working on her second EP and is a delight to witness live.
You can also check out our Eurosonic playlist on Spotify (below) which includes plenty more music from other great acts on the lineup
Eurosonic 2018 takes place between 17-20 January in Groningen
Register for free to continue reading
Registration is a free and easy way to support our truly independent journalism
By registering, you will also enjoy limited access to Premium articles, exclusive newsletters, commenting, and virtual events with our leading journalists
Already have an account? sign in
Join our new commenting forum
Join thought-provoking conversations, follow other Independent readers and see their replies