Eurovision 2017 odds latest: UK entry higher than expected as bookies favourites revealed
Who to put your money on ahead of this weekend's grand final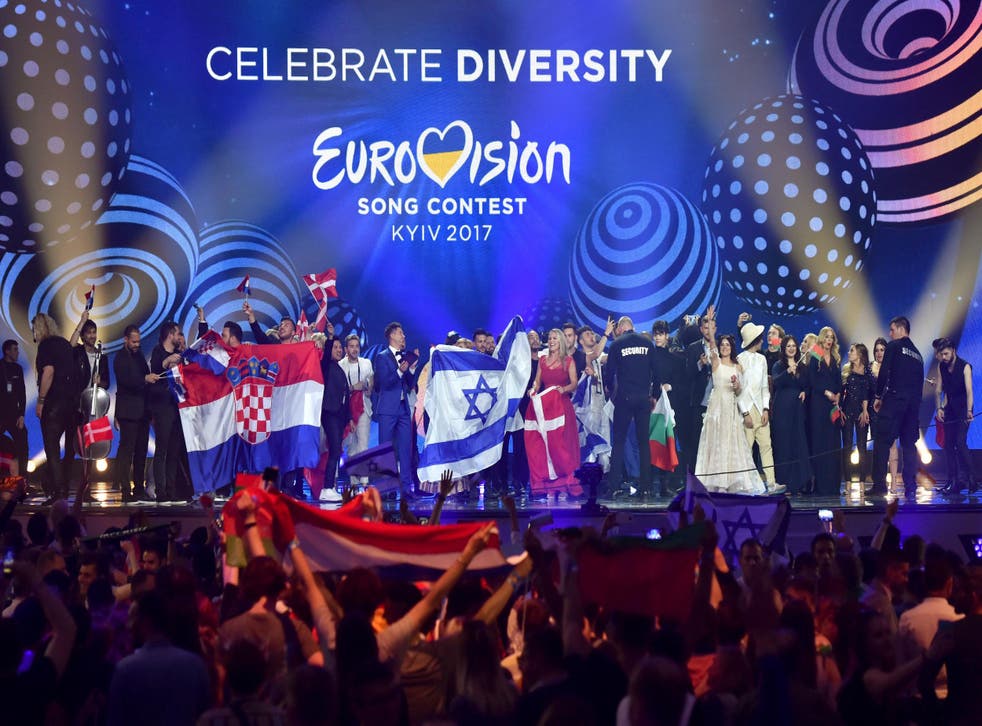 The stage is set for this weekend's Eurovision song contest grand final is taking place tonight (13 May - follow along with our live blog here).
UK's entry, former X Factor contestant Lucie Jones, will perform the track 'Never Give Up On You' in Kiev and, judging by the initial reaction from press and fans, she is looking likely to finish in a better position than last year's entry by Joe and Jake who finished 24th out of 26.
Bookies have slashed the UK from a miserable 50/1 outsider bet to an impressive 28/1 making Jones the sixth favourite to win.
In fact, the competition looks to be fiercer than ever following this week's semi-finals which saw Ireland knocked out.
So, who to put your hard-earned cash on? Below are all the odds you need ahead of the big day (courtesy of Coral).
In pictures: Eurovision song contest 2017

Show all 55
Italy - 11/8
Portugal - 2/1
Bulgaria - 4/1
Belgium - 20/1
Romania - 25/1
United Kingdom - 28/1
Sweden - 28/1
Armenia - 33/1
Croatia - 50/1
Moldova - 66/1
Denmark - 100/1
France - 100/1
Netherlands - 100/1
Norway - 150/1
Australia - 150/1
Azerbaijan - 150/1
Germany - 150/1
Ukraine - 200/1
Greece - 200/1
Poland - 200/1
Hungary - 200/1
BelarusBelarus - 200/1
Cyprus - 200/1
Israel - 200/1
Austria - 200/1
Spain - 250/1
This year's ceremony was thrown into controversy last month when Russia confirmed its withdrawal following the announcement that singer Yulia Samoylova had been barred from entering the hosting nation of Ukraine for having previously toured Crimea in 2015 after it was annexed by Russia. The country is also refusing to broadcast the contest.
Graham Norton will once again provide the commentary for Saturday's grand final with the show starting at 8pm on BBC One.
Lucie Jones: Who is the UK's Eurovision contestant?
You can find a full list of the ceremony's running order here, and go here to follow along with our live blog.
Register for free to continue reading
Registration is a free and easy way to support our truly independent journalism
By registering, you will also enjoy limited access to Premium articles, exclusive newsletters, commenting, and virtual events with our leading journalists
Already have an account? sign in
Register for free to continue reading
Registration is a free and easy way to support our truly independent journalism
By registering, you will also enjoy limited access to Premium articles, exclusive newsletters, commenting, and virtual events with our leading journalists
Already have an account? sign in
Join our new commenting forum
Join thought-provoking conversations, follow other Independent readers and see their replies