Eurovision 2017: Spotify and Deezer use streams to predict a winner - with very different results
Streaming figures showed which songs have been listened to the most around Europe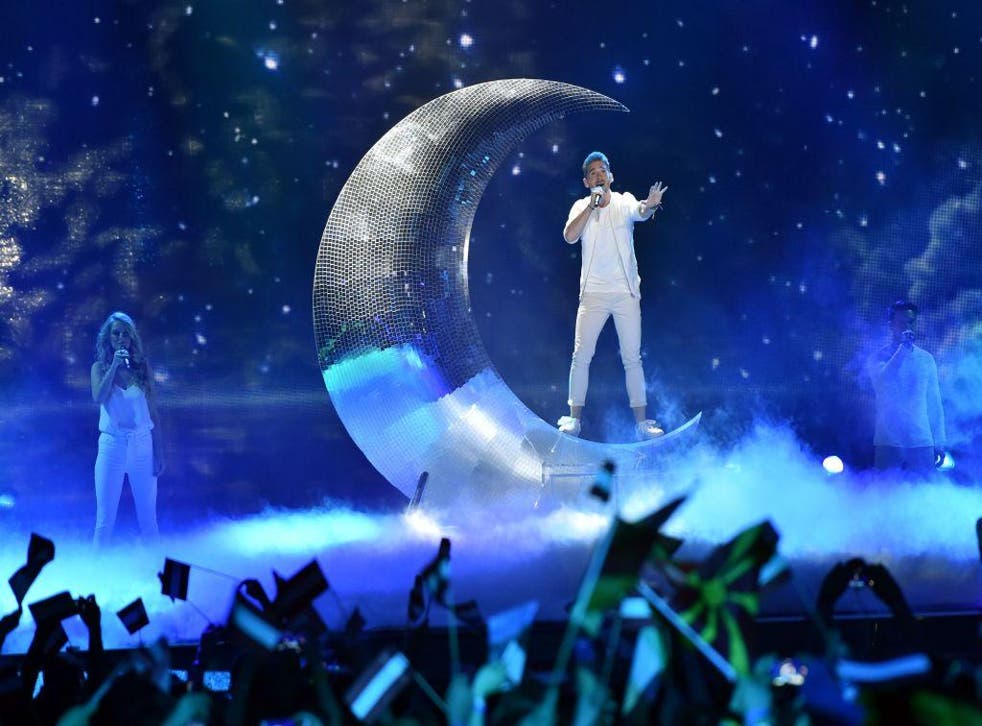 Spotify and Deezer have both shared their predictions for the Eurovision final - with very different results.
WIth the finalists now confirmed for the event on Saturday 13 May, Spotify used its data to rank each song (excluding streams from the artist's home country) to predict the top 10.
It came up with the following:
1) Nathan Trent - Running On Air (Austria)
2) Anja Nissen - Where I Am (Denmark)
3) Blanche - City Lights (Belgium)
4) Robin Bengtsson - I Can't Go On (Sweden)
5) Isaiah - Don't Come Easy (Australia)
6) Kasia Moś - Flashlight (Poland)
7) JOWST - Grab The Moment (Norway)
8) Kristian Kristov - Beautiful Mess (Bulgaria)
9) Salvador Sobral - Amar Pelos Dois (Portugal)
10) Dihaj - Skeletons (Azerbaijan)
In pictures: 10 years of Eurovision winners

Show all 10
Meanwhile Deezer revealed that its users think that Belgium is the favourites to win, after streaming its contestant's song more times than any other participating country.
The streaming figures, which showed which songs have been listened to the most across Europe, place the Netherlands as a close second with France, Australia and Portugal making up the remaining top five.
According to Deezer, the UK's entry - Lucie Jones - will finish the night in 13th place, which would be an improvement on last year where we came 22nd, but still a disappointment if we don't manage to crack the top 10.
Jones will perform the song 'Never Giving Up On You' at the showdown this weekend.
The track was penned by former Eurovision entrant Emmelie de Forest, The Treatment, and songwriter Lawrie Martin.
The Eurovision Song Contest 2017 airs on BBC 1 at 8pm on Saturday 13 May.
Register for free to continue reading
Registration is a free and easy way to support our truly independent journalism
By registering, you will also enjoy limited access to Premium articles, exclusive newsletters, commenting, and virtual events with our leading journalists
Already have an account? sign in
Register for free to continue reading
Registration is a free and easy way to support our truly independent journalism
By registering, you will also enjoy limited access to Premium articles, exclusive newsletters, commenting, and virtual events with our leading journalists
Already have an account? sign in
Join our new commenting forum
Join thought-provoking conversations, follow other Independent readers and see their replies