Eurovision Song Contest: Bonnie Tyler totally eclipsed by winners Denmark
Emmelie de Forest had been the overwhelming favourite among the 26 entries
Richard Osley Comments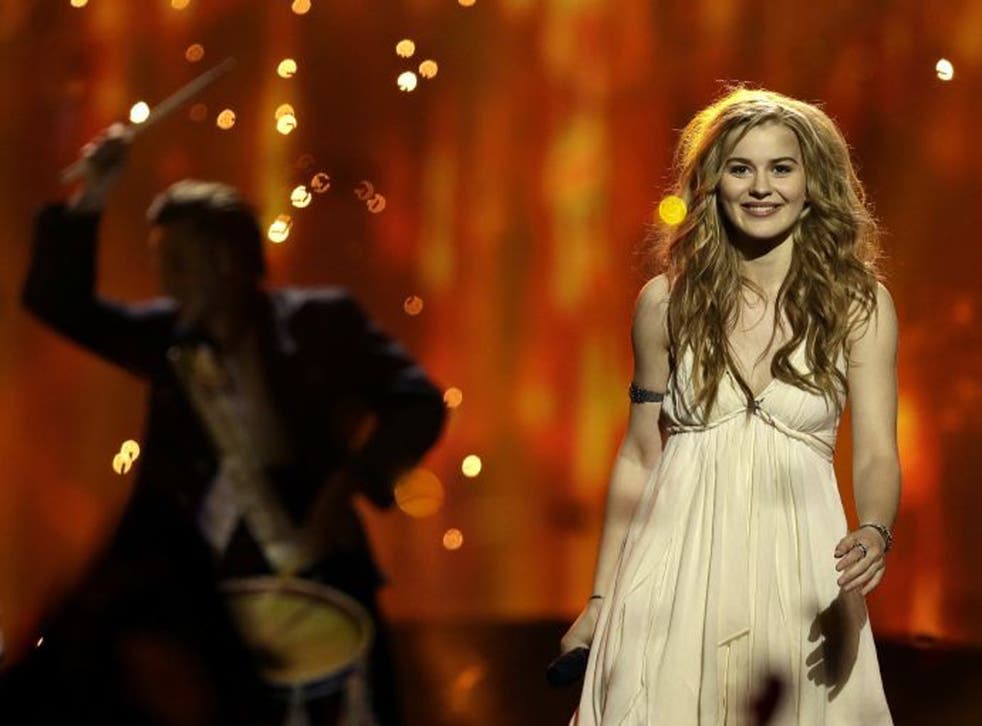 She fared better than Engelbert Humperdinck's miserable 12 points last year, but even the super Welsh lungs of Bonnie Tyler couldn't blow away the Eurovision curse that has bedevilled the United Kingdom's chances for 16 years.
Instead it was Denmark who won the song contest at a canter, delivering the trophy with 20 year-old Emmelie de Forest's tune 'Only Teardrops' after a familiar evening of soppy ballads with unlikely crescendos, drum machine dance pop and a prance-in wardrobe of bizarre costumes.
The winners had started as the 4/6 odds on favourites in Malmo, Sweden. De Forest was 47 points ahead of Farid Mammadov of Azerbaijan, who finished second with the song "Hold Me, ahead of Ukraine's Zlata Ognevich with "Gravity" in third place. Two semi-finals last week whittled down the contestants from 40 to 26. The televised extravaganza, with an audience of 125 million worldwide, is now in its 58th year.
Humperdinck slid in second from last for the UK when the contest was held in Azerbaijan last year but he had the tough task of opening the show, a slot nobody has ever won from. Tyler, 15 years the Hump's junior at 61, had the benefit of a mid-evening place but her song 'Believe In Me' failed to really excite the public juries across the continent. The singer, best known for her hit Total Eclipse Of The Heart, had to make do with nineteenth place, out of 26 entries.
You have to go back to 1997 to find the United Kingdom's last entry to win, Katrina and the Waves. But Tyler didn't seem downbeat with her 23 points. "What an incredible atmosphere," she said. "I got out there, gave it some welly. When all those lights came on it felt like magic, all twinkling lights everywhere."
Ireland, daring to take to the stage without Jedward for the first time in three years, came last with singer Ryan Dolan only collecting five points.
Register for free to continue reading
Registration is a free and easy way to support our truly independent journalism
By registering, you will also enjoy limited access to Premium articles, exclusive newsletters, commenting, and virtual events with our leading journalists
Already have an account? sign in
Join our new commenting forum
Join thought-provoking conversations, follow other Independent readers and see their replies