Everything Is Love: New Beyonce and Jay Z album now streaming on Spotify, iTunes and Deezer
The couple had previously released the album as an exclusive to TIDAL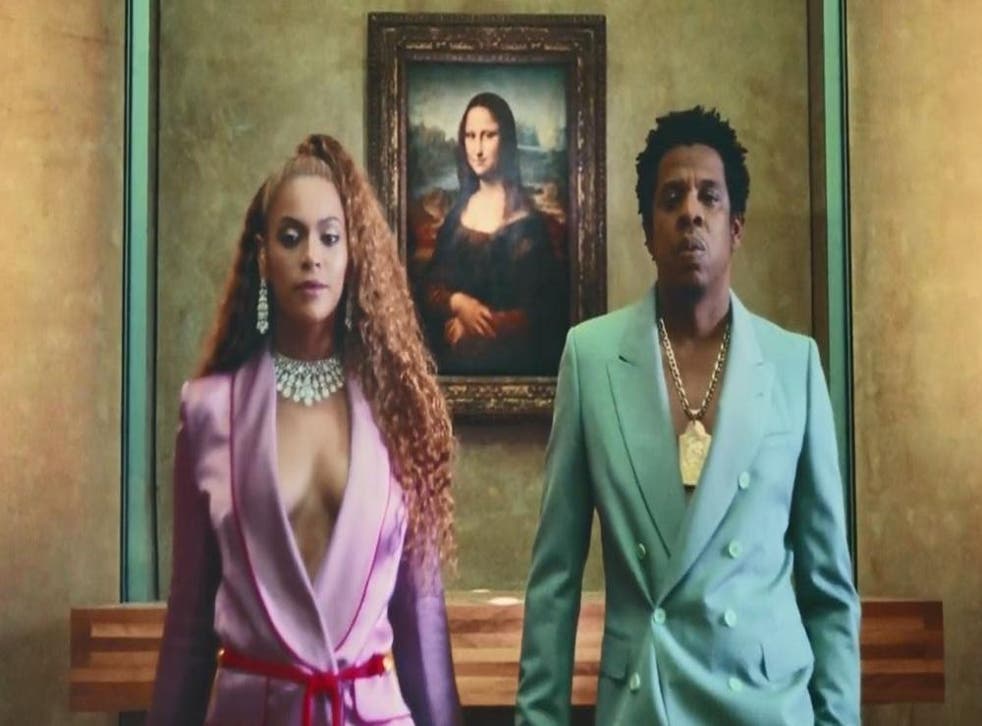 Beyonce and Jay Z have added their new album Everything Is Love to major streaming services including Spotify and iTunes.
The record was first released as an exclusive to TIDAL. Featuring the single "APES**T", it is now available across Spotify, Apple Music and Deezer, and is available to download for the first time on iTunes.
Everything Is Love was announced at the final UK show of the On The Run II tour at London Stadium, while the "APES**T" was played to the audience in full at the end of the gig.
Only one track, the non album promotional song "Salud!", remains exclusive to Tidal.
In a review for The Independent, it was noted how Jay Z concedes his rap throne to Beyonce on the track, who raps more than she sings on the album.
"On the song itself, there's a stellar cast featuring Migos' Offset and Quavo plus Pharrell, who also helmed the track's production alongside Beyonce and Jay Z.: "I can't believe we made it," Beyonce rap-sings, apparently then referencing the woman Jay Z reportedly cheated on her: "She a thot that you claim (woo!)/ Can't be toppin' my reign (c'mon, c'mon, c'mon)."
"The braggadocio heard on this track and throughout is like an extension of that confidence in "Formation" from Lemonade, where she suggested she might "take him for a flight on my chopper" ("if he hit it right") or get his song played on the radio station. She goes one further on "APES**T" and "bought him a jet" ... "Hang one night with Yoncé, I'll make you famous," she promises.
Beyonce's history-making set at Coachella 2018 - in pictures

Show all 20
"Meanwhile, Hov tells the Grammys where to go for snubbing him at the 2018 ceremony: "Tell the Grammy's f*** that 0 for 8 s***/ Have you ever seen the crowd goin' apes***?" he asks, referring to the fact he wasn't awarded a single Grammy, despite being nominated for eight. Once again, the listener is reminded of "Formation", of Beyonce's line: "Always stay gracious, best revenge is your paper.""
Register for free to continue reading
Registration is a free and easy way to support our truly independent journalism
By registering, you will also enjoy limited access to Premium articles, exclusive newsletters, commenting, and virtual events with our leading journalists
Already have an account? sign in
Register for free to continue reading
Registration is a free and easy way to support our truly independent journalism
By registering, you will also enjoy limited access to Premium articles, exclusive newsletters, commenting, and virtual events with our leading journalists
Already have an account? sign in
Join our new commenting forum
Join thought-provoking conversations, follow other Independent readers and see their replies