Macaulay Culkin gets crucified as Kurt Cobain in Father John Misty's bonkers new music video
Misty whips Cobain/Culkin then ties him up next to Bill Clinton playing the saxophone
Roisin O'Connor
Music Correspondent
Thursday 27 April 2017 10:08 Comments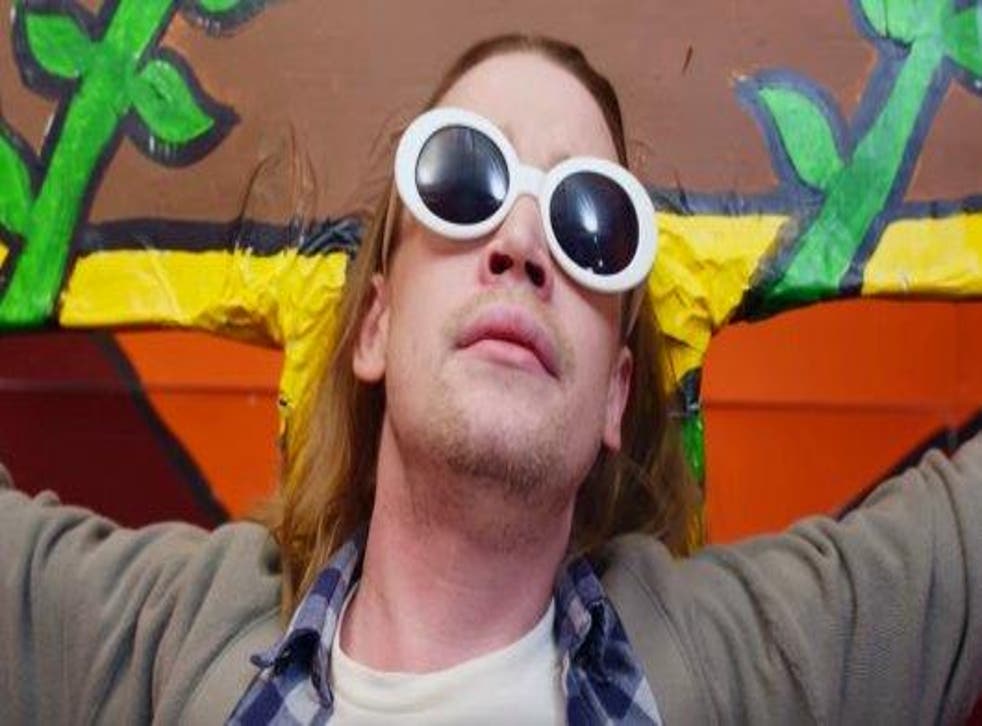 Father John Misty has released the bonkers new video for his song 'Total Entertainment Forever', from the album Pure Comedy.
Starring Macaulay Culkin as Kurt Cobain, the video sees him flagellated and crucified as Misty, who comes dressed as a sort of pirate clown with hooks for hands.
The video was created by video production house Four Gods and Baby, an art collective of which Culkin is a member, along with musician Adama Green, Toby Goodshank, and Thomas Bayn.
You think it's bizarre enough and then a Ronald McDonald-style puppet bursts Alien-style out of Misty's chest.
The song opens with the lyrics: "Bedding Taylor Swift/Every night inside the Oculus Riff," accompanied by scenes in the video of George Washington throwing on a virtual reality headset to watch the scenes involving Culkin unfold.
Misty whips Cobain-Culkin then ties him to a cross alongside a rubber-masked Bill Clinton (on saxaphone, of course), and John Arbuckle from the cartoon Garfield.
He closes on the lyrics: "When the historians find us we'll be in our homes/Plugged into our hubs/Skin and bones/A frozen smile on every face/As the stories replay/This must have been a wonderful place."
Father John Misty's new album Pure Comedy is out now
Register for free to continue reading
Registration is a free and easy way to support our truly independent journalism
By registering, you will also enjoy limited access to Premium articles, exclusive newsletters, commenting, and virtual events with our leading journalists
Already have an account? sign in
Join our new commenting forum
Join thought-provoking conversations, follow other Independent readers and see their replies