'Fifth member' of U2 Paul McGuinness to Walk On after 35 years
Band manager is stepping down at the age of 62. Nick Hasted looks back at an incredible career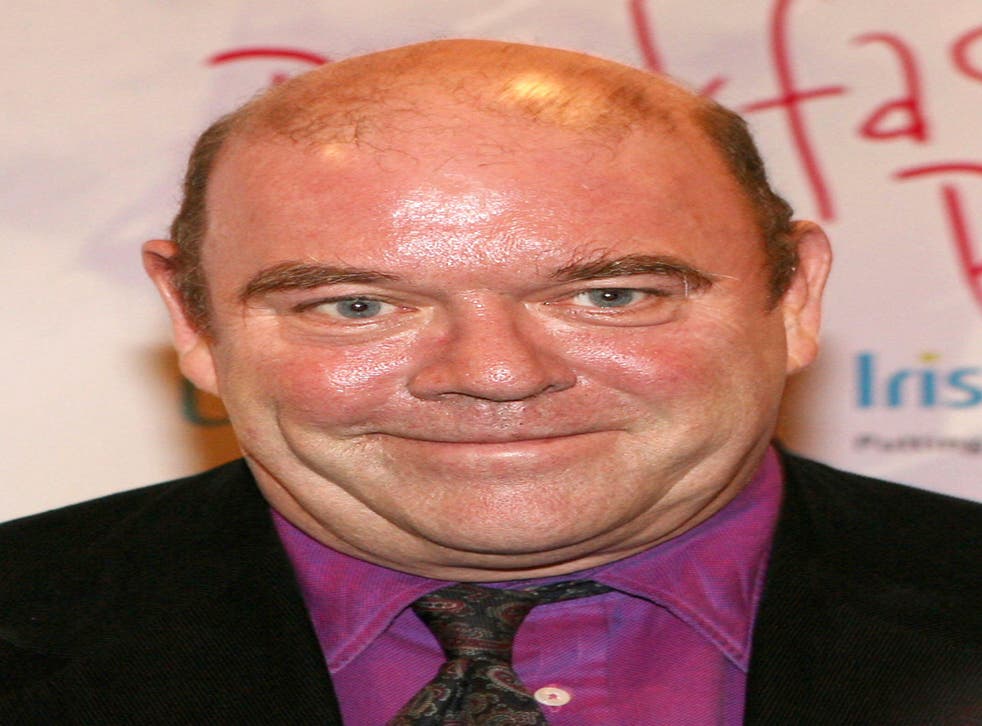 "We're not going to let people rip us off, we want the money," Bono, the singer for the penniless and unknown band U2 proclaimed in 1979, the year they released their first single.
The man who fulfilled that ambition beyond even Bono's wildest dreams, Paul McGuinness, announced this week that he will step down from managing them at the age of 62, to be replaced by Madonna's manager, Guy Oseary.
The man Bono has often called U2's fifth member proved the point by reportedly taking 20 per cent of their income. He earned it by ensuring they were paid everything they were owed, by sometimes controversial means, helping seek out tax havens, and groundbreaking corporate deals with BlackBerry, Apple and YouTube.
But Principle Management Ltd, the company McGuinness founded and which also manages PJ Harvey, lived up to its name in the only way that matters to a band: he maintained his stated principle of being scrupulously fair with them, and ensuring they were never ripped off.
The disastrous climaxes and self-destructive cul-de-sacs that derailed the careers of U2's immediate punk predecessors the Clash, the Sex Pistols and Elvis Costello weren't helped by their larger-than-life managers Bernie Rhodes, Malcolm McLaren and Jake Riviera playing one maverick hand too many.
In the Sixties, an era of routine and ruthless exploitation of young musicians, even the Beatles had reason to regret deals struck by Brian Epstein. McGuinness, by contrast, made U2 financially ironclad. He is a crucial reason they still exist after 35 years.
"We were all really nervous at the start," McGuinness said in a rare interview with RTE TV in 1985, looking deeply uncomfortable in the spotlight. "None of us was really sure what it would take to be a band in 1978." Hot Press journalist Bill Graham persuaded McGuinness to become U2's manager, after a Dublin gig on 25 May 1978. His day job was as a film technician, and his only experience of management had been with the obscure Irish folk-rock band Spud. "There is no fairness, and there's no justice, and bands tend to get the managers they deserve," he explained to RTE, when asked what he brought to a job he seemed unqualified for. "The basic rule is survival of the fittest."
"We've never had anybody, whether record company, agent or manager, telling us to do things we didn't want to do," Bono said firmly in 1987.
McGuinness agreed, always maintaining that he had no influence on the band's art. But he put his hand on the rudder when it was needed. In November 1981, as U2's second album, October, put them on success's first foothills, Bono, The Edge and drummer Larry Mullen Jr became born again Christians and told McGuinness the band was over. McGuinness nudged at Bono's conscience, reminding him how much others had spent on their forthcoming US tour. U2 went to the US, and kept returning until it was conquered. Those repeated campaigns were a McGuinness strategy. The controversy that has dogged U2 more recently has been due to Bono ignoring his manager's advice that artists are supposed to describe problems, not fix them. It was the singer who decided to lever himself on to the highest political platforms, hustling George W Bush and Vladimir Putin to write off African debt on behalf of his Drop the Debt campaign.
Enjoy unlimited access to 70 million ad-free songs and podcasts with Amazon Music Sign up now for a 30-day free trial
Sign up
This left him open to charges of hypocrisy, when the shifting of U2's business transactions to the tax-free Dutch holding company Promogroup in 2006 came to light. McGuinness had helped that happen. The mixture of high commerce and high ideals has left Bono looking as irredeemably insincere as Tony Blair to many.
McGuinness's greatest failure as a manager was to fail to protect Bono from himself. But this self-effacing man walks away knowing he was true to his word. U2 became as big as they could possibly be, and earned every possible penny.
Register for free to continue reading
Registration is a free and easy way to support our truly independent journalism
By registering, you will also enjoy limited access to Premium articles, exclusive newsletters, commenting, and virtual events with our leading journalists
Already have an account? sign in
Register for free to continue reading
Registration is a free and easy way to support our truly independent journalism
By registering, you will also enjoy limited access to Premium articles, exclusive newsletters, commenting, and virtual events with our leading journalists
Already have an account? sign in
Join our new commenting forum
Join thought-provoking conversations, follow other Independent readers and see their replies