First CDs, then DVDs, now even video game makers are inconsolable as physical sales dive
Martin Hickman
Wednesday 02 January 2013 20:05 Comments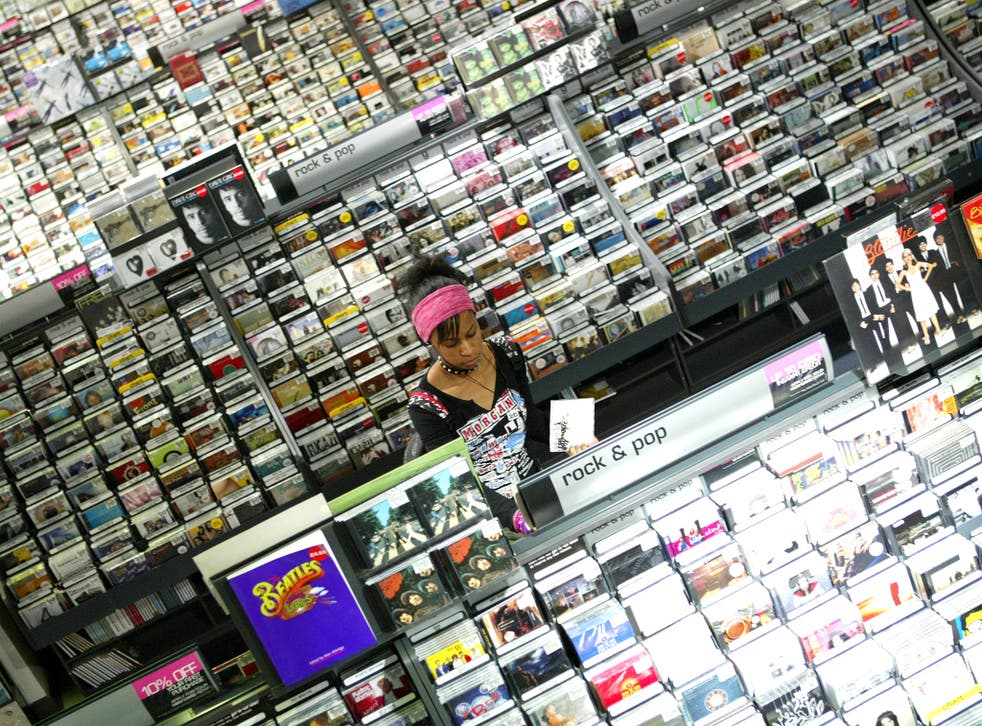 Sales of video games collapsed last year hit by weak big name releases, a decline in shop space and gamers' boredom with the existing generation of consoles, an industry body has revealed.
In its annual update, the Entertainment Retailers Association revealed that digital downloads of music, video and video games passed £1 billion in the UK for the first time in 2012.
However the milestone, achieved off the back of an 11 per cent rise in downloads, could not mask a tough time for the British entertainment industry as a whole, as a result of a larger fall in the market for physical CDs, DVDs and games, which still account for three-quarters of all sales.
In a tough year due to the squeeze on the "leisure wallet", total sales of music, video and video games fell by 12 per cent to £4.21bn.
The music industry was hit hard by another slump in sales of album CDs, which were down by an eye-watering 19 per cent.
However the most surprising figure was the sharp decline in the consumption of video games, one of the UK's strongest and most valuable creative industries, and a major exporter.
The market for all electronic games including special forces 'shoot'em ups' and more gentle puzzles, tumbled by 17 per cent from £1.93bn to £1.59bn.
The fall was much steeper than previous years, when sales ticked down down £2.04bn in 2009 to £1.93bn in 2011 with the slow migration to lower value digital gaming.
The Entertainment Retailers Association partly blamed the Olympics for putting video games producers off releasing blockbusters last summer. Kim Bayley, its chief executive, said: "The dearth of attractive releases during summer 2012 was clearly a significant factor."
Enjoy unlimited access to 70 million ad-free songs and podcasts with Amazon Music Sign up now for a 30-day free trial
Sign up
She also said that another factor was "the end of the console cycle", with years having passed since Microsoft launched its XBox 360 in 2005 and Sony its Playstation 3 in 2006.
In addition, shelf space for video games had reduced as a result of the collapse of Game Group, which went into administration in March, when 277 Game and Gamestation shops were closed (a further 300 stores were re-opened under new owners).
The best-selling games last year were new versions of old franchises such as Call of Duty's BlackOps 2 and Fifa 2013.
Calling for the industry to spice up its products and establish a more reliable conveyer belt of hits, Ms Bayley said: "Suppliers need to do more to re balance their release schedules and improve the quality of their releases. No retailer can afford to pay overheads on a store for 52 weeks of the year if all the key releases are going to be concentrated in the last quarter. And entrepreneurs will think twice about investing in new digital services if releases fail to excite the public."
She added that the boredom message "appears to be getting through" to the industry and was "optimistic" about this year, when new releases will include Sniper: Ghost Warrior 2, Dead Space 3, Crysis 3, and new versions of the Tomb Raider and SimCity titles.
Sales of physical video games were down 26 per cent - a decline mirrored in music, where CD album sales fell by 11 per cent, according to figures for 2012 yesterday from the music industry body the BPI.
They showed that an ongoing rise in digital downloads of singles - which rose by 4.7 per cent in 2012 - could not offset the falls in the much larger market for CDs (which still remain popular with customers, accounting for 69 per cent of album sales). The falls have heaped trouble at the door of the struggling retailer HMV, whose shares fell a further 10 per cent yesterday.
A bright spot was the success of British acts, who - in the form of Emili Sande, Adele and Ed Sheeran - accounted for the top three best-selling albums in the UK.
Tony Wadsworth, the BPI's chairman, said: "British artists continue to resonate strongly with music fans in their home territory... The domestic success of albums from Mumford & Son and One Direction as been replicated abroad - both British acts have achieved massive success in the US."
The highest selling album of the year was Emili Sande's Our Version of Events and the best-selling single "Somebody That I Used To Know" by Australian pop musician Gotye, according to figures from the Official Chart Company released by the BPI.
Biggest singles 2012: http://www.officialcharts.com/chart-news/the-official-top-40-biggest-selling-singles-of-2012-revealed-1784/
Biggest albums 2012: http://www.officialcharts.com/chart-news/the-official-top-40-biggest-selling-albums-of-2012-revealed-1785/
Register for free to continue reading
Registration is a free and easy way to support our truly independent journalism
By registering, you will also enjoy limited access to Premium articles, exclusive newsletters, commenting, and virtual events with our leading journalists
Already have an account? sign in
Join our new commenting forum
Join thought-provoking conversations, follow other Independent readers and see their replies