Florence and the Latrine - drummer gets locked in the loo before gig
Anthony Barnes
Friday 09 November 2012 18:40 Comments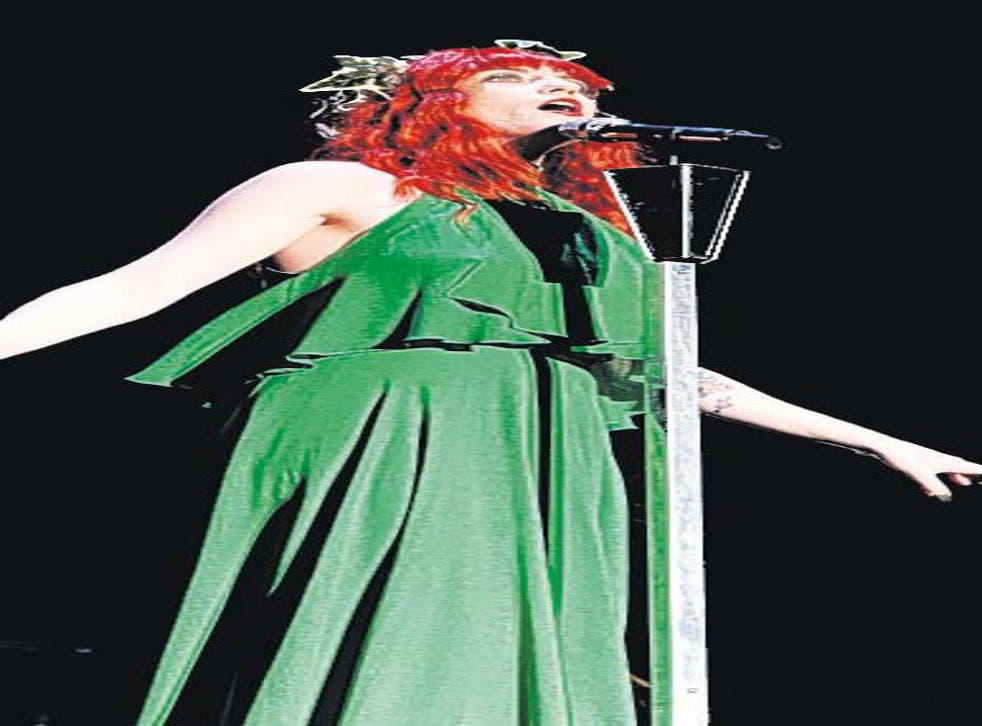 Chart stars Florence and The Machine were almost late for a live radio gig - after their drummer got locked in the loo.
Chris Hayden became trapped shortly before a BBC Radio 2 performance at the Rivoli Ballroom in Brockley, south London.
He had to be rescued by staff, who removed the door to free him from the cubicle before the gig on presenter Jo Whiley's show on Thursday night.
The group's Florence Welch said her father even offered to step in to fill the drum stool, and she was concerned they had become the victim of a haunted toilet.
Welch said of her drummer: "I didn't know whether to say it on stage because I didn't want to embarrass him, but he got trapped in the loo.
"He was screaming. He got really freaked out. We could hear him - 'Let me out' - trying to bash the door down, and they had to take the door off its hinges, so my dad did offer to stand in. But he did escape."
Welch, whose hits include "Dog Days Are Over" and "You've Got The Love", went on: "I think it's haunted - and then all the taps started running boiling. All the taps in the bathroom started running hot water. I heard all the screaming and the banging and I was like 'whaaaat?'."
PA
Register for free to continue reading
Registration is a free and easy way to support our truly independent journalism
By registering, you will also enjoy limited access to Premium articles, exclusive newsletters, commenting, and virtual events with our leading journalists
Already have an account? sign in
Join our new commenting forum
Join thought-provoking conversations, follow other Independent readers and see their replies