Frank Ocean gives new song 'Provider' surrealist lyric music video
Introducing the 'Model 60'
Christopher Hooton
Tuesday 29 August 2017 13:45 Comments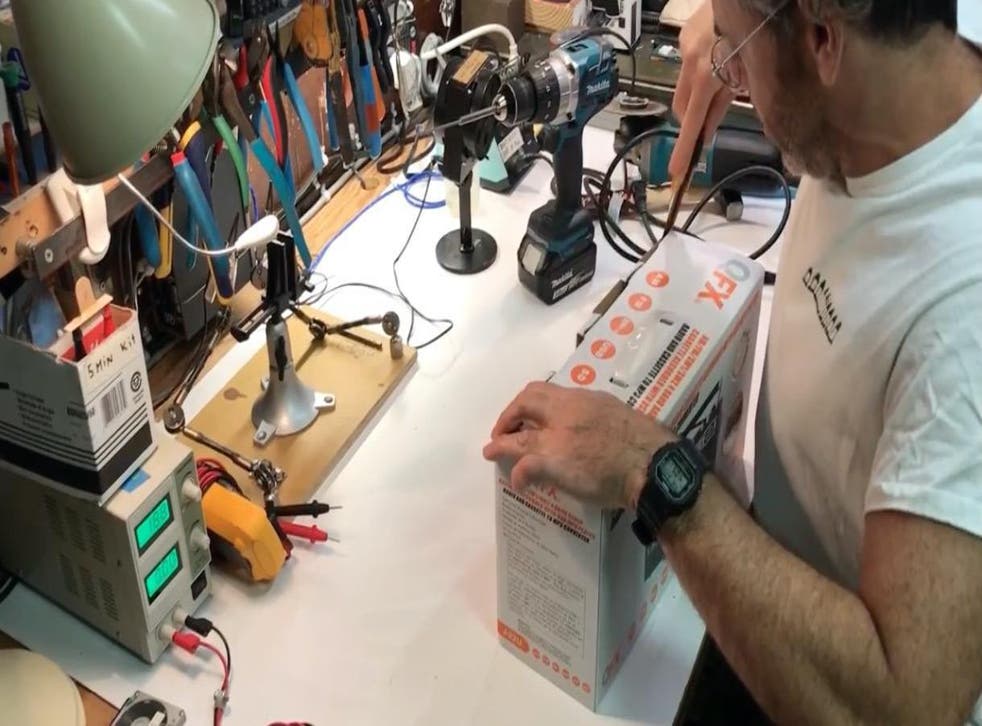 While previous new tracks Frank Ocean has debuted on his blonded radio show have just had artwork slapped on them and been put on streaming services, the latest, 'Provider', has been given its own lyric video.
It's pretty irregular though, as lyric videos go, opening on a workshop with a decal on its window reading: 'This is Not a Pipe Bomb' - a reference to a famous piece of Magritte art.
It then sees a man opening up a cheap boombox and taking a hammer to it, fitting it with massive speaker cones and, for some reason, a power tool charger and a machete.
'Model 60' the device is christened, which plays 'Provider' for the rest of the video, as the lyrics are scrolled across the bottom of the screen by a Hello Kitty avatar. Never change, Frank!
You can watch the video on the blonded website here.
What with the DIY feel, the video is somewhat akin to the staircase building on Endless.
'Provider' is the sixth new track Frank has premiered on blonded, following 'Biking', 'Chanel', 'Lens', 'Biking (Solo)' and 'RAF'. It's very likely more will follow.
Register for free to continue reading
Registration is a free and easy way to support our truly independent journalism
By registering, you will also enjoy limited access to Premium articles, exclusive newsletters, commenting, and virtual events with our leading journalists
Already have an account? sign in
Join our new commenting forum
Join thought-provoking conversations, follow other Independent readers and see their replies