French rappers PNL have topped the iTunes chart despite refusing to sign a record deal or do interviews
Their album Le Monde Chico has rocked the French music industry
Jack Shepherd
Sunday 08 November 2015 15:04 Comments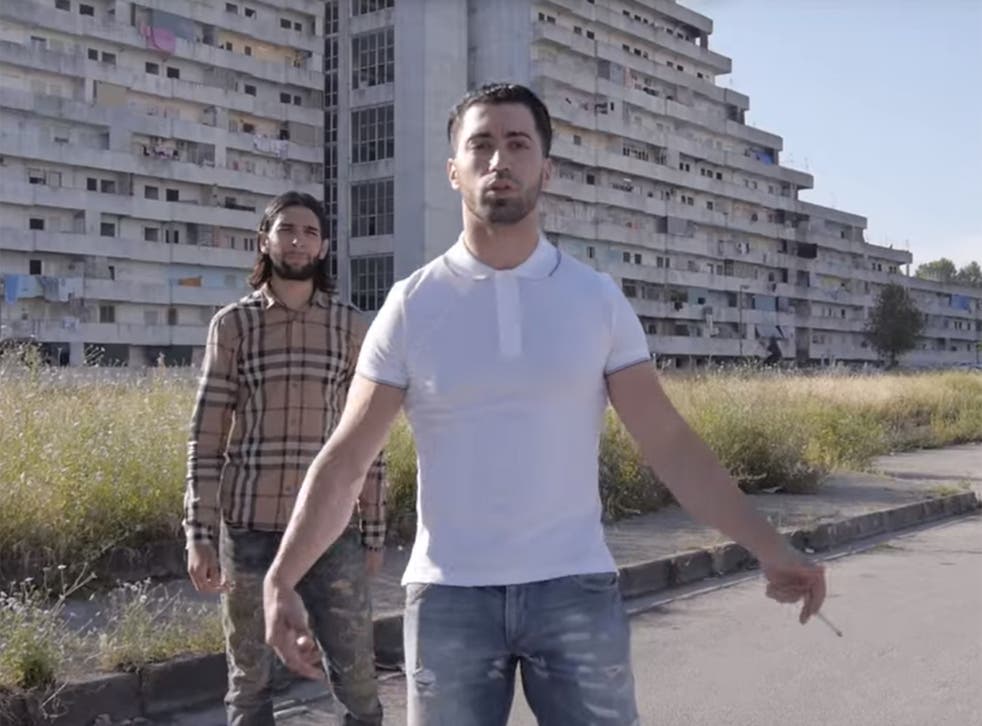 One of the defining characteristics of any successful music act in this day and age is having a decent media strategy, mainly consisting of a well-kept Facebook and Twitter profile, as well as doing as many interviews and gigs as you can.
Somehow, French duo PNL have topped the iTunes album charts despite not signing a record deal with a label, doing interviews and refusing to give away information about themselves on social media.
Their debut, Le Monde Chico, consists of 14 songs, and has rocked the French music industry, many of whom have hailed them as the biggest music sensation in France this year
PNL – which stands for Peace and Lovés (money) – is made up of brothers NOS and Ademo. In June earlier this year they rose to national fame, their music video for the track "Le Monde Ou Rien" – filmed in the mafia owned, and notoriously problematic Naples suburb Scampia – receiving over 10 million view in under six months.
Since then, all of their music videos have received well over one million views on YouTube alone, each one showcasing different exotic location, ranging from holiday villas in Spain to the countryside of Iceland.
While they may rap about the harsh realities of living on an estate – they reportedly hail from a southern Suburb in Paris – many have questioned how they afford such high-production music videos, begging the question: who is bank rolling them?
Their songs have been described by The Guardian as being: "slow tempo about the frustrating emptiness and mind-numbing grind of the lives of small-time drug dealers on estates, making references to childhood comforts such as Nutella and cartoons, and peppering their slang with Arabic and Portuguese words."
Olivier Cachin, host of a weekly rap radio show on Mouv, said of them: "We only have their lyrics to go on. The mystery around them has no previous equivalent in French rap.
"Their success comes down to the atmosphere they create: a kind of melodic sadness. They deal with familiar themes – drug sales, criminality, the banlieues – but there's something in their tone, a kind of absence, a hypnotic quality, a solitude, that's totally different and absolutely their own."
Many mysterious artists have done well in France over the last decade, with British artists Wu Lyf and Jai Paul both having exceptionally large followings out there despite very little being known about them. Wu Lyf's first concert outside of their hometown of Manchester was at France's MIDI festival.
Register for free to continue reading
Registration is a free and easy way to support our truly independent journalism
By registering, you will also enjoy limited access to Premium articles, exclusive newsletters, commenting, and virtual events with our leading journalists
Already have an account? sign in
Join our new commenting forum
Join thought-provoking conversations, follow other Independent readers and see their replies