Gangnam Style isn't a one-off - Major music industry report says future pop sensations will be YouTube-driven globalised acts from Asia and South America
Gangnam Style isn't a one-off - Major music industry report says future pop sensations will be YouTube-driven globalised acts from Asia and South America

Show all 8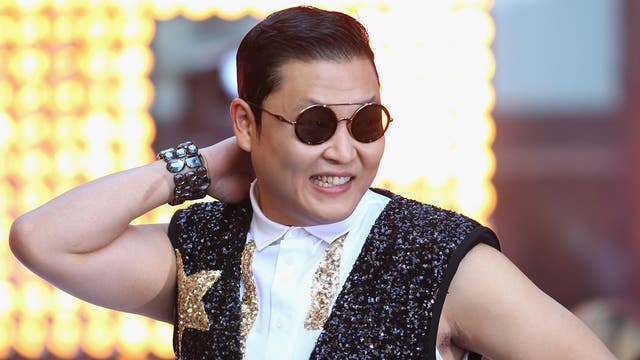 The Korean phenomenon which had the world dancing Gangnam Style might once have been dismissed as a novelty hit.
But a permanent shift in investment means that the British charts will increasingly be filled with foreign language hits from Asia and South America, record executives have claimed.
A viral sensation, which notched up more than 700 million YouTube views, Gangnam Style gave Seoul rapper Psy the first ever UK number one by a Korean artist.
The South Korean government has announced that Psy's hit had brought in $13.4 million to the country's audio sector and promised a drive to export further examples of the country's burgeoning "K-Pop" industry.
Girl group 2NE1 and boyband Super Junior will be unleashed upon British music fans whilst Psy said he would record a follow-up song in English.
However record companies are also investing in pop acts from Japan, China and South America after identifying these territories as the most likely source of the next Lady Gaga, as piracy continues to decimate record sales in music's traditional strongholds.
Instead of auditioning for The X Factor, British teenagers who want to be global stars will have to move to Seoul and compete for places in K-Pop bands, which are created by management companies who impose a stringent singing and dancing training regime on young performers.
According to Investing in Music, a report published by music industry trade body IFPI, record companies still invested $4.5 billion (£2.8 billion) in discovering new artists last year, despite declining revenues caused by falling album sales and online piracy.
In the UK, home-grown artists accounted for just 53 per cent of an albums market, which itself shrunk by 5.6 per cent. In South Korea however, the recorded music market grew by 6 per cent, becoming the world's 11th largest market, up from number 33, with local acts squeezing Western stars out of the country's charts.
Executives said investment in new stars would switch from the US and European countries, where the industry currently makes 80 per cent of its revenues, into new markets such as Korea, China, India, Brazil and Russia.
Max Hole, Chief Operating Officer of Universal Music Group, said: "I don't think Psy will be a one-off. The production values and the creativity coming out of Korea are remarkable.
"There's a group called Girls' Generation who are huge in Japan and Korea and they are doing an English-language record for Interscope (Lady GaGa's label). It won't be long before you see a Chinese or Japanese act doing well."
Mr Hole added: "The focus of the recorded music industry for the last 40 years has been on the ten main music markets – US, the UK, Germany, France etc. The next 30 years the focus is going to move to the emerging markets and that's very exciting for us."
The global web demand for Gangnam Style short-circuited the traditional reluctance of radio stations to play a foreign-language hit. Future music stars will not be obliged to sing in English.
"The explosion of mobile devices and smart phones means for the first time we can communicate with millions of consumers in parts of the world where we've never been able to go before," said Mr Hole. "The investment will be in all genres and languages, from local music in China to Portugal and Colombia. We're seeing small revenues for the first time from Vietnam, Cambodia, Africa and Peru."
The South Korean explosion began in 2007 after the government introduced comprehensive measures to tackle digital piracy, encouraging record companies to invest in the country's colourful K-Pop acts.
K-Pop bands are now expanding to include non-Korean members, such as Miss-A, a girl group which includes two Chinese members. But K-Pop's success has sparked a pop "trade war" with Japan, which fears that Korea will undermine the dominance of its own J-Pop genre.
Psy is a product of YG Entertainment, one of three large Korean talent agencies responsible for putting together K-Pop acts and marketing them via fashion endorsements and television appearances.
Brazil is tipped to become the next musical powerhouse. Michel Teló scored a number one across Europe with "Ai Se Eu Te Pego!", a song used to accompany football goal celebrations, which Simon Cowell's Syco company has bought the rights to.
Join our new commenting forum
Join thought-provoking conversations, follow other Independent readers and see their replies