Glastonbury 2013 - Gimme gas and air: Woman gives birth after Rolling Stones' headline gig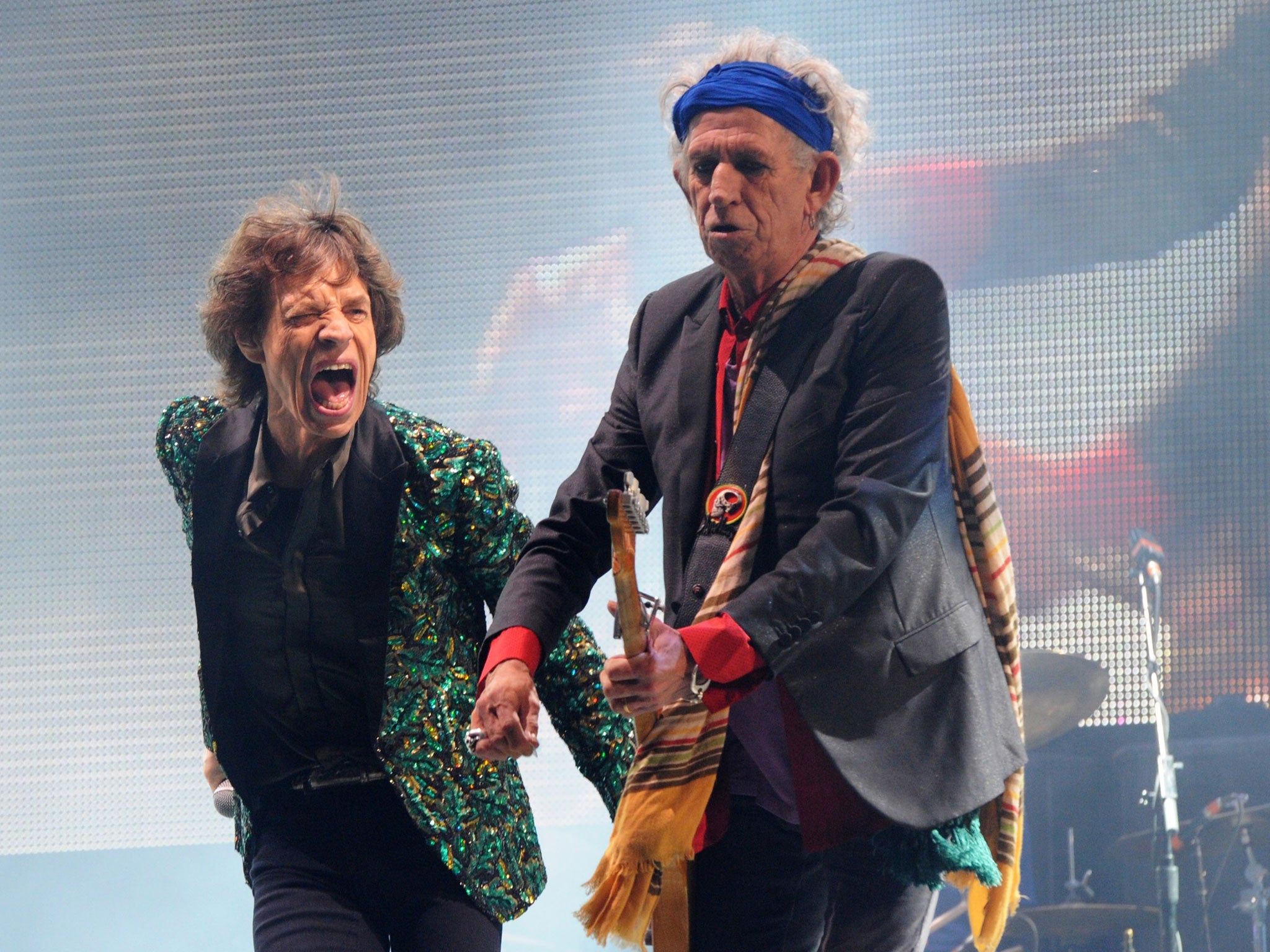 The main event at Glastonbury 2013 may have been the Rolling Stones, but one couple welcomed a far more important guest to Worthy Farm in Somerset when their baby was born unexpectedly soon after Saturday night's headline gig.
Possibly responding to the frenzy surrounding the appearance of the Stones for the first time in the festival's 43-year history, Heidi Wesson, 33, from Leicester, went into labour two weeks early.
She and her partner Sean Crothers welcomed their baby daughter at 3am on Sunday morning at the medical centre on site at Glastonbury.
A spokesperson for the festival confirmed the birth – one of only a handful in the Pilton Pop's extensive history- and said: "We'd like to send our congratulations to the family. We look forward to welcoming them back in future years. We've had babies born here that are now grown-ups. They still come every year. That's a beautiful thing."
Miss Wesson reportedly told well-wishers of her joy at the event, confirming that she and the baby are "fine and fabulous".
Friends and family took to the social networking site Facebook to relay the news. Rebs Morris-Richardson wrote: "Am absolutely chuffed to pieces for Heidi Wesson and Sean Crothers on the birth of their baby girl at Glastonbury, welcome little one and congratulations, whoop whoop,xx
Holleh Alyce Weston also sent congratulations, saying: "Absolutely amazed that Heidi Wesson & Sean Crothers have had their baby at Glastonbury!!"
A woman is last known to have gone into labour at Glastonbury three years ago. Victoria Iremonger, 30, was taken to nearby Yeovil hospital where she gave birth to a baby boy, Reuben, and returned to the festival the following day with her partner and newborn.
The Rolling Stones did not include "Anybody Seen My Baby" in their headline set on Saturday night.
Join our commenting forum
Join thought-provoking conversations, follow other Independent readers and see their replies