Glastonbury 2014: Organisers spend £600,000 on stink-free 'super loos'
The technological toilets are not your average long-drop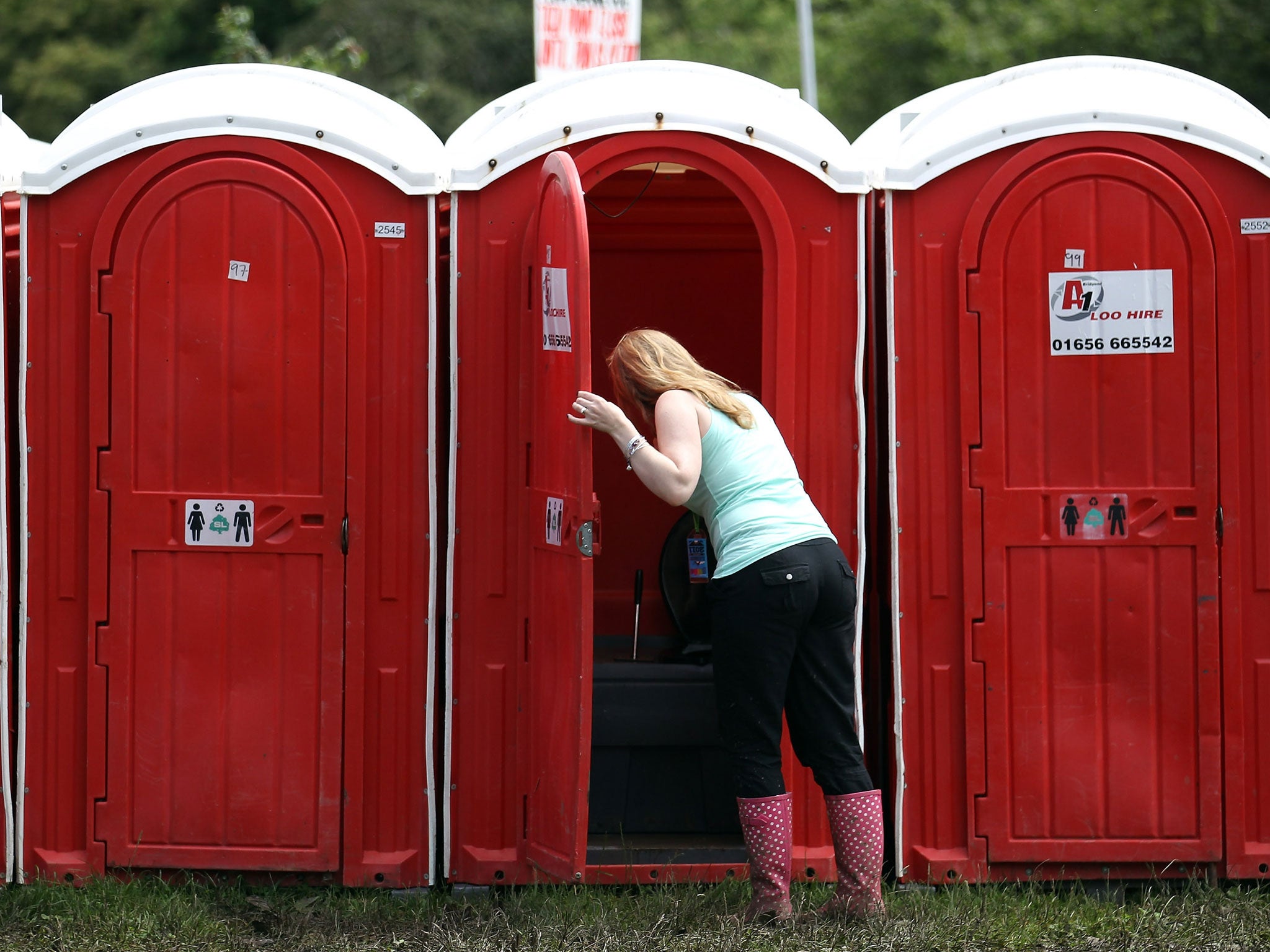 As if people going to Glastonbury Festival hadn't got enough to look forward to, organisers have spent £600,000 on stink-free "super loos".
The dreaded portable toilets are being phased out for 5,000 new long-drop and composting toilets.
Michael Eavis, who founded the festival on his dairy farm, said it was an aspect of the experience he had long wanted to change.
"We're always improving stuff but the great thing for me, funnily enough, is the loos," the 78-year-old said.
"We have 31 units now, they cost £20,000 each, which is a lot of money but they don't have to be touched during the whole week of the festival.
"There's no smell, a huge capacity - it's a fantastic achievement. It's fundamentally a huge improvement."
The technological long-drops, which account for 2,088 of the site's toilets this year, will also take waste from showers and washing up.
It is hoped that the composting toilets will fertilise Worthy Farm for two years.
The days of roughing it in a cider-stained tent at the iconic event look long gone as campers are given creature comforts including free mobile phone charging, 4G coverage and cash-free food vans.
Glastonbury Festival, starting on 25 June, will see Metallica, Dolly Parton, Kasabian and Lily Allen take to the famous Pyramid Stage.
Founded in 1970, it was heavily influenced by the hippie and free festival movement and is known for hosting iconic headliners including David Bowie.
Glastonbury 1971: Hippies, solstice and the first pyramid stage
Show all 10
Additional reporting by PA
Join our commenting forum
Join thought-provoking conversations, follow other Independent readers and see their replies