Glastonbury Festival 2017: Emily and Michael Eavis clarify Variety Bazaar plans
Emily Eavis says it is more likely that the Variety Bazaar will take place in 2021
Roisin O'Connor
Saturday 21 January 2017 11:42 Comments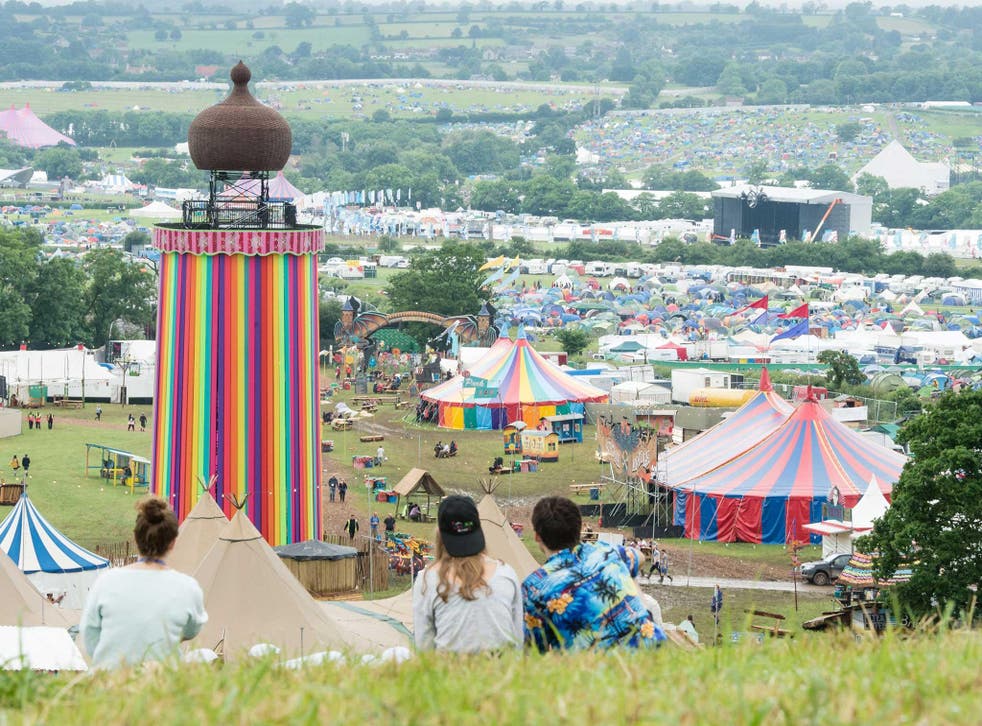 Emily and Michael Eavis have attempted to clarify their plans for Glastonbury following confusion over what would happen to the festival after its traditional fallow year in 2018.
It was previously reported that Glastonbury would move from the Worthy Farm site in 2019, with founder Michael Eavis suggesting that a festival called "Variety Bazaar" would debut at a location 100 miles away.
Eavis was questioned about a potential title change for the festival if it moved from Worthy Farm when he told Glastonbury FM: "The Variety Bazaar... it's a good name, don't you think?"
Organiser Emily Eavis has now said that it is more likely that Variety Bazaar festival will take place in 2021.
"I think we're most likely to come back [to Worthy Farm] in 2019 after the fallow year in 2018, when there will be no event," she said in a Q&A with The Guardian.
"Then 2020 is our 50th anniversary. And in 2021, we may then do a show somewhere else, which we're calling the Variety Bazaar. But none of this is set in stone."
Michael Eavis also explained the name 'Variety Bazaar': "There was a shop in our local town, Shepton Mallet, years and years ago, run by three sisters, which sold all sorts of stuff - everything from knitting to books to cream cakes. And the name of the shop was the Variety Bazaar. I mentioned it to Emily and she loved it."
Glastonbury 2016 - in pictures

Show all 10
The Variety Bazaar will take place every fifth year, in Glastonbury's fallow year, if it turns out to be a success, the organisers confirmed.
"And just to be clear, there's no plan to move Glastonbury festival away from Worthy Farm or to stop doing those here," Emily Eavis said.
Glastonbury 2017 takes place from 21-25 June.
Register for free to continue reading
Registration is a free and easy way to support our truly independent journalism
By registering, you will also enjoy limited access to Premium articles, exclusive newsletters, commenting, and virtual events with our leading journalists
Already have an account? sign in
Join our new commenting forum
Join thought-provoking conversations, follow other Independent readers and see their replies