Gosh - didn't they do well?
When Elizabeth Price won the Turner Prize this week, she added yet another item to the stellar CV of Talulah Gosh, an obscure 80s band with a remarkable afterlife
Adam Sherwin
Wednesday 05 December 2012 21:05 Comments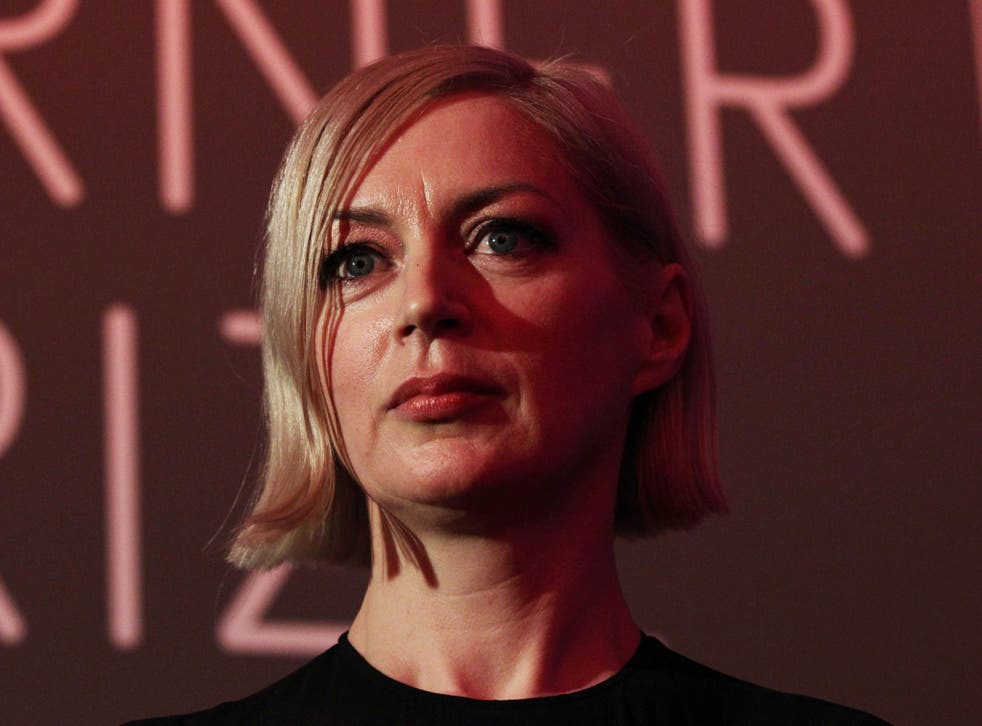 During their brief lifetime, student band Talulah Gosh was dismissed as the epitome of twee, "shambling" indie pop. But 25 years on the group has spawned a Turner Prize winner, Britain's leading company mergers expert and a musical legacy now cited as a major influence on Nirvana and Radiohead.
Formed in 1986 by Oxford undergraduates, Talulah Gosh's fusion of punk and 60s girl-group pop earned them leadership of the short-lived "twee pop" movement and a top five single in the Indie Chart for "Beatnik Boy".
Rejecting rock's macho clichés, hairslide-wearing fans brandished lollipops at gigs, in honour of lead singer Amelia Fletcher. By 1988 though, the John Peel-endorsed band was defunct and its members embarked upon career paths quite at odds with the wilful amateurism of their musical efforts.
This week Elizabeth Price, 45, who shared singing duties with Fletcher, took the £25,000 Turner Prize for her video installation which blended Sixties pop with footage from a 1979 Woolworths fire.
Fletcher, 46, completed a D.Phil in economics at Oxford and joined the Office of Fair Trading where she became chief economist and director of mergers. Fletcher, who declares an interest if any music industry mergers cross her desk, continues to perform as singer with Tender Trap, a group featuring fellow Talulah Gosh member Rob Pursey. Rob Pursey is managing director of Touchpaper Television and executive producer of the BBC series Being Human.
Peter Momtchiloff, the Talulah Gosh guitarist, is now senior commissioning editor for philosophy at the Oxford University Press, while the backing singer and tambourinist Eithne Farry wrote a book about DIY fashion called Yeah, I Made it Myself, and became a literary critic for the Daily Mail and Marie Claire.
As the band members have emerged as high achievers, their musical reputation has also been reappraised. Talulah Gosh was cited as a major influence on the Nineties "Riot Grrrl" feminist rock movement, based in Washington's Olympia. Kurt Cobain, the Nirvana frontman, said his group owed a debt to the leading lights of the UK's "shambling" rock scene.
Talulah Gosh featured in Anyone Can Play Guitar, a documentary film about the grass-roots Oxford indie music scene, which paved the way for bands including Ride, Supergrass and Radiohead to achieve major success.The vindication is welcome for Momtchiloff. "Talulah Gosh got quite a mixed reception at the time so it's nice to have a bit of affirmation now," he told The Independent. "It's gratifying that there's now a big indie pop scene playing the kind of music we did in the Eighties."
The academic editor said he did not expect the band to cast such a shadow 25 years on. "Like most students we didn't make any serious career plans but the band meant a lot to us at the time," he said. "It was a short, sharp bit of excitement that only really lasted a couple of years. It was just the idea of people being excited about being in a band, that this was a fun kind of thing to do which might be different to seeing a very professional rock band in leather jackets."
Enjoy unlimited access to 70 million ad-free songs and podcasts with Amazon Music Sign up now for a 30-day free trial
Sign up
So could the band follow The Stone Roses with a big-money reunion tour? "We have been working for the last year on a big retrospective compilation. It's coming out next year," the guitarist said. "But I don't think any of us are in to the idea of a big reunion. It would be hard to recreate it now."
The band members wish to preserve the memory of Mathew Fletcher, Talulah Gosh drummer and brother of Amelia, who committed suicide in 1996. And they remain proud of each other's achievements. "Amelia was the main organiser. But I don't recall her doing the accounts," Momtchiloff said. "I think most of the money disappeared down the plughole.
"We only did a couple of videos but I don't think Elizabeth directed them. She wasn't a video artist then, she was more into material art."
"I'm very proud of her. She's just moved to Oxford where she's teaching art so I'll see more of her."
Register for free to continue reading
Registration is a free and easy way to support our truly independent journalism
By registering, you will also enjoy limited access to Premium articles, exclusive newsletters, commenting, and virtual events with our leading journalists
Already have an account? sign in
Join our new commenting forum
Join thought-provoking conversations, follow other Independent readers and see their replies