Grammys 2018: Janelle Monae makes powerful #TimesUp speech
So moving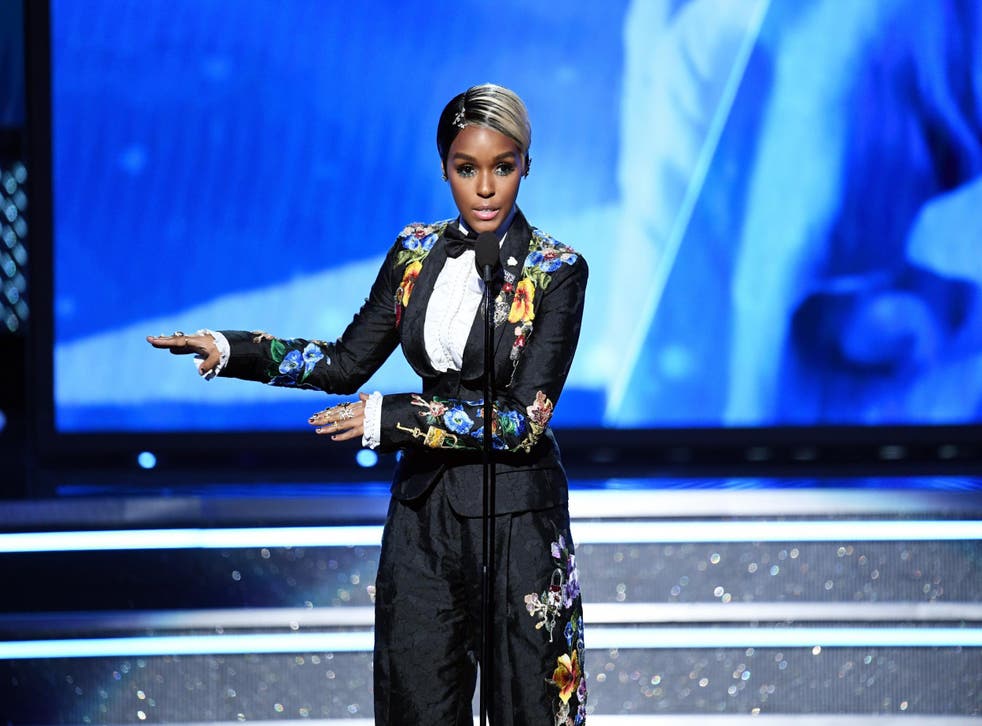 Janelle Monae made a powerful speech at the 2018 Grammys dedicated to Time's Up - the movement fighting for women's equality and against sexual abuse and harassment.
The singer, actress, producer and model used her passionate words to introduce Kesha's empowering performance of "Praying" alongside Cyndi Lauper, Camila Cabello, Julia Michaels, Andra Day and Bebe Rexha.
Grammy Awards 2018: Best Red Carpet Looks

Show all 20
Monae said, "Tonight, I am proud to stand in solidarity as not just an artist, but a young woman, with my fellow sisters in this room who make up the music industry — artists, writers, assistants, publicists, CEOs, producers, engineers, and women from all sectors of the business, We are also daughters, wives, mothers, sisters, and human beings. To those who would dare try and silence us, we offer you two words: #Timesup. We say Time's Up for pay inequality, discrimination or harassment of any kind, and the abuse of power."
She then added, "We come in peace, but we mean business. It's not just going on in Hollywood, or in Washington, it's right here in our industry as well.
The 32-year-old singer didn't back down on her words as she continued, "And just as we have the just as we have the power to shape culture, we also have the power to undo the culture that does not serve us well. So, let's work together, women and men, as a united music industry committed to creating more safe work environments, equal pay, and access for all women."
The Time's Up movement was a big focus of the 2018 Grammy Awards.
Artists, actors and comedians like Lady Gaga, Anna Kendrick, Camila Cabello, Nick Jonas and Sarah Silverman showed their support for the Time's Up movement on the red carpet by wearing white roses.
On the red carpet, Rexha had alluded to Kesha's memorable performance saying there would be something "very special" happening at the Grammys.
She then added, "I don't want to compete I want to uplift the newer girls coming in, that's what we gotta do. We gotta make it 50-50."
It seems like these women are all trying to do just that.
Register for free to continue reading
Registration is a free and easy way to support our truly independent journalism
By registering, you will also enjoy limited access to Premium articles, exclusive newsletters, commenting, and virtual events with our leading journalists
Already have an account? sign in
Register for free to continue reading
Registration is a free and easy way to support our truly independent journalism
By registering, you will also enjoy limited access to Premium articles, exclusive newsletters, commenting, and virtual events with our leading journalists
Already have an account? sign in
Join our new commenting forum
Join thought-provoking conversations, follow other Independent readers and see their replies