Herbie Hancock: New album will feature Kendrick Lamar, Flying Lotus, Thundercat and Kamasi Washington
Album will be Hancock's first since 2010
Roisin O'Connor
Music Correspondent
Thursday 08 March 2018 11:56 Comments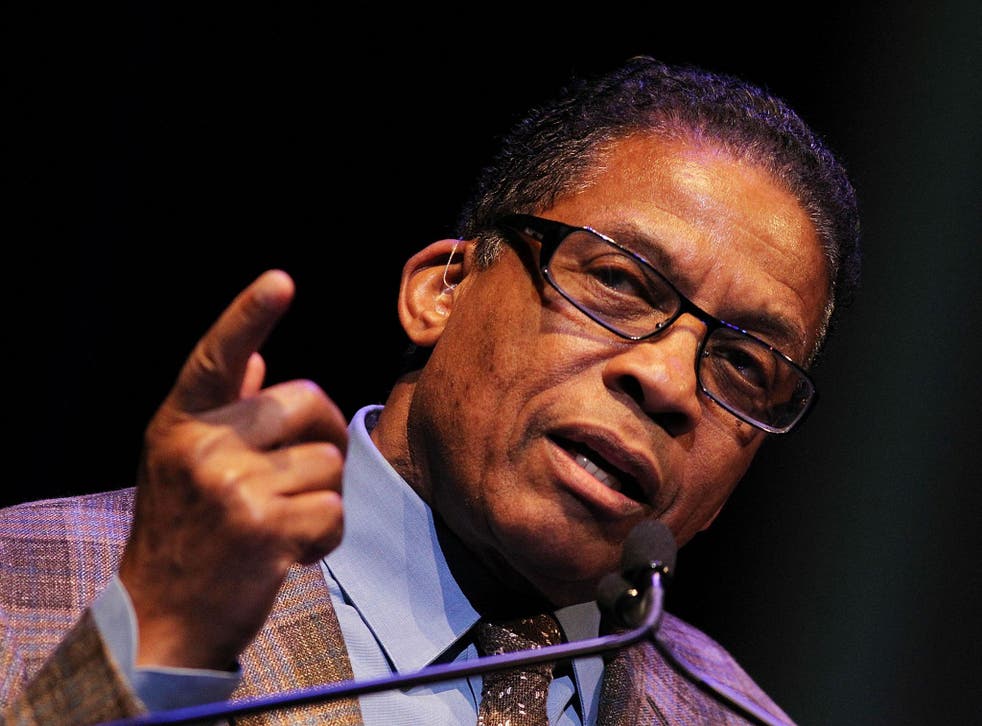 Herbie Hancock's next album will include collaborations with guests including Kendrick Lamar, Flying Lotus, Thundercat, Kamasi Washington and Snoop Dogg, according to reports.
Hancock told the San Diego Union-Tribute he was "learning a lot from the young people" he has been working with.
"I never want to stop learning," he said. "And I'm not even thinking in terms of: 'I'll do this record, get it out there, promote it, do some concerts, and then at some point I'll work on the next record'. These days, you can put out two tracks, then do something a little later that's connected to the other two. So where you draw the line is up to the other artist. It's a new day."
The 77-year-old jazz musician will also be working with keyboardist and saxophonist Terrace Martin, who has worked with artists including Kendrick Lamar, Snoop Dogg, Busta Rhymes, Snoop Dogg, YG, Travis Scott and Rapsody. This latest album will be Hancock's first since 2010's The Imagine Project.
"I want to make records that point towards the concept of bringing people together and working toward encouraging people to aspire to be global citizens, and not just American citizens, or Italian citizens, or Japanese citizens," Hancock said.
"To be global, or world, citizens is vital. Because that's what we'll be facing in the future and this whole thing of pitting one country against another - that stuff has to die."
Register for free to continue reading
Registration is a free and easy way to support our truly independent journalism
By registering, you will also enjoy limited access to Premium articles, exclusive newsletters, commenting, and virtual events with our leading journalists
Already have an account? sign in
Join our new commenting forum
Join thought-provoking conversations, follow other Independent readers and see their replies