Hozier's 'Take Me To Church' named Spotify's most viral song of 2014
Take Me To Church has also just been nominated for a Grammy for Song of the Year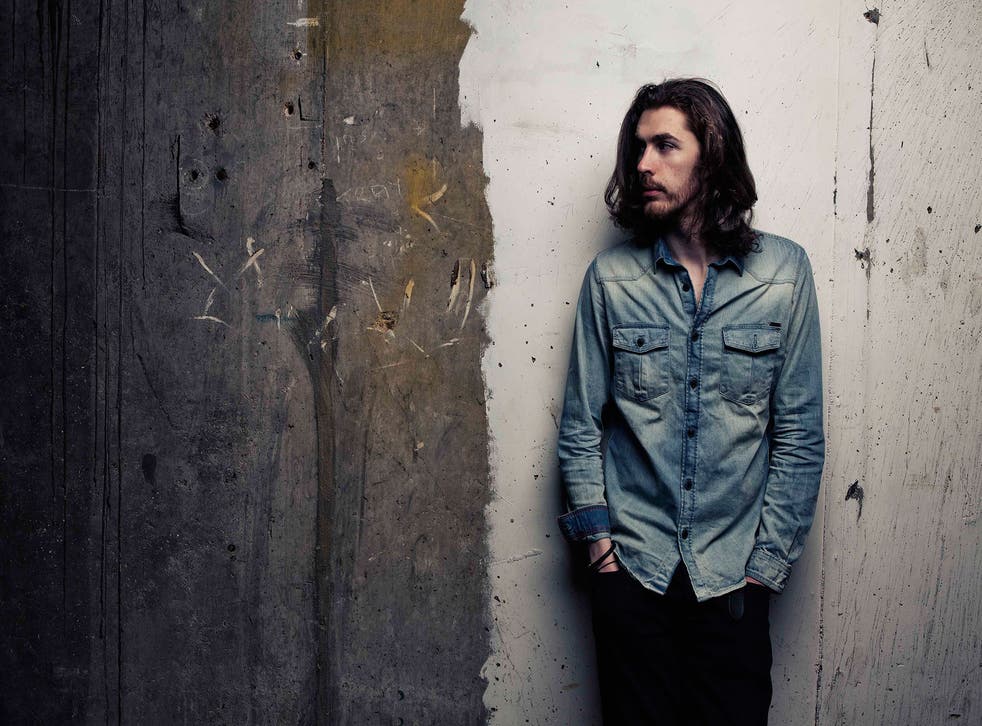 Hozier's global hit single 'Take Me To Church' has been announced as the most viral track of the year.
Spotify announced this morning that the song, written and performed by the Irish musician, was the most shared song on their service in 2014, naming the artist as its Spotlight Breakout Star of 2014.
It follows the news that 'Take Me To Church' had topped their global chart with over 87 million streams to date.
The official music video currently has over 40 million views on YouTube, and is number one on the Shazam world wide chart. Written about "humanity at its most natural" and tackling themes of love, death and religion, Hozier told the Irish Times: "I found the experience of falling in love or being in love was a death, a death of everything."
Andrew Hozier-Byrne received his first Grammy nomination this month for Song of the Year, following a successful 2014 where he debuted his self-titled LP at number 2 in the US Billboard chart, and peaked 'Take Me To Church' at number 5 in the UK.
Hearing of the Grammy news Hozier tweeted his thanks, writing: "Absolutely bowled over by the @TheGRAMMYs nomination for Song of the Year. Thank you. And thanks to everyone for their continued support."
Hozier will headline two sold-out at London's Shepherds Bush Empire in January 2014: a little over one year from headlining the 100-capacity Troubadour venue in Earls Court back.
Register for free to continue reading
Registration is a free and easy way to support our truly independent journalism
By registering, you will also enjoy limited access to Premium articles, exclusive newsletters, commenting, and virtual events with our leading journalists
Already have an account? sign in
Register for free to continue reading
Registration is a free and easy way to support our truly independent journalism
By registering, you will also enjoy limited access to Premium articles, exclusive newsletters, commenting, and virtual events with our leading journalists
Already have an account? sign in
Join our new commenting forum
Join thought-provoking conversations, follow other Independent readers and see their replies