'I could feel the bass pounding through my body from the floor': Deaf man reviews rock concert
'The experience was a little different for  me -  but no less thrilling'
Christopher Hooton
Thursday 29 October 2015 11:54 Comments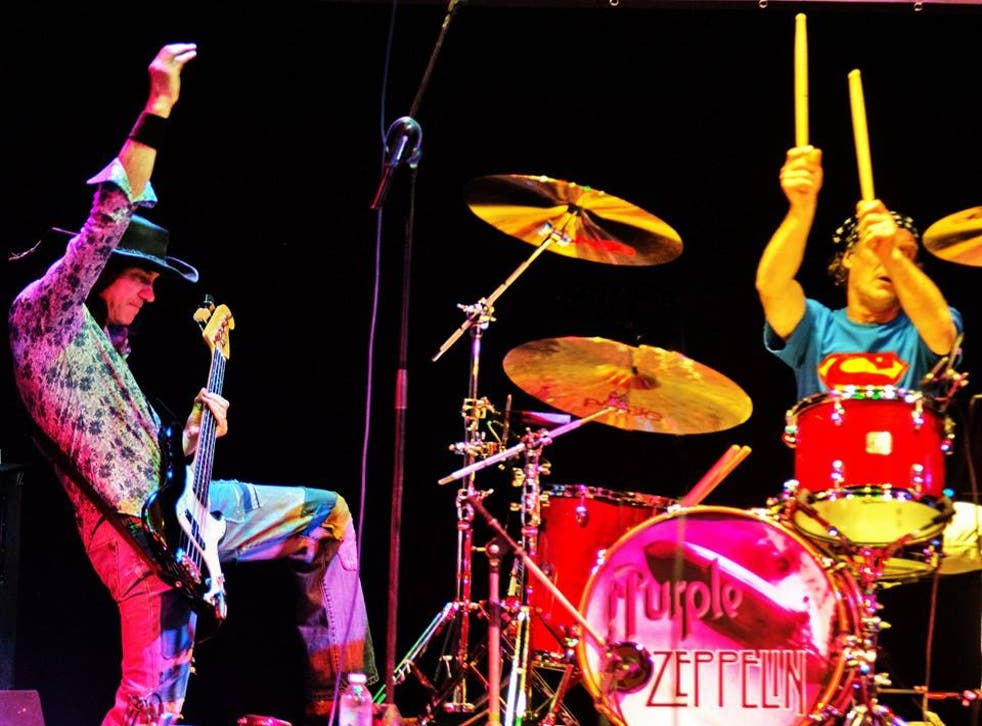 Crawley News had a deaf man from Ifield review a Purple Zeppelin gig on Friday night - a tribute band who play Led Zeppelin's and Deep Purple's hits - and it was as charming as its was fascinating.
Despite being almost completely deaf, 61-year-old Richard Symonds seemed to have a great time.
"WHAT a great night out last Thursday! Purple Zeppelin were in town - at the Hawth to be exact. And were they good? Yes, and more - they were great." he wrote.
"Deep Purple and Led Zeppelin - the two rock giants of the 1970's - were rolled into one powerhouse of raw energy, exhilaration and excitement ; capturing the essence of what made them probably the greatest bands of all time.
"Huge stadiums or small pubs, it didn't matter. The music transcended all. And it didn't matter at the Hawth either, with the audience - from geriatrics to juniors - clearly enjoying not just the music, but also the theatrics...some with sheer delight."
"The four members of the group so obviously loved the music they were playing - and playing the parts especially of Jimmy Page, Robert Plant, Ritchie Blackmore and Roger Glover. Their enthusiasm - and sense of fun - was infectious and thrilling.
"Being deaf, but not totally, the experience was a little different for me - but no less thrilling. I had to turn off my two hearing aids - to avoid a deafening distortion - so I couldn't hear the lead guitarist nor could I hear the lead singer, but identified the Zeppelin greats - such as Stairway to Heaven and Black Dog - by feeling the driving rhythm of base and drum pounding through my body from the floor ....and, as I knew the words, by lip-reading the lead singer (sic).
"It was also a visual delight - undisturbed by deafness. One very moving moment was seeing a man in the front stalls, with a disability far worse than mine, being lifted by the music which seemed like a healing balm to him - and the band members responding accordingly.
"Purple Zeppelin ripped through the legendary numbers to the finale - and inevitable encore.
"And the evening finally ended with something not inevitable - a standing ovation. It was richly deserved."
The band sent out "big love" to Richard, describing his review as "touching".
Register for free to continue reading
Registration is a free and easy way to support our truly independent journalism
By registering, you will also enjoy limited access to Premium articles, exclusive newsletters, commenting, and virtual events with our leading journalists
Already have an account? sign in
Join our new commenting forum
Join thought-provoking conversations, follow other Independent readers and see their replies