'I don't want to die': Amy Winehouse's words just hours before her death
A second hearing into the singer's death has returned a verdict of death by 'misadventure'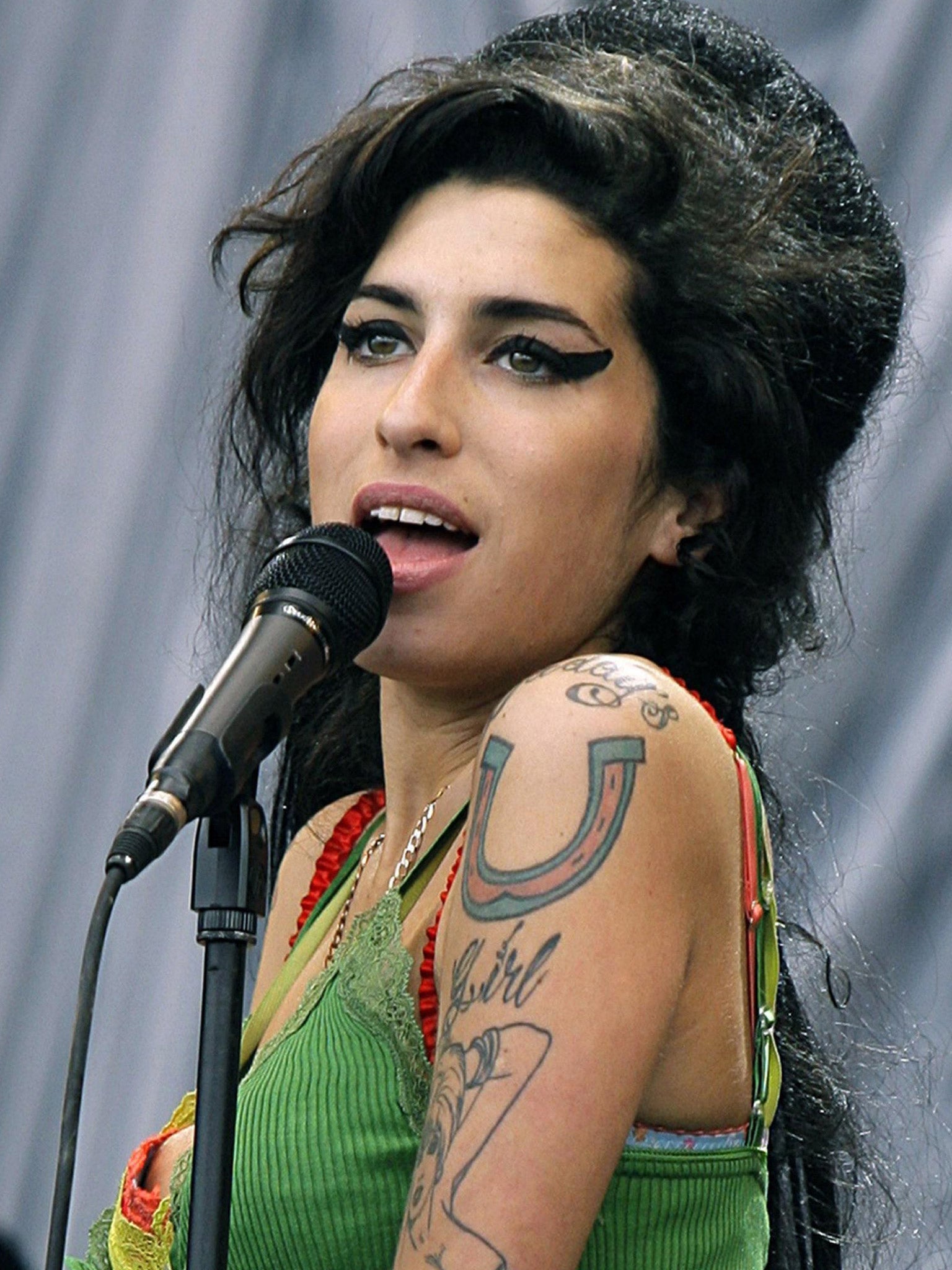 Amy Winehouse told her GP she didn't want to die just hours before she was found dead, a second inquest into her death has heard.
The coroner's verdict, confirming that Winehouse died from "alcohol toxicity" after drinking too much, is identical to that of the first hearing, which had to be repeated after the deputy coroner on duty was found to be unqualified.
St Pancras Coroner Dr Shirley Radcliffe recorded a second verdict of death by "misadventure".
The inquest heard that Winehouse, 27, who was found dead at her home in Camden, North London on 23 July 2011, had been more than five-times the legal drink-drive limit with 416mg of alcohol per 100 millilitres of blood in her system.
Radcliffe described "two empty vodka bottles [found] on the floor" beside Winehouse's bed, which she was said to have "voluntarily consumed".
Winehouse' GP, Dr Christina Romete gave evidence in a written statement that said she saw her patient the night before her death at which time "she specifically said she did not want to die".
The doctor, who described Winehouse as single-minded and intelligent, continued: "She was genuinely unwilling to follow the advice of doctors, being someone who wanted to do things her own way."
Winehouse had repeatedly refused psychiatric help fearing its effect on her creativity, Romete said. Her statement revealed that Winehouse had been suffering from the eating disorder Bulimia for several months before her death.
The Back to Black singer had a history of alcohol and drug use, including heroine, crack cocaine and cannabis, but had stopped taking drugs before spending some months in St. Lucia.
Romete stated that the singer was taking medication Librium to cope with alcohol withdrawal and had fallen into a pattern of abstaining from drinking and then relapsing.

Enjoy unlimited access to 70 million ad-free songs and podcasts with Amazon Music
Sign up now for a 30-day free trial
Sign up

Enjoy unlimited access to 70 million ad-free songs and podcasts with Amazon Music
Sign up now for a 30-day free trial
Sign up
The night before her death Winehouse told Romete that after three weeks without a drink she had started drinking again "because she was bored".
A statement from Winehouse's bodyguard Andrew Morris was also heard. He described his relationship with the artist as being like "brother and sister".  He said he had checked on her in the morning, returning at around 3pm because "it was still quiet, which seemed strange".
When he returned to her room "She was in the same position as in the morning. I checked her pulse but I couldn't find one," he said.
Detective Inspector Les Newman confirmed that there were no suspicious circumstances surrounding the death.
The post-mortem examination gave the cause of death as alcohol toxicity and probable respiratory arrest.
The inquest was reheard following the resignation of the coroner in charge, according to a spokesman for Camden Council.
St Pancras coroner Dr Andrew Reid quit in December after allegations that he hired his "unqualified" wife as an assistant deputy coroner.
Suzanne Greenaway was appointed assistant deputy coroner in inner north London in 2009 by Dr Reid but she stood down in November after it emerged she did not have the correct qualifications.
Dr Reid was suspended in February as the Official for Judicial Complaints (OJC) began an investigation.
Winehouse's name was on list of inquests set to be reheard in January at St Pancras Coroner's Court.
Join our commenting forum
Join thought-provoking conversations, follow other Independent readers and see their replies