Ian Brown claims Spotify removed anti-lockdown song 'Little Seed Big Tree' in act of 'censorship'
Stone Roses frontman released track, which refers to masks as "muzzles", in September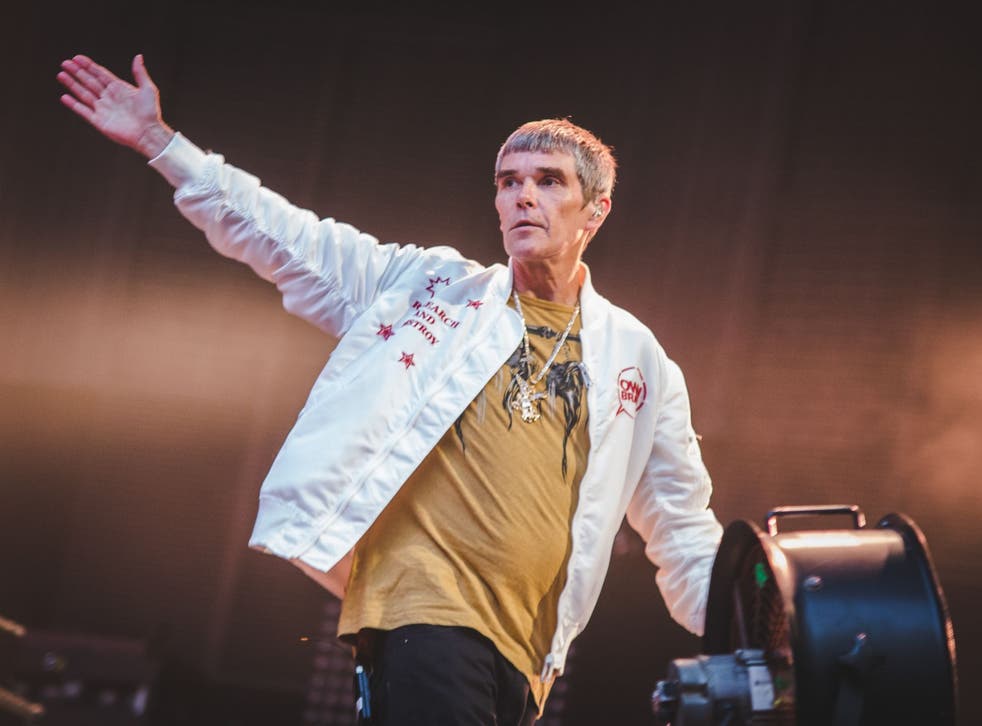 Ian Brown has claimed that his controversial anti-lockdown song has been removed from Spotify in an act of "censorship".
The Stone Roses frontman is a vocal critic of lockdowns, mask wearing and the coronavirus vaccine, and in September released a song titled "Little Seed Big Tree" documenting his stance.
The track features lines such as: "A sonic lockdown, state shakedown, a mass breakdown / Put your muzzle on, get back in your basket / Get behind your doors cos living here is drastic."
On Friday (12 March) night, Brown took to Twitter again, alleging that Spotify had taken the song down from his artist profile.
"SPOTiFY stream the streams and censor artists like they have with my last song TOOK IT DOWN  just put it down the memory hole!" he tweeted.
"FREE EXPRESSiON AS REVOLUTiON."
Read more: It used to be fans spreading bonkers conspiracies – now it's Madonna
A Spotify spokesperson told The Independent: "Spotify prohibits content on the platform which promotes dangerous false, deceptive, or misleading content about Covid-19 that may cause offline harm and/or pose a direct threat to public health. When content that violates this standard is identified it is removed from the platform."
Last month, Brown claimed that the rolling out of the vaccine was encouraging a "new nazi normal" and begged festival promoters not to require ticket-holders be vaccinated to attend.
He later pulled out of headlining Neighbourhood Weekender festival in Warrington, tweeting: "My Saturday night headline show at NHBD Weekender Festival will now not happen! I refuse to accept vaccination proof as condition of entry. Refunds are available!"
Register for free to continue reading
Registration is a free and easy way to support our truly independent journalism
By registering, you will also enjoy limited access to Premium articles, exclusive newsletters, commenting, and virtual events with our leading journalists
Already have an account? sign in
Register for free to continue reading
Registration is a free and easy way to support our truly independent journalism
By registering, you will also enjoy limited access to Premium articles, exclusive newsletters, commenting, and virtual events with our leading journalists
Already have an account? sign in
Join our new commenting forum
Join thought-provoking conversations, follow other Independent readers and see their replies