Idris Elba raps on Noel Fielding's new Christmas single 'I Can't Wait For Christmas'
"My wife is a walnut, a Christmas walnut"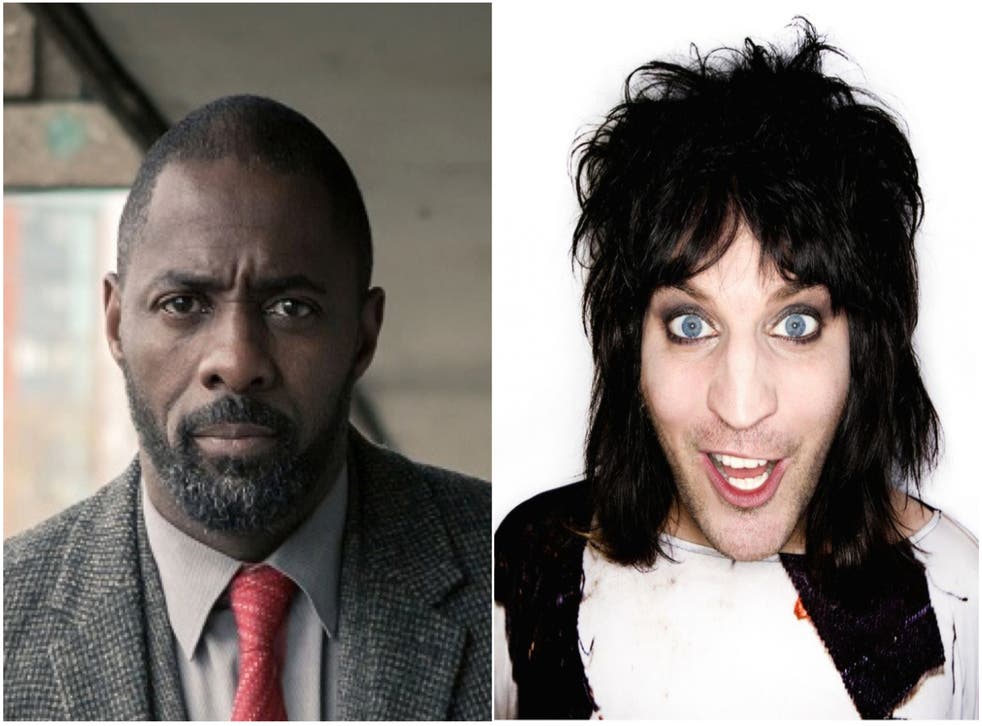 The Mighty Boosh's Noel Fielding and Kasabian's Serge Pizzorno have collaborated on a complete oddity of a Christmas song which features bars from Luther actor Idris Elba.
The pair have a side project called Loose Tapestries, for which they go by the nicknames Vacuum Cloud and The Decision.
The lyrics are as surreal as you'd expect from the man behind the Boosh's Moon, with Fielding singing: "My wife is a walnut, a Christmas walnut".
Other snippets include: "Thank your for the joystick, thank you for socks, thank you for the Rolex, thank you for the yacht, but the stationery, it be going in the dustbin".
Elba, who is known for DJing outside his acting work, contributes a verse about wanting an Xbox at the song's end.
The song is available to stream and download on Soundcloud now.
"What's so amazing about Loose Tapestries is that it can be absolutely anything," Pizzorno previously said. "On this new record there's an all-out pure disco tune, which I could never get away with usually. It's got the most incredible line in it that goes, 'Cocks in all directions / From flaccid to erections.' I don't think it gets better than that."
On Elba's involvement, he added: "We've got Idris Elba rapping on a Christmas song. He was doing the Mandela film at the time and we were laughing, saying, 'Imagine doing that and then coming down and dropping a Christmas rap on a medieval psych-prog record.'"
Register for free to continue reading
Registration is a free and easy way to support our truly independent journalism
By registering, you will also enjoy limited access to Premium articles, exclusive newsletters, commenting, and virtual events with our leading journalists
Already have an account? sign in
Register for free to continue reading
Registration is a free and easy way to support our truly independent journalism
By registering, you will also enjoy limited access to Premium articles, exclusive newsletters, commenting, and virtual events with our leading journalists
Already have an account? sign in
Join our new commenting forum
Join thought-provoking conversations, follow other Independent readers and see their replies