The Independent's journalism is supported by our readers. When you purchase through links on our site, we may earn commission.
Joyner Lucas video for 'I'm Not Racist' divides opinion: 'Is this the fifth time racism is over?'
Rapper, who does not appear in the video, said it is about 'suppressed feelings that both parties have but are afraid to express'
Roisin O'Connor
Music Correspondent
Monday 04 December 2017 13:54 Comments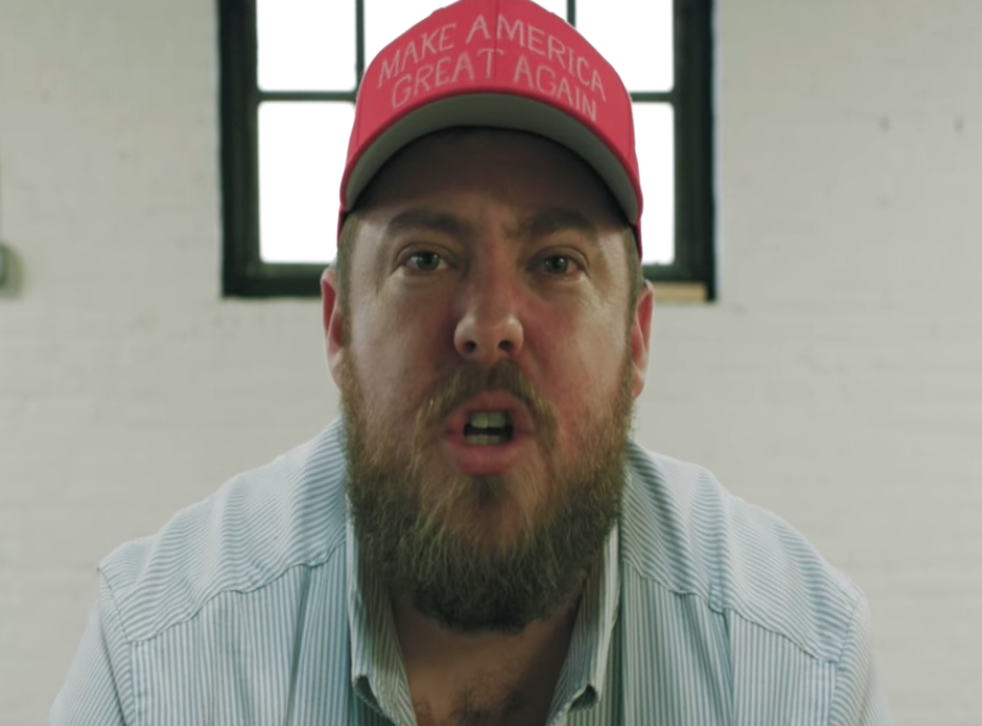 The latest music video from rapper Joyner Lucas is dividing opinion on the internet, with some media outlets hailing it as "the most important video of the year" while others have been more sceptical.
Beginning with a white man wearing a "Make America Great Again" cap who raps several racist tropes; a young black man then appears to tackle the stereotypes, before the two embrace at the end of the video. At the time of writing it had racked up almost 9m views in six days.
CNN called it "the brutal race conversation no one wants to have" and spoke to Lucas, who said the video is about "suppressed feelings that both parties have but are afraid to express".
Hollywood Life went so far as to say the video "perfectly explains racism in America", and Hot New Hip Hop said: "The discourse proceeds to play out with all the intensity of a rap battle, and both actors recite Joyner's bars with a convincing and powerful physical performance".
However, the video has also had its fair share of critics, with some branding the idealistic conclusion of the video as "corny" or overly simplistic.
On an episode of Desus & Mero where the two VICELAND hosts reacted to the video, they mocked it for being "another rap song about racism".
"The easiest way to get me to not listen to a song about racism is to tell me it's a song I need to hear," Desus joked.
A cynical Mero added: "Ah it ends with a hug. Of course... racism is over!"
On social media some music fans were annoyed that Lucas appeared to imply "that racism can be solved with a hug", while others criticised him for perpetuating just as many stereotypes about black people in the anti-racist rap as the one from the white man's perspective.
"[Lucas] could have corrected some myths in the first verse, instead went to Kool-Aid and fried chicken," one tweeted. "'Cause that's what black people's concerns [are] in today's society."
Register for free to continue reading
Registration is a free and easy way to support our truly independent journalism
By registering, you will also enjoy limited access to Premium articles, exclusive newsletters, commenting, and virtual events with our leading journalists
Already have an account? sign in
Join our new commenting forum
Join thought-provoking conversations, follow other Independent readers and see their replies